The Future of Food: Protecting our oceans and waterways
The Future of Food: Protecting our oceans and waterways
As the global population continues to grow, and land-based protein sources become increasingly unsustainable, we must protect and preserve our marine ecosystems. Here, Adam Bent, co-Founder and CEO at SCOUT, explores a pathway to more sustainable seafood, which starts with protecting biodiversity.
Illustrations by Mar Bertran
New Hope Network encourages its community members to share open and transparent dialogue about issues that are impacting the food industry and its future. Please help us keep this conversation going. If you're interested in sharing your opinions on the future of food, email Jessica Rubino at [email protected]. All opinions are welcome.
Oceans and waterways are our last remaining source of wild protein. As the global population continues to grow, and land-based protein sources become increasingly unsustainable, we must protect and preserve our marine ecosystems. Protecting our marine ecosystems requires understanding our oceans and waterways, which has shown to be challenging for consumers as something that most people don't get to see with their own eyes. These ecosystems are home to a wide variety of marine life, many of which are essential to the balance of the ecosystem. If we fail to take care of these ecosystems, we risk losing not only these species but also the vital services they provide, such as oxygen production and carbon sequestration.
Seafood serves as the primary source of protein for over half of the planet's population, making it a vital resource for providing nutrition to the growing global population. By taking steps to protect seafood and the ocean ecosystem, we can ensure that this vital source of protein continues to be available to people all over the world. Whether it's supporting sustainable fishing practices or taking steps to reduce pollution, each of us can make a difference in protecting our oceans and the marine life within them.
Biodiversity's role in our oceans
The first step for consumers adopting a more sustainable approach to eating seafood is the promotion of biodiversity. According to the National Oceanic and Atmospheric Administration (NOAA), tuna, salmon, and shrimp are the top three seafood species consumed in the United States. Together, they account for more than 50% of the total seafood consumption in the US.
While these top three species are certainly popular for good reason, it is important to recognize the value of promoting biodiversity in seafood consumption. Consuming a wider variety of seafood can help to alleviate the pressure on overfished species and promote healthier marine ecosystems. This can help to ensure a sustainable source of seafood for future generations.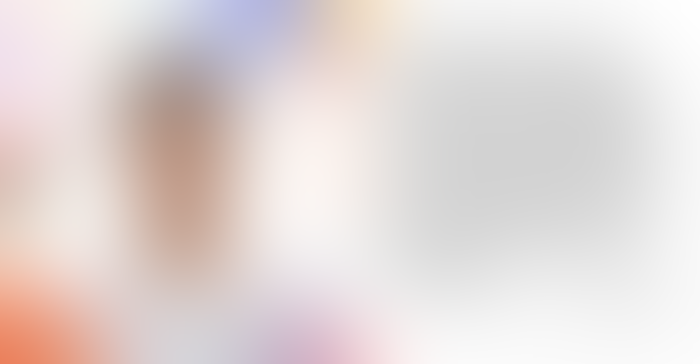 Accountability for responsible sourcing
However, it is not enough to simply consume a wider variety of seafood. We must also ensure that it is responsibly sourced. This means buying seafood that has been caught or farmed in a way that minimizes environmental impact and ensures the long-term sustainability of the fishery. There are several certifications, such as the Marine Stewardship Council (MSC) and Aquaculture Stewardship Council (ASC), that can help consumers identify responsibly sourced seafood. If a seafood producer isn't willing to share and celebrate the sourcing of its products, there is good reason to be wary.
Labor practices at sea
It's important to remember that responsibly sourced seafood goes beyond just ensuring the longevity of fish stocks and populations. It also includes considerations of fair labor practices and preventing human rights abuses, such as sea slavery.
Sea slavery is a form of modern-day slavery that involves workers being forced to work on fishing vessels under brutal conditions with little to no pay. It is a widespread issue in the seafood industry, particularly in Southeast Asia, where illegal, unreported and unregulated fishing is prevalent. It is estimated that tens of thousands of workers are trapped in sea slavery every year, often enduring physical and emotional abuse, long hours and dangerous working conditions.
Choosing to consume responsibly sourced seafood means supporting companies and organizations that prioritize fair labor practices and work to prevent sea slavery. This can include purchasing seafood that has been certified by third-party organizations, such as the Marine Stewardship Council or the Aquaculture Stewardship Council, which take into account both the sustainability of the fishery and the working conditions for the laborers.
The future of seafood in CPG
Seafood is finally garnering much-warranted attention in CPG, primarily through shelf-stable products like tinned fish. Tinned fish provides consumers a path to explore a wide variety of seafood from around the world in a way that offers sourcing transparency and a solution for the global food waste issues—roughly 50% of seafood goes to waste in the United States.
As an entrepreneur with a focus on climate activism, I am fascinated by how disconnected most folks are from our oceans and waterways as a food-producing ecosystem, or its importance in our fight against climate change. Many people love to hang out on the beach, swim, paddle, surf and eat seafood, but there is an alarming disassociation with the critical role these ecosystems serve in our planet's operating system. The only way we are going to feed the planet's growing population by 2050 and solve food security is by protecting and cultivating food from our oceans. It won't be by lab-grown meat or a plant-based 'chikken' nugget.
We set out to connect consumers to ocean health and climate action through delicious food, proving there could be a radically transparent chain of custody, a breaking of the monoculture consumption of shrimp, salmon and tuna—the equivalent of chicken, beef and pork of the sea—and fundamentally change the way consumers enjoy seafood with less stigma and confusion and more enjoyment and excitement.
We are a few years into our mission at Scout, and our fellow mission-driven brands, such as Neptune Snacks, 12 Tides, Fishwife, Sea Monster Snacks, Atlantic Sea Farms, Barnacle foods, AKUA and Lukes Lobster, to name a few, are all part of the growing movement of challenger brands leading the next generation of seafood consumer products. Kelp, mussels, rockfish, urchins, and micro-algae are just a few of the ingredients you can now find in your chips, tins or smoothies, and we are just getting started.
The market appetite for the $2 tuna tin, or the mysterious "whitefish" fish stick whose species and origin is unknown is now dwindling, replaced by a generation of mindful brands that seek to educate and protect the resource on which their companies are built.
Adam Bent is the co-founder and CEO of Scout Canning, a Canada-based fishery. He was named the Rising Star winner in the 2020 Pitch Slam at Spark Change, which was a virtual competition.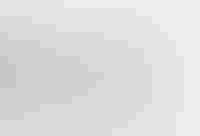 Adam Bent will speak at the panel discussion, Making Waves: Emerging Brands Driving Innovation in Seafood CPG at 2:30 p.m. PT Friday, March 10, in Grand Ballroom F at the Marriott. 
Find the Expo West agenda, floor plans and more at ExpoWest.com. To see registration options, including those for virtual access, click here.
Subscribe and receive the latest updates on trends, data, events and more.
Join 57,000+ members of the natural products community.
You May Also Like
---