These outstanding food innovators landed on Forbes' 30 Under 30 list for 2017
These outstanding food innovators landed on Forbes' 30 Under 30 list for 2017
The annual list is chock-full of entrepreneurs creating tasty new products and working to overhaul flawed aspects of the food system.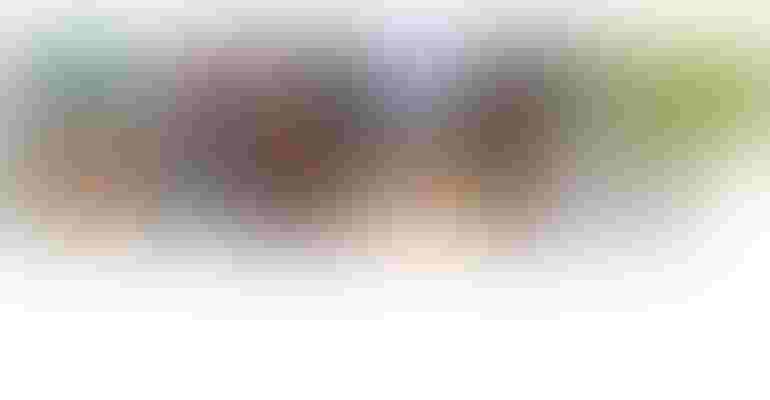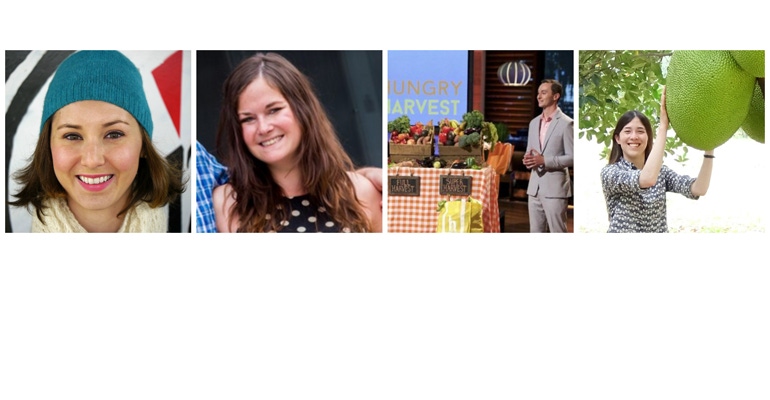 The abundance of food and nutrition-focused entrepreneurs on this year's 30 Under 30 list put together by Forbes underscores how much of a priority fixing the broken elements of our food system has become, from fighting food waste to cleaning up the snack aisle with healthier ingredients. Here are some of this year's honorees that you may—or should—know.  
Miguel Garza, cofounder, Siete Family Foods
He's the youngest member of the Garza family and also the CEO of the family company, which has mastered the art of the grain-free tortilla.
Lizzi Ackerman, cofounder, Birch Benders Micro-Pancakery
Ackerman and her husband, Matthew LaCasse, developed easy-to-whip-up pancake mixes in interesting varieties such as sweet potato, gingerbread spice and paleo.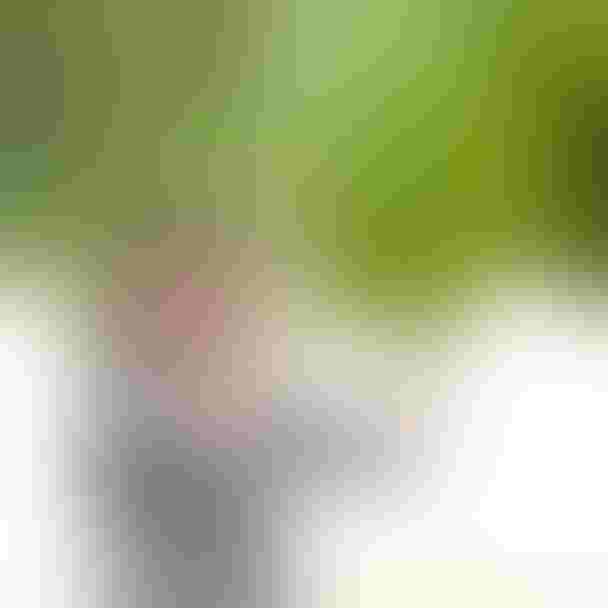 Annie Ryu, founder, The Jackfruit Company
Jackfruit grows abundantly in India but is underutilized there. So Ryu had the idea to build a market for it as a meat replacement ingredient in the U.S. The Jackfruit Company won a New Hope NEXTY Award at Natural Products Expo East 2015.
Drew Anderson, cofounder, Cleveland Kraut
An affinity for sauerkraut bonded brothers-in-law Anderson and Luke Visnic, who founded Cleveland Kraut and started selling their fresh, crunchy, unpasteurized kraut at farmers markets. Now it's in stores throughout the Midwest.
Tatiana Birgisson, MATI Energy
At Google Demo Day 2015, Birgisson took home the top prize for the energy drink she developed using juice concentrates and guayusa, an Amazonian plant packed with caffeine and polyphenols.
Evan Lutz, cofounder, Hungry Harvest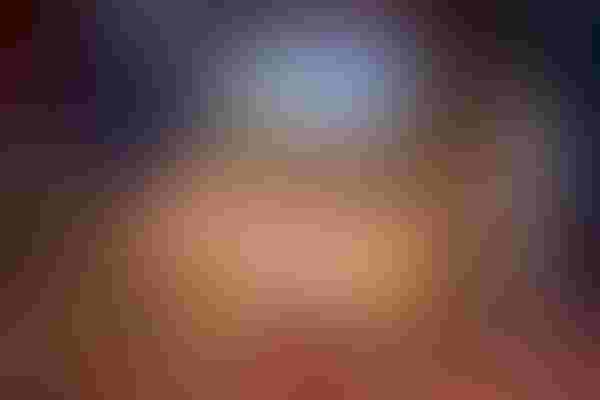 Like a CSA for imperfect produce, Hungry Harvest collects "ugly" fruit and vegetables from farmers, wholesalers and packinghouses and packages them into weekly deliveries to its customers. And, for every delivery the company makes, it donates a pound of produce to free farmers markets in Baltimore.
Jordan Samel and Ari Sherman, cofounders, Hemp Health LLC
You might not know Hemp Health LLC, but you likely know its brand evo hemp, which markets hemp bars, powders and oils. The company and its founders hope to help build a sustainable and thriving hemp industry in the U.S.
Chloe Coscarelli, founder, CHLOE
Following a win on Food Network's Cupcake Wars, Coscarelli published three vegan cookbooks and launched a fast casual vegan restaurant concept in New York City.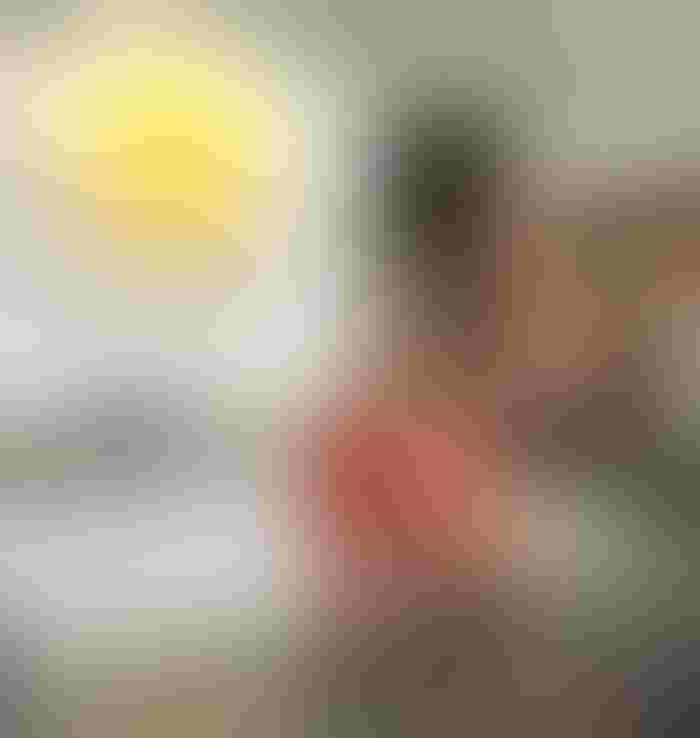 Katlin Smith, founder, Simple Mills Inc.
This gluten-free brand has taken off over the last few years with lines of paleo-friendly baking mixes, crackers and frostings. Smith developed the mixes when she was suffering from joint pain and decided to simplify her diet.
Jen Martin, cofounder, Pipsnacks
Along with her older brother Jeff, Martin started a better-for-you popcorn brand, then landed funding from Barbara Corcoran on Shark Tank. Today the product, with the tagline "delicious mini popcorn," is on shelves in Whole Foods and other stores across the country.
Keeley Tillotson and Erika Welsh, cofounders, Wild Friends Foods
An appearance on Shark Tank lifted these college roommates and the nut butter concoctions they developed in their apartment to fame in 2012.
Ricky Ashenfelter, cofounder, Spoiler Alert
Spoiler Alert wants to change the way wasted food is handled with its online platform where food businesses, farms and nonprofits can connect to share, sell or receive surplus food and organic waste. The company participated in the Techstars Boston accelerator.
Christina Bognet, cofounder, PlateJoy
PlateJoy develops customized meal plans for busy consumers that include a shopping list and recipes. This year, it partnered with Instacart to add a grocery delivery element.
Patrick Pittaluga and Sean Warner, cofounders, Grubbly Farms
With a mission to upcycle would-be food waste and produce a more sustainable source of protein for raising animals, Pittaluga and Warner had the idea to create an animal feed made from "grubblies"—dried black soldier fly larvae raised on preconsumer food waste.
Meika Hollender, cofounder, Sustain
Hollender started this nontoxic condom company with her father, Seventh Generation cofounder Jeffrey Hollender. Sustain targets conscious consumers, especially women, with sexual health products made with fair trade latex and without animal ingredients.  
Jason Green and Matt LaRosa, cofounders, Edenworks
This duo launched an aquaponic ecosystem in a rooftop greenhouse in Brooklyn that grows microgreens year-round.
Emily Cunningham and Kwami Williams, cofounders, MoringaConnect
A trip to Ghana as undergrads inspired these two young entrepreneurs to develop a vertically integrated supply chain for a "miracle tree," moringa, that serves more than 1,600 small farmers in the country. The moringa sourced from those farmers powers a food brand, Minga Foods, and a beauty brand, True Moringa.
Rachel Sumekh, founder, Swipe Out Hunger
Swipe Out Hunger empowers students to take a lead in fighting hunger by letting them to donate their excess meal points to provide meal vouchers for food insecure students or food for local nonprofits that focus on hunger.
Kristof Grina, Kathleen O'Keefe, Jeff Prost-Greene, cofounders, Up Top Acres
This trio makes use of unused urban rooftop space in Washington, D.C. and Maryland by planting and tending to rooftop farms that grow a variety of produce, which is sold locally.
See the full list here.
Save
Subscribe and receive the latest updates on trends, data, events and more.
Join 57,000+ members of the natural products community.
You May Also Like
---