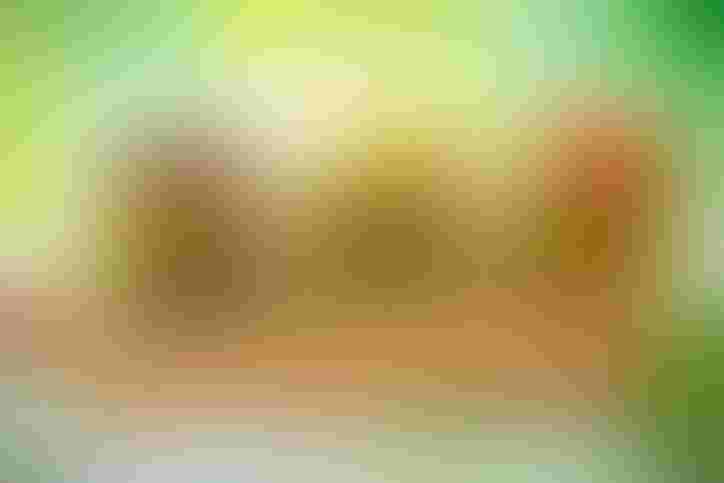 The revolution in vegan food is being won in the labs and kitchens, where product development is redefining the category, and on the plates of consumers who find that innovation not just palatable but enjoyable, but that same revolution is being fought in lawsuits and with lobbyists as conventional livestock-based foods ramp up to keep the upstarts down.
It is on those scattered battlefields that the Plant Based Foods Association is helping lead some of the most important changes in food. Being the voice of a rapidly growing category garnering attention and opposition from entrenched interests wins the association the NBJ Efforts on Behalf of Industry Award.
PBFA, a young and aggressive trade group, has stepped up to promote producers and fight labeling laws at a time when the plant-based sector is experiencing remarkable growth—and attracting pushback from threatened dairy and ag industries.
Last year was outstanding for the PBFA-member community. The plant-based food sector shot from a $3.5 billion industry in 2016 to a $5 billion industry in 2017. Sales of plant-based milks alone topped $4.2 billion last year, a 3 percent jump over the previous year, while cow milk sales dropped.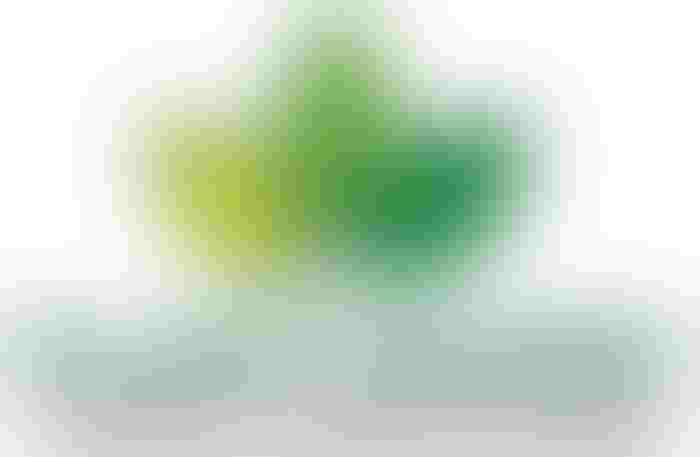 PBFA membership grew correspondingly throughout 2017, from a few dozen companies to nearly 100, with food giant Campbell Soup Company joining as a prized new member in the fall.
The PBFA also took on its first regulatory fight in 2017 and hired a D.C. lobbyist to protest the proposed federal Dairy Pride Act, which would prohibit plant-based food makers from using words such as milk, cheese or yogurt, even with modifiers like soy, almond, vegan or dairy-free.
That bill now appears stalled.
"This has been a very scrappy operation so far," says PBFA founder and Executive Director Michele Simon. "We built it up member by member. We haven't had a lot of money. We relied on donations to get started. But now we can take things to the next level."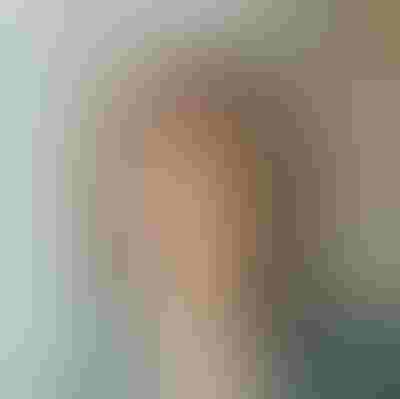 PBFA is Simon's brainchild. A food attorney and policy expert, she hatched the idea in late 2014 after an eye-opening lunch with Miyoko Schinner at Millennium, a gourmet vegan restaurant in Oakland, California. Schinner is the creator of Miyoko's Kitchen artisan cashew-based cheeses. Back in 2014, she was struggling with what to call her product.
"We were hit with the realization that we couldn't call it cheese in California," Schinner remembers.
As a small company based in a small Northern California town, Miyoko's Kitchen couldn't fight labeling regulations alone. It became clear to Simon that the plant-based food industry needed a collective voice and resources.
"A lot of these companies are making new types of products that the regulations haven't caught up with and can't keep up with. And so they are running up against outdated rules for products," Simon says.
PBFA launched at Natural Products Expo West 2016 with 22 members. Founders included Daiya Foods, Follow Your Heart, Miyoko's Kitchen, The Tofurky Company and Upton's Naturals.
"There is no question that without the Natural Products Expo, none of this would have happened. It almost makes me weepy to think about," Simon says. "The very first meeting I had was at expo, meeting the right leaders of the companies face-to-face who did not know me. I knew Miyoko, and that was it. With other company leaders, I had to earn their trust, and you don't do that by email. You do that by looking them in the eye."
Simon's timing was perfect.
The innovative plant-based foods sector has been claiming more shelf and cold-case space with vegan meats, yogurts, cheeses and ice creams derived from nuts, oats, legumes and seeds. Creatively, the producers have redefined the category with new tastes and varieties that blow the old meatless wieners out of the kitchen. Just look to Beyond Meat's new hot Italian sausage or Miyoko's Smokey Vegan Mozz (mozzarella) for examples. There's even a Tofuna Fysh out there.
The industry's rise caught the attention of large conventional producers that wanted in on the action. Tyson Foods, the country's largest meat producer, invested in Beyond Meat. Nestlé bought Sweet Earth Foods, maker of breakfast meats like Benevolent Bacon. Maple Leaf Foods of Canada, a packaged meats company, acquired Field Roast Grain Meat Co. and Lightlife, maker of Chick'n. And Campbell has a line of pea-based milk under its Bolthouse Farms brand.
Fast Company recently declared a "meatless meat explosion" is coming. And other publications named plant-based as the top food trend to watch in 2018.
Word wars
Of course, industry growth also caught the attention of conventional producers and some lawmakers.
"What comes with that [success] is a lot of opportunity, but also something that traditional food manufacturers—animal-centric producers—start to see as a threat," says PBFA board president Jaime Athos, CEO of the Tofurky Co. "So, obviously having our own voice in the halls of government becomes more important. We are seeing that now with the Dairy Pride Act. It's a real risk for our nascent industry if suddenly we won't be able to communicate accurately with our potential consumers."
Sen. Tammy Baldwin (D-Wisc.) introduced the Dairy Pride Act in Congress early last year, with the intent of "defending against imitations and replacements." Under the bill, if it doesn't come from a lactating animal, you shouldn't call it milk, cheese or yogurt. "We're not trying to fool consumers with the labels," Athos says in defense. "Consumers are seeking these products out."
PBFA hired a lobbyist and jumped into action in November.
"Showing up in Washington definitely matters," Simon says, confident that their lobbying kept that bill from moving forward—for now.
PBFA is braced for more challenges, however, and Simon says she won't be surprised if a restrictive verbiage like the Dairy Pride Act appears in the upcoming omnibus Farm Bill.
PBFA's future goals include creating labeling standards, starting with milks (look for an announcement at Expo West in March); educating conventional retailers about the benefits of making more room on their shelves for plant-based foods; and growing the PBFA membership.
Campbell's legitimizing involvement should help with that.
"We decided early on that this wasn't going to be an exclusive club of vegan companies," Simon says.
Campbell Fresh President Ed Carolan said in a statement last fall, "We are committed to providing our consumers with food choices that meet their nutrition, well-being and lifestyle needs. Working together with the Plant Based Foods Association, we can advance our shared goal of bringing more plant-based foods to consumers."
PBFA is working on that goal by showing conventional retailers data like this:
Retail sales of plant-based foods grew 8.1 percent between 2016 and 2017, according to data commissioned from Nielsen.

36 percent of consumers buy plant-based meats, according to Mintel.

36 percent of consumers prefer plant-based milks, according to NBJ research.
"I talked to someone recently who told me she had a different kind of milk in the refrigerator for every member of her family," Simon says. "Any store that isn't providing those kinds of options [is] missing out."
With PBFA, Schinner and Athos say plant-based food businesses are growing stronger together. And maybe a bit more daring.
When first naming her foods in 2014, Schinner landed on "cultured nut product," as the California Department of Food and Agriculture insisted. But check out the new packaging and label released this winter for her Double Cream Chive Vegan Cheese Wheel. That's right, it says cheese.
"We are being bold," Schinner says. "Animal agriculture has their lobbyists and their trade organizations, but we are going to be a formidable force that they will have to reckon with." This article is from the February issue of Nutrition Business Journal. Download the full issue with all of the 2017 NBJ Award winners for free here.
Subscribe and receive the latest updates on trends, data, events and more.
Join 57,000+ members of the natural products community.
You May Also Like
---
Sep 20 - Sep 23, 2023
Natural Products Expo East is the East Coast's leading natural, organic and healthy products event.
Learn More