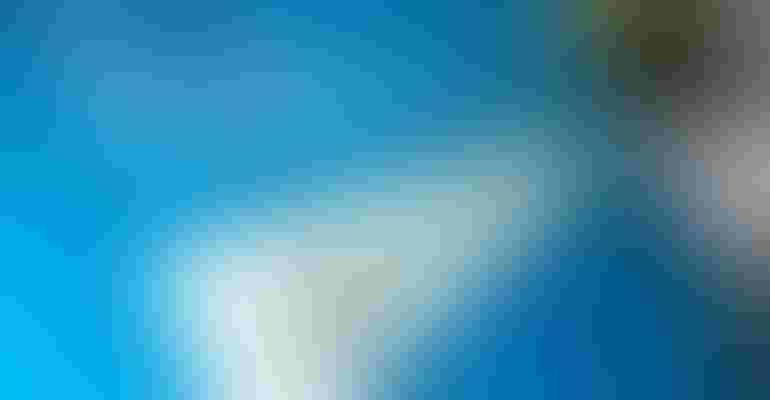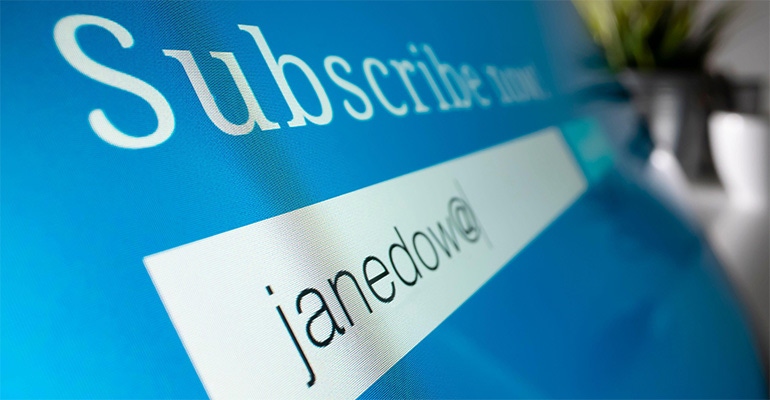 Most independent natural products retailers understand the value of sending out an email newsletter. "It's the closest thing to free marketing that you can get," says Sara Fulton-Koerbling, retail marketing lead at INFRA. "An opted-in audience that has already indicated they want to hear from you is such an asset."
So the question for most stores isn't whether or not to create an e-newsletter, but rather how to ensure recipients actually read it—and then follow through with a purchase. We asked Fulton-Koerbling, another marketing expert and a retailer renowned for his unique e-newsletters for their best advice on crafting enticing content that subscribers will devour.
Retail marketing advisor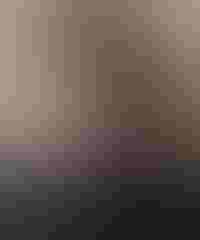 Sara Fulton-Koerbling, retail marketing lead at INFRA in St. Paul, Minnesota
Write enticing subject lines. This is critical to help with open rates. Ideally, your subject line should answer what need you're fulfilling or problem you're solving, such as by highlighting meal solutions, recipes, sales or promotions. People often really respond to numbers, so pull out facts and figures from the email body, such as "3 recipes for seasonal produce" or "buy 1 get 1 free." However, what's "enticing" is so audience specific, so this may take some trial and error. Do alpha-beta testing, where you write two different subject lines and send each to half of your list. That'll give you actual data on which is more likely to be opened. Over time, you'll learn that maybe your readers love emojis in subject lines. Or maybe they like hearing about hot sales or are most receptive to store news.
Showcase your values. Your e-newsletter provides a wonderful opportunity to speak to your audience in a way that you can't with in-store signage or social media. Research shows people spend 3 to 8 seconds reading a sign, and when scrolling through Instagram, they mostly just look at photos. Email lets you dive deeper, tell stories and showcase your values and mission, which is critical, especially for millennial and Gen Z shoppers who choose retailers and brands that align with their values. Explain how you live your mission and show up for your community, whether by sponsoring a local event, raising funds for an organization or spotlighting local producers.
Watch wordiness. Although people spend more time with email than they do social posts, they still don't want to read a novel. Use your newsletter to tease things and direct traffic back to your website, where you can share the full story in a blog post. That way, you can capture the people who are engaged with a topic, but if a topic doesn't apply to someone, they don't have to scroll through 1,000 words to get to the next item. Also, many newsletter clients will clip a message if it's too long, so if you have too much content, recipients have to click through to see more, and you'll probably lose some.
Marketing communications consultant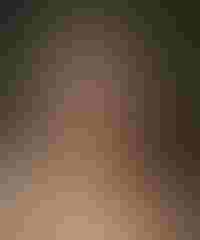 Lisa Mabe, founder and CEO of Green Purse PR and Research in Gaithersburg, Maryland
Survey shoppers about preferred content. Ask and you shall receive: If you survey shoppers about what content they want to receive, you will know versus just guessing. Ask them do you just want to know about promotions and sales? Want to know about new products? Would you rather see meal ideas and recipes? Want exclusive content from an influencer who shows you what to do with certain products? Do the survey over email, but also offer it in other formats to capture more shoppers. Maybe include a few questions on your website, and if you see a shopper who doesn't look to be in a rush, ask them in person.
Market holidays. Most major holidays, whether celebrated nationally, culturally or religiously, are built around food and provide a good excuse to make new dishes. With Thanksgiving, Christmas and Hanukkah coming up, folks especially love "pretty food" and entertaining ideas, so include recipes and how-to videos. I suggest working with a local foodie, chef or influencer who shops at your store to create engaging content that lives on your website. If you make a big deal out of a few holidays, then people will start to think of you as the go-to spot for that holiday. And don't forget awareness days, weeks and months. For instance, World Soil Day is coming up December 5, so you could promote regenerative agriculture and brands committed to soil health.
Include a digital easter egg. Tell newsletter subscribers that you're going to start hiding a little surprise for them to find, something that's hyperlinked and not obvious. This is just to see if they are paying attention and to reward folks for being loyal and at least browsing your newsletter, if not full-on reading it. The reward can be an exclusive deal, free product, extra content, a photo, a discount code or a thought-provoking message. Or it could be a fun video your staff created or something totally off-the-wall or funny. I've seen some retailers actually tuck products away behind other product in-store for their newsletter subscribers to discover.
Retailer
Alan Shepherd, co-owner of Rocket Market in Spokane, Washington
Create urgency. I send my newsletter Fridays around noon to promote our wine class that night, our weekend organic produce sales and, in the summer, Saturday live music, along with cool new products and a smokin' wine deal. If the email is late, people start asking where it is. I have great relationships with local growers, so early in the week I'll ask if they've got something they want to move. I'll buy it up, then put six or seven items on extremely deep discount, take the margin hit and just book the money lost as advertising cost. When I say at the top of my email, "Hey, Filaree Fruit dropped off 400 pounds of peaches yesterday," it's just chaos, with people rushing in to buy them.
Be different. Your shoppers can open any newsletter and see 20 little boxes featuring products, a price and that's it. Everyone does that, so how can you be different? I've made our newsletter unusual because I am a little independent store and my secret weapon is being unique and quirky. I believe that shoppers respond better to photos, so I use lots of them to tell stories, and I may say something that is a little weird. You're not going to see a corporate store do an email like ours. It's also to my advantage that I'm not a professional marketer, so I'm not constrained by any rules taught at school. I just want to grab attention. I take risks and I might make mistakes, but at least I'm trying new things all the time.
Be real. Overall, I'd advise retailers to keep it authentic. I take all the photos and do all the editing for our newsletter, so it's not professionally produced, but hopefully it communicates that it was created by hand by someone who cares. When writing content, do it in a style that's conversational, real, authentic and clearly not corporate. I let my voice and the voices of our staff come through in the newsletter, as well as in social media posts. My voice is very irreverent, which I hope—and I think, based on what people tell me—is what people want. It feels authentic to me.
Subscribe and receive the latest updates on trends, data, events and more.
Join 57,000+ members of the natural products community.
You May Also Like
---