Why Minneapolis-St. Paul rocks for natural food entrepreneurs
Why Minneapolis-St. Paul rocks for natural food entrepreneurs
Here's what makes the Twin Cities a standout spot to build your brand.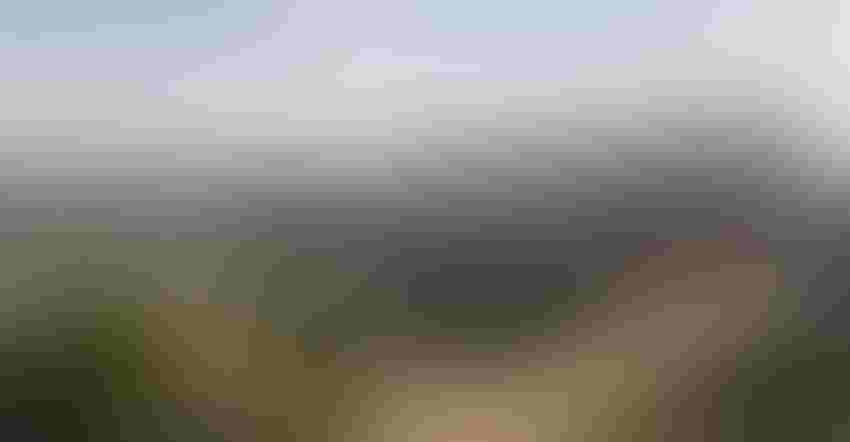 When outsiders think of Minneapolis-St. Paul, the first things that come to mind tend to be Prince, hockey, niceness, 10,000 lakes and, of course, cold, snow and ice. But what many people don't realize is that the Twin Cities metro area, home to some 3.4 million, consistently ranks among the healthiest, fittest and most educated urban centers in the nation. In this vibrant Minnesota metropolis, there are bike trails everywhere, lakes galore, sprawling parks, myriad farmers markets and a strikingly high number of natural foods co-ops and independent retailers per capita.
"In the Twin Cities, people are very health and wellness focused," says Hannah Barnstable, co-founder of Minneapolis-based muesli brand Seven Sundays. "When we first got our products into Costco's Midwest region, which includes St. Louis and Chicago, the buyer told us the Twin Cities stores would blow the other markets out of the water [in terms of our sales]."
With a healthy, engaged consumer base hungry for nutritious, sustainably produced foods, Minneapolis-St. Paul is an excellent springboard for natural startups like Seven Sundays. In fact, several other prominent national brands launched in or near the metro area, including Angie's Boomchickapop, Peace Coffee and JonnyPops. And in recent years, there has been a sharp increase in natural products entrepreneurship, with an impressive roster of natural and organic food startups rising up and gaining prominence.
This growth is no coincidence. Along with a receptive consumer audience, a confluence of key factors makes the Twin Cities a standout spot for natural products entrepreneurs. 
"What is unique and interesting about Minneapolis-St. Paul is there is deep expertise and activity in both food CPG and agriculture, from regenerative agricultural practices to large-scale-production agriculture," says Lauren Pradhan, managing director of Grow North MN, a resource and connection hub for food and agriculture entrepreneurs. "The farm-to-fork activity that's happening here at all levels of scale is not happening elsewhere. I tell people if they want to start a food business and impact the food system, there is no better place to do it than here."
Business ag-vantage
One of the big reasons the Twin Cities is so accommodating for small food businesses is it is surrounded by agriculture, providing ample access to locally grown ingredients. Just drive an hour in any direction from downtown Minneapolis or St. Paul and you'll find acres upon acres of farmland. Minnesota is especially known for growing grains, which is why ingredient and grain-based finished-product behemoths like General Mills, Cargill, Grain Millers, Pillsbury and SunOpta are based here.
"Companies like Grain Millers and SunOpta, as well as independent farmers, grow a plethora of crops, and food companies have a strong desire to use Minnesota-grown ingredients," Pradhan says. "The Department of Agriculture runs the Minnesota Grown program and has a variety of grants to incentivize this."
Besides supplying quality ingredients, the area's strong agricultural market and presence of big suppliers also means the Twin Cities is flush with expertise and talent to support startup brands. "In a community with such a heritage of large food companies, you get the spectrum of talent," Pradhan says. "Some folks want the security and scale of working for these big companies, but they make great mentors. They have incredibly deep expertise on how to grow and scale innovation and are happy to have coffee with entrepreneurs. Along with having a great idea, a new business also needs to understand food safety, logistics, quality, packaging design—and entrepreneurs will find that expertise here too."
Other large-company veterans are the same people who strike out on their own to launch something new. "They have a great idea that's not getting traction where they work, so they take their expertise, make the leap to start their own business and join our community," Pradhan says.
State-funded support
Another factor fueling food entrepreneurship in Minneapolis-St. Paul, as well as statewide, is the Minnesota Department of Agriculture's strong backing. "Our Department of Agriculture has to be the most supportive in the nation," Barnstable says. "They subsidize our trade show booths, develop best practice committees and host networking events."
In 2013, the DOA launched its New Markets program to nurture Minnesota food and ingredient businesses. "At that time, food entrepreneurship was becoming more prevalent, and some resources were freed up in the department budget to do this work," says Brian Erickson, program director. "As I was figuring out our strategy, I met with local food companies, including Seven Sundays, to understand what its pain points were. I kept hearing that in-store demos and trade shows were expensive and hard to execute on their own, so we started a cost-sharing program to help with those costs."
On top of that, New Markets arranges Minnesota Naturally pavilions at Natural Products Expo West, Fancy Food and other trade shows around the nation, in partnership with the state's Department of Employment and Economic development, Xcel Energy, economic development agency Greater MSP, among others. "Our first year at Expo West we had a 3-by-10-foot booth and crammed in five brands," Erickson says. "This year I think we have 18 brands and 2,300 square feet. We partner with Grow North at Expo West and co-host the Minnesota Mingle, which draws 200-plus people in Anaheim."
Erickson estimates that in the last few years, the DOA has served 100 companies either through cost-sharing or pavilions—"and the results have been great," he says. "Companies we've surveyed have indicated $15 million in sales in the next 12 months as a result of participating in a pavilion."
Additionally, the DOA offers Value Added Grants to food businesses needing facilities upgrades or new equipment that will result in benefits to Minnesota agriculture; the state matches 25%of the cost of the project.
Thriving entrepreneurial community
Looking to serve the rising number of food and agriculture entrepreneurs in the state, Grow North MN was born in 2016 out of the Holmes Center for Entrepreneurship at the University of Minnesota's Carlson School of Management. "We are focused on cultivating and accelerating a fertile ecosystem for innovation in food and agriculture," Pradhan says. "We help entrepreneurs and innovators scale ideas through education, programming and connectivity events so they can grow their businesses and positively impact the food system."
The networking opportunities are especially important for startups. "They help people get involved in the ecosystem and bump into their next partner, supporter or consultant," Pradhan says. "Many partnerships and collaborations have started from those events."
Every year, Grow North hosts Food | Ag | Ideas Week, a multiday series of events, speakers and demos to showcase the area's local offerings to the world. And outside of official events, the organization matches entrepreneurs with mentors. "Entrepreneurs will email us and say they'd love to connect with a certain expert or understand more about a topic, and we'll try to make an introduction to someone in the industry," Pradhan says.
The entrepreneurs themselves are also finding great camaraderie among one another. "We and other brands do a lot of things together that are less organized," Barnstable says. "There are probably 25 to 30 up-and-running midsized companies like ours that get together, and that number is growing."
Clearly, there are multiple assets putting Minneapolis-St. Paul on the natural foods map. Barnstable sums it up best: "All of these pieces—support from the state, focus on health and wellness, big consumer-focused companies—come together to make this an exciting little hub."
Subscribe and receive the latest updates on trends, data, events and more.
Join 57,000+ members of the natural products community.
You May Also Like
---