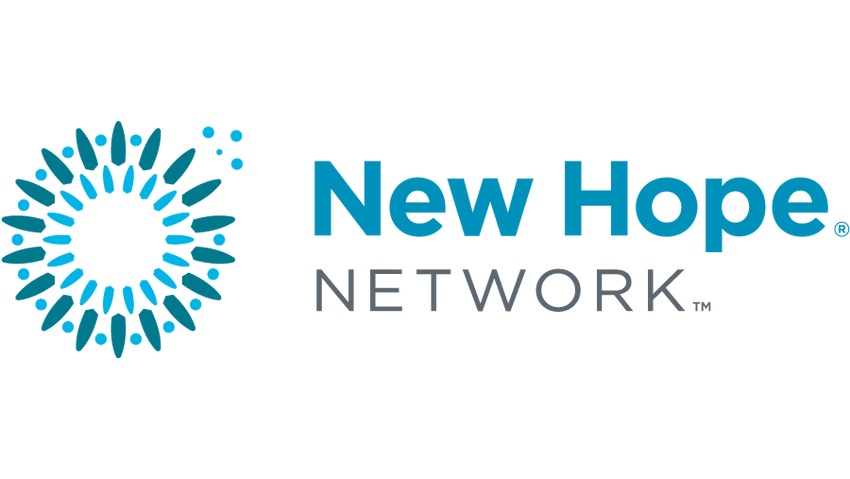 Lesaffre Human Care, a division of Lesaffre International, headquartered in Lille, France, has been making yeast products for over 150 years, and since a 2004 joint venture with Archer Daniels Midland, has held the Red Star brand of nutritional yeast, sold effectively in the U.S. market since 1975. So why are they having a slow start with their new yeast product, ibSium® in U.K. and U.S. markets?
Well, for starters, it's alive.
"This [consumer reluctance] is not surprising at all," says Dr. V. Krishnakumar, managing director of Giract, a Geneva, Switzerland-based research and consultancy firm specializing in food ingredients, additives and related technologies. "It's a cultural barrier that goes quite deep and it goes way back. This is something of a trend we've followed for a long time."
Krishnakumar recalls the introduction of Ohmic heating—a little-used food sterilization method. The U.S. FDA discarded the technology because it didn't kill everything. "In the U.S., it's all about killing all, everything: no live stuff." A very different attitude than in continental Europe, he says.
"If you take meat, for example, the scare is much more about the antibiotic being in the meat than the bug," he says of the European market. "Whereas in the U.S. it is exactly the opposite. There's a big cultural block regarding anything live going inside of your body."
Lesaffre's marketing manager, Sandrine Cuisenier, concurs. Similar to sluggish recognition of bad v. good bacteria, she says, "Both the U.S. market and the U.K. market exhibit confusion between bad yeasts and good yeasts. It is exactly the same story."
What is ibSium?
The ibSium product is a patented, clinically proven probiotic yeast strain targeting digestive health disorders, abdominal pain and irritable bowel syndrome (IBS)—a disorder affecting 800 million people worldwide, says Cuisenier.
"Yeasts have been used for millennia to make bread or beer, but we now know that they can do much more and have a real added value for our health," she continues.  ibSium (Saccharomyces cerevisiae CNCM I-3856), for example, has demonstrated a significant effect in relieving abdominal pain and discomfort in individuals with IBS. This was demonstrated through two independent clinical trials on a total of 600 volunteers suffering from IBS, as well as a large scale consumer study run by prescribing physicians on over 1160 volunteers. These clinical studies were published in respected, peer-reviewed scientific journals, Digestive and Liver Disease and United European Gastroenterology Journal among others.
Yet efficacy alone will not get beyond the cultural hurdles. When it's culture based, says Krishnakumar, "no science or proof works." Consumer education and persistence are essential.
Breaking the cultural barrier
Seeing a gap in the U.S. market may sparkle of opportunity for foreign companies, but the gap itself may foretell resistance. "You have to be focused on the American market," says Teresa Yazbek Pereira. "You have to understand your consumer here to present something, not just bring whatever was successful in the European market—or any other market."
 Yazbek is Vice President, Americas for Nexira, Inc., a Rouen, France-based provider of botanical extracts and the global leader in acacia gum marketing and distribution since 1895. Prior to her transfer to New Jersey in 2009, Yazbek was based in Sao Paulo, Brazil. "In 12 years in Brazil one of the big successes I had was cereal bars," she says, crediting the simplicity of cereal bar recipes in her home country. In the bars, acacia gum could shine as one ingredient performing many functions: binding, emulsifying, decreasing sugar and increasing fiber. To her dismay, U.S. manufacturers were reticent to consider acacia gum. "Then I saw that the list of ingredients used in those bars was already so large that there was no room for one ingredient doing everything," she says. Success came later with new product development of more natural-focused products from smaller producers. "When clients began to say 'I want a five ingredient bar,' that's where we began to see the benefit."
Krishnakumar agrees that it's a question of cultural awareness. Using cereal bars as an example again, he says that in the United States, General Mills will boast that their bars contain oat fiber—a true statement that bypasses the primary soluble fiber, inulin. "That's because in America oat is considered to be a very positive healthy ingredient. It's is also relatively accepted in the U.K." The opposite is true in continental Europe, he says, "where inulin is very popular and oat is considered mostly for horses."
Returning to the conundrum of products with living ingredients: "I remember long ago as lactobacillus was introduced into the U.S.," Krishnakumar says. "They dare not present it as bacteria because that wouldn't pass." But patience and persistence eventually altered anti-bacterial cultural perception, and probiotics found their place. The eventual success of probiotics should give Lesaffre hope—and one very clear marketing lesson for them and their customers, according to Krishnakumar:
"It's best to downplay the live aspect,, he advises matter-of-factly, "because once you play it up, it simply doesn't work."
Correction: A previous version of this story incorrectly identified the primary ibSium® yeast strain as Saccharomyces cerevisiae var. boulardii, which is the primary ingredient of Lesaffre's Lynside® Pro SCB. 
Subscribe and receive the latest updates on trends, data, events and more.
Join 57,000+ members of the natural products community.
You May Also Like
---