Yolélé: Designed to bring change to African farming
Yolélé: Designed to bring change to African farming
By introducing fonio to American palates, one immigrant chef is helping the people and the environment of his homeland.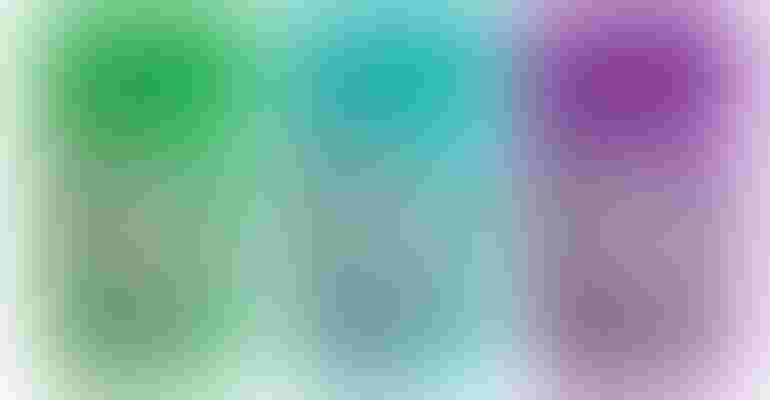 After Chef Pierre Thiam immigrated to the United States, he began considering how to help the smallholders of West Africa, his homeland, benefit from the crops they grow and how to restore the land they work.
He was also interested in sharing fonio, the climate-resilient African grain those smallholders grow, with Americans.
Thiam shared his vision with Philip Teverow in the early 2000s, and Teverow, who had more than 30 years' experience in the food business, was intrigued.
"I saw that there would be a market for that because it's a gluten-free ancient grain that cooks up deliciously in 5 minutes," Teverow said in a March phone interview. "He was struggling to turn that vision into reality because he hadn't been down that road. He's a chef and cookbook author; I imported quinoa in the 1980s. and I know how to do that. I knew that I could help him."
The two men launched Yolélé—it means "Let the good times roll"—in 2017. They recently added fonio chips to their brand and are working to expand their mission to more areas of Africa.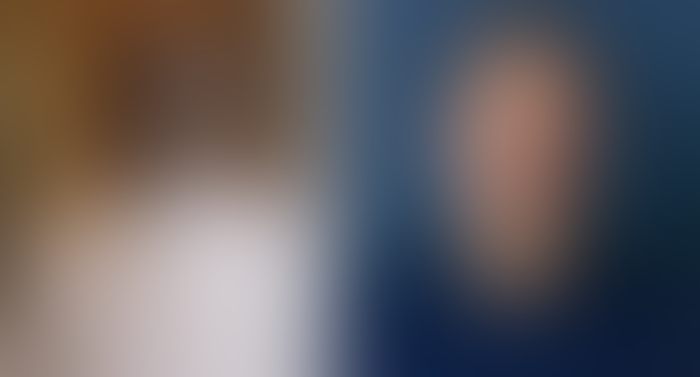 Why did you decide to work together to create Yolélé?
Pierre Thiam: Both of us are from the food business, although different angles of it. I'm from the kitchen side. My background is so important, my being from the Sahara region—the area where we are focusing on at the moment—and having a more intimate connection with our mission, because what I lived is important.
Phil and I, we complete each other. He's from the other side of it, from the market aspect. Our friendship turned into this vision and this mission and this business.
Philip Teverow: I have launched a lot of brands over the years. In particular, I have experience introducing Americans to exotic ingredients and kind of an affinity for that. I've been looking for a way to induce more meaning to my work life than making fancy food for fancy people.
How will Yolélé's mission effect change in West Africa?
Thiam: The consumers are supporting this thing, more than bringing food to the table—which is something that is very important—but they're doing it in a conscious way. They're supporting small farmers who are the future of food. It's about climate change and a mission to transform the food system. It's a contribution to changing the food system by returning to supporting small farms and farming that takes into first consideration the environment and the soil, right where it should begin. And then the farmers themselves who are working that soil, so they should be the beneficiary of this business model. And we see it as a model of development as well. So there's many layers to this mission.
Teverow: At the core of what we're doing is supporting smallholder farming systems that are like agro-forestry, so it's trees and crops and grazing and using that system, rotating over different plots of land and restoring soil and absorbing carbon. And all of it is entirely climate resilient, rain fed, it's not irrigated.
One of the things I've learned working with Yolélé is how much international funding goes toward development in sub-Saharan Africa, and how much of that has an emphasis on the agribusiness model and using a lot of chemical inputs. That wasn't sustainable in North America, it's not sustainable in Europe and it's no more sustainable in Africa, and it shouldn't be deployed.
How did you get your first retail account?
Teverow: Our first customer was Whole Foods Market, one store in Harlem, and that's what prompted us to get into action. We pitched them and they accepted us. Then, of course, we're on their timeline and we had to hustle to make it happen.
They said yes to an idea, they didn't even see the branding and, in fact, we ended up having to work fast on the branding. We came up with the kind of a stopgap package that we knew didn't meet our needs but at least we had a package and it was ready and we could ship it.
Really, the missing link in the packaging was an emotional one: It didn't elicit the emotional response that we wanted. We knew it, but we figured we didn't have time to figure out how to elicit that emotional response visually.
You changed the packaging when you released pilaf in the spring of 2020. What attracted you to the new design?
Thiam: The packaging, the way this map of Africa is designed with the countries—just names but you don't have a sense of borders—is a response to colonization. It's an attempt to wink at the colonizing.
The name of Yolélé comes from Fulani word; Fulani is the largest nomadic group in the world and they transcend borders. They still cross east to west Africa, north to south Africa, and this is the reality that existed when fonio was first cultivated 5,000 years ago.
We have, in this packaging, in this design, a symbolization of this Africa that we are aspiring to, where we are producing our own crops, we are transcending borders to bring our own food culture to the rest of the world.
Teverow: The borders were all drawn by colonizers and they're not real. The people who live on the continent stretch all across today's political boundaries and our company is about crossing boundaries, transcending boundaries, as Pierre did as an immigrant to the U.S., and as we're doing with the products themselves.
How does your packaging tell that story?
Thiam: The package already discusses our mission when you look at the back. It explains a bit of the background of the grain itself and the environmental aspect. We plan to have a QR code on the package that takes you directly to the website where there are more details about our work with the smallholder farmers.
Teverow: One of the key things that we've learned is that what sells a product is what it does for the shopper. There are shoppers who want to know that the product has got a moral compass or maybe it's doing achieving something good, and we're letting them know that.
How do you get your story across to retailers, particularly independent retailers?
Teverow: Media coverage is invaluable, so that always helps. But in addition to exhibiting at trade shows, even when tradeshows are virtual, we have found that by getting media coverage on consumer publications, that has brought the trade and retailers to us. The people come looking for us when they read about it in consumer publications.
Have you been working with independent retailers?
Teverow: Our products are sold through distributors and of course they service independent retailers. When we first started, we started reaching out to these hipster groceries in Brooklyn and natural food stores. We found there was actually, to our surprise, more of an appetite and interest among the kind of specialty, foodie stores than in natural food stores. There may be a spirit of culinary exploration in the specialty and gourmet shops and versus satisfying a nutritional need in a natural food store.
Why did you expand your brand to include fonio pilaf and, in February, fonio chips?
Teverow: We knew, first of all, that just selling the grain itself—although it's wonderful to turn people onto something—if it ever became super popular, it's really hard to command any brand loyalty for what becomes a commodity. The first category we did that in was pilaf because it wasn't much of a stretch.
We always knew we wanted to be in categories that are characterized with faster velocity, wider appeal. There's nothing like a salty snack, where everyone eats them and they're looking for excitement, they're looking for novelty. The nature of it is, you open up a bag, you eat it, you love it, you get another one. It lends itself to big displays, and that's how you achieve visibility. We just knew that was going to be the right category.
How do you plan to grow Yolélé and your mission?
Teverow: Millet and sorghum are other grains, climate-resilient grains, grown by fonio farmers. And then there's Bambara groundnut that we're looking at, and the traditional rice of West Africa, Oryza glaberrima—multiple crops, and that's just West Africa.
We're also talking with growers in other regions of Africa about the particular unique ingredients they grow and bringing them to market.
Subscribe and receive the latest updates on trends, data, events and more.
Join 57,000+ members of the natural products community.
You May Also Like
---
Sep 20 - Sep 23, 2023
Natural Products Expo East is the East Coast's leading natural, organic and healthy products event.
Learn More