Chobani cautiously enters new categories as it innovates core products
Chobani cautiously enters new categories as it innovates core products
Moving beyond Greek yogurt, coffee, creamer and oat milk, the food maker is now focusing on new flavors, packaging formats and additional uses.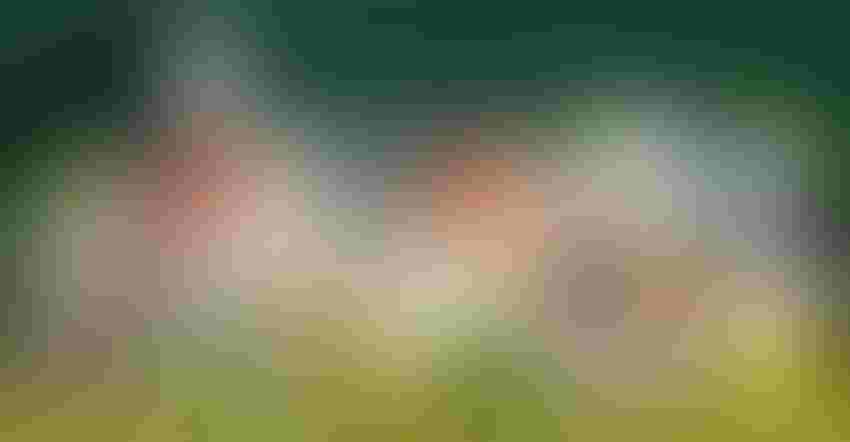 Chobani is taking a cautious approach about breaking into more food and beverage categories as the New York-based company prioritizes innovation in core product lines where it has a strong market presence.
Recently, Chobani has focused on its $1 billion-plus yogurt business, as well as newer product launches of oat milk and creamers, by introducing more flavors and packaging formats and promoting additional usage occasions such as topping baked potatoes with yogurt. In the last two years, Chobani has launched 160 new items.
Chobani's decision to direct more attention to innovating its existing product line is a notable change in strategy. The company had been aggressively stretching the Chobani name into categories beyond yogurt—where it controls more than a fifth of the market—as part of a broader effort to transform the 16-year-old business into a food and beverage giant. Since 2019, Chobani has debuted oat milk, cold-brew coffee, probiotic beverages and coffee creamers.
In most cases, Chobani has found success. The most notable exception was ultra-filtered milk that was pulled from shelves three months after its launch.
"We want to be very cautious about entering new categories ... and that bar has gone even higher," Niel Sandfort, chief innovation officer at Chobani, said in an interview. "That word innovation at Chobani, especially, is not just about the shiny, sexy new thing but actually the little things that add up really significantly."
'It's a strategy that's absolutely working'
The strategy has shown signs of paying off, according to the privately held company. Chobani's revenue increased nearly 30% in 2022, with half of it driven by increased product volume, said Nishant Roy, chief impact and communications officer at Chobani.
For the 52 weeks ending March 23, dollar sales of Chobani's yogurt rose 17%, oat milk 41% and creamer 81%, according to Nielsen data provided by Chobani. In addition to its dominant position in yogurt, the company controls 17% of the oat milk market, and just under 3% for creamers.
"The disciplines that we're putting into place on yogurt, oat milk and creamers, these disciplines are starting to play out in the bottom line," Roy said. "It's a strategy that's absolutely working."
Daniel McCarthy, an assistant marketing professor at Emory University, said while the company's strategy to pin its growth on categories where it already has a presence appears to be a smart one, it's potentially fraught with risk, especially if Chobani decides to make another run at an IPO.
Chobani is betting it can prove to Wall Street that the company can successfully grow its existing operations and doesn't need to branch out into new areas for now. "If it doesn't do well, then I think the question would be: What's the story that they're going to tell in their pre-IPO prospectus?" he said.
Another source of Chobani's recent strength comes not only from its product offerings but from inroads the company made during the height of COVID-19.
Chobani benefited during the pandemic as its competitors were struggling to fill shelves due to worker absences and supply chain disruptions. The company, which has its own in-house supply chain, was not only able to meet its orders on time, executives said, but it stepped in to fill voids left by similar brands. Chobani has managed to retain the market share it wrestled away from other CPG companies.
The reliability, coupled with strong velocity for Chobani offerings when they appear on shelves, has prompted retailers to stock their stores with more of the company's products and made them more willing to take a chance on carrying new items when they are released.
"In regular times, this is a challenging business to be in," Sandfort said. "One thing that has become very apparent over the last few years is the really boring stuff. This is actually the needle mover."
Despite the company's shift in strategy, Chobani remains on the lookout for new categories it could move into. Chobani's goal is to identify a disconnect between what CPG companies are selling and what consumers believe they are buying, Sandfort said.
In the case of yogurt, Chobani disrupted sugar-laden products on the market when it debuted in 2007 with offerings containing less of the sweetener. The company has since doubled down through the launch of Chobani Zero Sugar, which has rapidly grown into a $164 million business in fewer than two years and grabbed about 2% share of the yogurt category, according to Nielsen data provided by the company.
The company's dairy creamer line takes aim at Nestlé and Danone, multinational food giants controlling much of the category through their Coffee-mate and International Delight brands. Chobani said these offerings largely sell oil-based products that do not contain real cream and often depended on artificial ingredients. Chobani's, by contrast, is made from fresh cream and other real ingredients, such as vanilla extract, while avoiding artificial colors, preservatives, oils and stabilizers.
Chobani is unlikely to move into cottage cheese and spreads, two categories that already are represented by solid products in the market, Sandfort said.
"We want it to be meaningful. We want to believe it. We have to go sell it to the consumer," Sandfort said. "The consumer doesn't want to disrupt something that is already working and is already a good food."

This piece originally appeared on Food Dive, an Informa sister website. Visit the site for information on manufacturing, packaging, ingredients and more.
Subscribe and receive the latest updates on trends, data, events and more.
Join 57,000+ members of the natural products community.
You May Also Like
---