Education and customer service sell sustainable seafood
Education and customer service sell sustainable seafood
Natural foods retailers face new competition as conventional supermarkets offer sustainable fish and seafood to consumers.
Alaska Seafood Marketing Institute
Sustainability is becoming an increasingly important selling point for supermarket seafood merchandisers.
With shoppers becoming more eco-conscious and seeking products from suppliers that do not deplete natural populations or pollute ocean waters while sourcing seafood, retailers are sharpening their focus on environmentally sound selections.
Yet, consumer confusion over what constitutes "sustainable," along with the often higher cost and inconsistent availability of sustainable seafood, remain obstacles to sector growth.
"You can likely find sustainable seafood in nearly every supermarket in the U.S. because certain items, like mussels, clams and seaweed, tend to be sustainable regardless of how they are produced," says Ryan Bigelow, Seafood Watch senior program manager for the Monterey, California-based Monterey Bay Aquarium, a leader in the global sustainable seafood movement. "When it comes to the more popular commodities like shrimp, salmon and tuna, however, there is a good chance it is from an unsustainable source or there isn't enough information provided at the point-of-sale to gauge its sustainability."
It is important for retailers to accurately label their seafood products, he says, as "consumers need to know the what, where and why of the items they are buying in order to support responsibly produced seafood."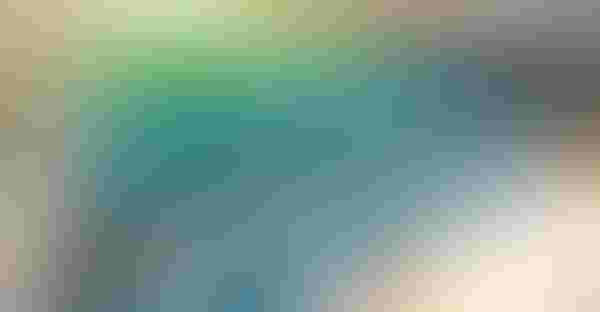 Shopper interest in sustainable seafood is building as the "threats facing our marine ecosystems are tenfold" and leading to declines in wild fish populations, says David Sanz, meat and seafood merchandiser for Seattle, Washington-based PCC Community Markets. Such threats include overfishing, excessive bycatch, habitat destruction and climate change, he says. "Sourcing sustainable seafood is a way we can address some of these threats and be part of the solution," he adds.
PCC Community Markets only carries fresh and frozen raw seafood that comes from responsible sources as defined by the by Monterey Bay Aquarium's Seafood Watch program. Selections include wild caught Alaska salmon, cod, halibut, jumbo red king crab and scallops, along with wild caught local Northwest Dungeness crab and shrimp meat.
"Offering the most sustainable options helps set us apart from other grocers," Sanz says. "The main challenge is having and keeping a high bar on only verifiable sustainable seafood options. It limits our sourcing options and, connected to that, leads to having variable offerings based on what's in-season."
Telling a story
Because wild sustainable seafood can cost more than conventional varieties, retailers must relay the story and value of their sustainable seafood species to customers, says Megan Rider, domestic marketing director for the Juneau, Alaska-based Alaska Seafood Marketing Institute.
"In addition to accurate labels, sales and promotional materials, the seafood staff is the No. 1 resource for consumers seeking information about seafood," she says, "so making sure the staff is well-versed in the value of sustainable seafood is imperative for generating greater and lasting awareness among shoppers."
Supermarkets can most effectively spotlight their sustainable seafood via websites, weekly ads and at the full-service seafood counter, says Chuck Anderson, vice president and partner with Certified Quality Foods, a Dallas,Texas-based analyzer of seafood quality.
"Start by educating seafood counter staff in the basics of company sustainable sourcing standards and support it with point-of-sale signs and QR codes to highlight stories about the people and the companies making improvement in your company's seafood products," he says. "One good story can be more effective than a website full of technical standards."
Indeed, Richard Castle, director of seafood at Pittsburgh,Pennsylvania-based Giant Eagle Inc., says, "Everything we offer in our seafood departments will have a sustainability story behind it." Such stories include spotlighting that the seafood is certified by a creditable non-governmental organization (NGO) or is part of a fishery improvement project that will lead to a sustainable certification, he says.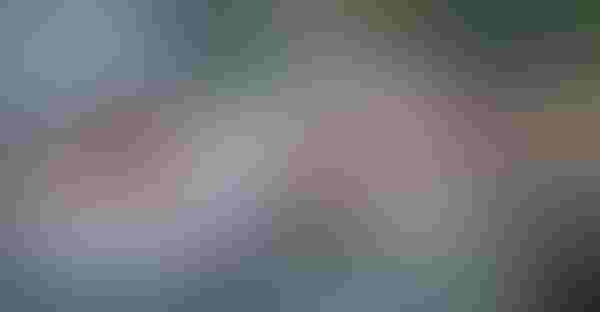 Educating consumers
Castle adds, however, that instructing shoppers on the availability and benefits of sustainable seafood can be difficult. "Although we work hard at educating our store-level team leaders, seafood sustainability is complex and can be confusing with all the different certification and disagreements between NGOs," he says.
Employee and shopper education is a priority for many operators. Chandler, Arizona-based AJ's Fine Foods instructs workers on sustainable programs and offerings and encourages the personnel "to share our and our providers' efforts at every opportunity with a customer," says Dan Hosler, AJ's director of perishable departments.
AJ's merchandises wild halibut, wild king salmon, steelhead trout, cod, flounder, sole and other selections that meet Marine Stewardship Council (MSC) standards.
Bashas' Family of Stores, which also owns and operates AJ's Fine Foods, helps identify its sustainable options by including the Best Aquaculture Practices (BAP) certification rating on packaging, says Jason Lutjen, Bashas' meat and seafood specialist. Farm-raised shrimp and salmon constitute most of Bashas' sustainable seafood.
Brampton, Ontario-based supermarket operator Loblaw Companies Ltd., meanwhile, only merchandises 100% certified sustainable seafood, but doing so can be challenging as not all fisheries have such certification, says Jennifer Lambert, Loblaw's senior manager of sustainability. In response, Loblaw conducts scientific evaluations for every species and source to ensure it meets the company's sustainability standards, she says.
"We have built strict sourcing standards into our procurement processes," Lambert says. "All colleagues are rigorously trained on these standards."
Such methodologies are important, as having customers who trust a retailer's brand and commitment to sustainability puts the operator "in a perfect position to capitalize on your commitment," Bigelow of the Monterey Bay Aquarium says.
'Good business sense'
Focusing on and investing in sustainable seafood makes good business sense, says Anthony Snow, seafood director for Boise, Idaho-based supermarket operator Albertsons Companies. "Offering sustainably caught seafood provides customers with the healthy and sustainable options they are looking for," he says.
All fresh and frozen seafood that Albertsons sells under its private label Waterfront Bistro and Open Nature labels has been caught or raised in a sustainable manner, including sockeye salmon, shrimp, halibut and cod. Albertsons also operates a "Responsible Seafood Program" that strives to improve transparency within its seafood supply chains and protect the oceans, Snow says. The retailer spotlights sustainable seafood and its policies on their sustainability website and attaches the "Responsible Choice" logo on products that meet its sustainability standards.
Having shoppers understand sustainability elements, however, can be challenging, Snow says.
"The seafood industry is complex, and it can be hard for consumers to keep up with the most recent science, or wade through the different certifications," he says. "We want to make shopping easier and explaining seafood sustainability can often seem complicated for the shopper in a hurry. Customers can feel confident in purchasing sustainable seafood products with the Responsible Choice logo."
He adds, "Sustainability isn't just a box you check. You have to constantly work on it and adapt to what customers expect and want in the seafood they prepare for their families."

This piece originally appeared on Supermarket News, a New Hope Network sister website. Visit the site for more grocery trends and insights.
Subscribe and receive the latest updates on trends, data, events and more.
Join 57,000+ members of the natural products community.
You May Also Like
---
Sep 20 - Sep 23, 2023
Natural Products Expo East is the East Coast's leading natural, organic and healthy products event.
Learn More