5@5: At-home food prices see unexpected decline in July | More grocery stores in malls
5@5: At-home food prices see unexpected decline in July | More grocery stores in malls
Each day at 5 p.m. we collect the five top food and supplement headlines of the day, making it easy for you to catch up on today's most important natural products industry news.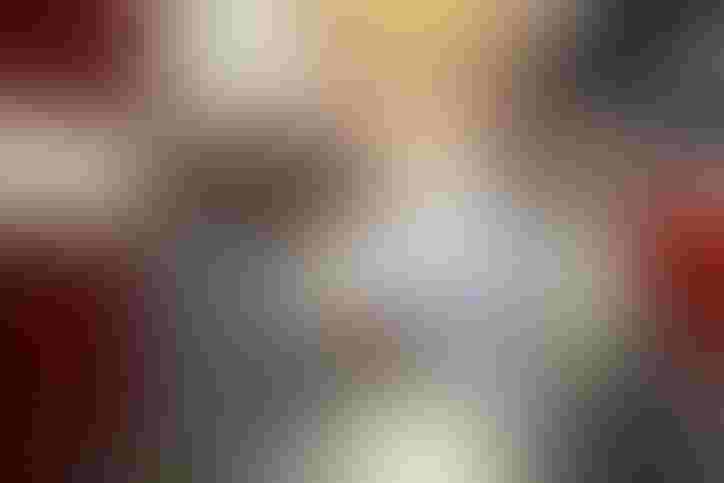 Food-at-home prices have jumped since the pandemic hit in mid-March thanks to a huge surge in demand at grocery stores, but emerging data shows that they unexpectedly dropped in July. However, the overall rise in food prices for July of 4.6% year-over-year and uncertainty over future government fiscal support helps explain why consumers are still feeling taken aback by high prices at the supermarket. Read more at Seeking Alpha…
Simon Property Group, the biggest mall owner in the U.S., has hinted that more grocery stores may begin opening in malls nationwide. This would draw in more customers and benefit the surrounding businesses more than a warehouse would. Because sales largely shifted online so rapidly since mid-March, retailers have begun using their stores as mini-distribution centers, which is a good long-term trend in anticipation of this, according to Simon Property Group CEO David Simon. Read more at CNBC…
The U.S., Canada, Switzerland and the European Union are pressuring Mexico to push back putting health warnings on processed food and drink labels, arguing that COVID-19's effects have already put "significant pressure" on the global food and beverage industry. Some experts believe that these countries are more concerned about the trade costs and losses of profit the move will inflict on their major multi-national food corporations than public health. The Mexican government reportedly responded that it will not concede to the plea for a delay. Read more at Reuters.…
Industrial-scale hog and chicken farming, which is rapidly spreading around the globe, will likely lead to the evolution and transmission of novel pathogens like COVID-19 that can infect people. Epidemiologists call hogs "mixing vessels" for flu strains, because they can catch more than one type of flu (avian, human, etc.) that will then morph into a strain consisting of multiple types of genetic material. Read more at Mother Jones…
Rattan Lal was one of the first scientists to bring the relation between climate change and soil to the attention of policymakers and the general public; for his work he was awarded the World Food Prize this year. While Lal contends that rebuilding soil won't put the brakes on global warming, it can still make a huge difference with regard to everything from reducing water pollution to expanding habitat for wildlife. Read more at NPR…
Subscribe and receive the latest updates on trends, data, events and more.
Join 57,000+ members of the natural products community.
You May Also Like
---