5@5: Epic Provisions' epic effect on General Mills | Seaweed-based sauce packaging debuts
5@5: Epic Provisions' epic effect on General Mills | Seaweed-based sauce packaging debuts
Each day at 5 p.m. we collect the five top food and supplement headlines of the day, making it easy for you to catch up on today's most important natural products industry news.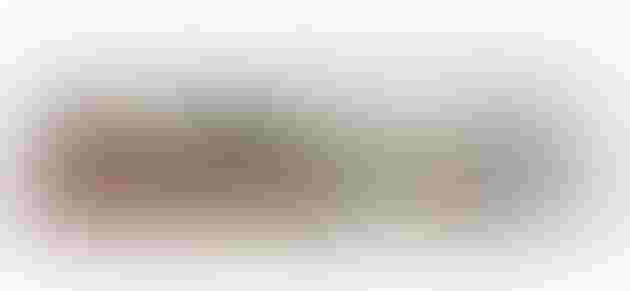 Epic Provisions has ambitious plans to revitalize the sustainability goals of General Mills' other brands at large, and it seems to be working. The startup was acquired by General Mills after only three years of existing, and founders Kate Forrest and Taylor Collins did their best to ensure Epic Provisions' mission and values were kept at the forefront of the minds of everyone involved. Now, the couple has learned to love its "odd home" in General Mills, and is rallying other brands under the company to follow the same sustainability guidelines that rocketed them to their initial fame. Read more at Inc. ...
Online food delivery business Just Eat has teamed up with sustainable packaging business Skipping Rocks Lab to trial its fully compostable, seaweed-based sauce sachets. The trial will take place in London, and is expected to prevent around 40,000 plastic sauce sachets from being used and sent to landfills. Read more at CNBC …
Dollar General is breaking into the urban millennial market with its new DGX store model, an affordable mishmash of a drugstore, convenience store and corner grocer that sells everything from beer to bug spray. The chain has long been found in economically struggling rural areas, but CEO Todd Vasos sees immense potential in younger, price-conscious urban consumers. Read more at Bloomberg  …
There is a 36-month transitional period that all farms must go through before being granted the status of organic by USDA-accredited agents. During this time "they are producing decreased yields, putting in extra work to regenerate soil and transition equipment and using significant capital without getting paid the premium prices commanded by certified organic crops." Read this article to learn more about the trials and tribulations preventing the Certified Transitional label from becoming widely adopted. Read more at Forbes …
Companies such as Coca Cola are looking for nonalcoholic, CBD-infused beverages to better tap into the health and wellness population that is currently embracing cannabis in all its many forms. The beverage format is arguably easier to incorporate into consumers' lives, and due to its non-psychoactive nature these cannabis products can be bought by a much wider audience. Read more at Fast Company …
Subscribe and receive the latest updates on trends, data, events and more.
Join 57,000+ members of the natural products community.
You May Also Like
---