5@5: McPlant to hit US | 'Better' chicken? | Wholesale prices surge
5@5: McPlant to hit US | 'Better' chicken? | Wholesale prices surge
Each day at 5 p.m. we collect the five top food and supplement headlines of the day, making it easy for you to catch up on today's most important natural products industry news.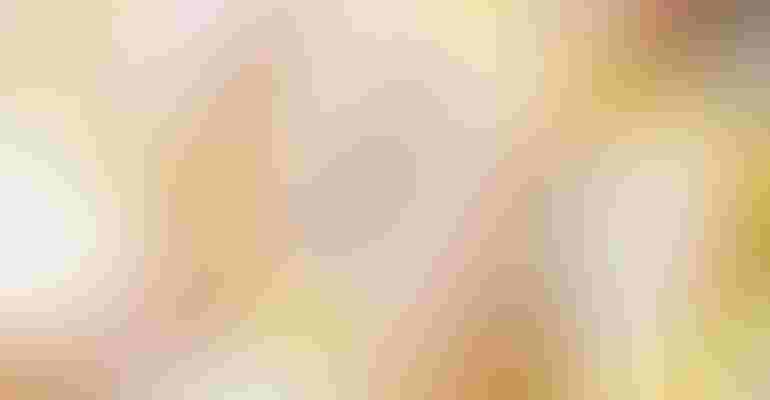 McDonald's to test McPlant burger created with Beyond Meat in eight US restaurants next month
At long last, McDonald's appears to be moving forward with its plan to add plant-based meat to the menu. CNBC writes that the limited test is supposed help the chain understand the impact of introducing a plant-based burger on its operations. New menu items add more complexity to kitchens, and a nationwide labor crunch has compounded the issue. The chain's preferred supplier is Beyond Meat, and its global footprint represents a huge opportunity for the latter. Additionally, the cost of the McPlant burger will be on par with McDonald's other burgers during the U.S. test.
Fast food and grocery giants promise to sell 'better' chicken—is it enough?
According to Civil Eats, the Better Chicken Commitment consists of five criteria: By 2024, the signing companies would have to require their chicken suppliers to prohibit cages, provide "enrichments" for the birds, switch to a more humane slaughter system and conduct third-party auditing. By 2026, they would also have to switch to slower growing, more humane chicken breeds. But environmentalists say more humane chicken products aren't enough; we need to cut down on chicken consumption first. It's also a completely voluntary commitment, which is great, but meaningful legal protections would help enforce these standards.
Wholesale prices surged further in September
Wholesale prices broke another year-over-year record in September, the Bureau of Labor Statistics reported Thursday, rising 8.6% over the previous 12 months. That's the largest increase since 2010, and it tops previously record-setting price hikes of 8.3% in August and 7.8% in July, both over the same month in 2020. Wholesale egg prices bounced up more than 21% month over month in September! Meat prices are, of course, way up, which means many shoppers are forgoing their favorite cuts and purchases in the category have been down overall in 2021. Winsight Grocery Business has the data.
Working conditions in meatpacking plants likely drove coronavirus outbreaks
OK, this may not be the most shocking news you'll hear all day, but new USDA research shows that working conditions in meatpacking plants likely led to the spread of COVID-19 in rural areas of the U.S. in the early months of the pandemic. The paper's conclusions support what many meatpacking workers and advocates suspected during the early months of the pandemic: Working close together and high speeds of production, which lead to an even more compact workplace, contributed to the virus' spread. Since the start of the pandemic, at least 50,000 meatpacking workers have contracted coronavirus and 250 have died. The Counter reports.
USDA awards $10M to Tufts University to establish Institute for Cellular Agriculture
The U.S. is still woefully behind in the global race to bring cultivated meat to market, but that could change in the near future thanks to a $10 million award from USDA to Tufts University for the development of a flagship American cultivated protein research center of excellence. The Institute for Cellular Agriculture is the first federally funded Institute at a major university with the explicit goal of developing new approaches and technologies for cultivated meat. The project includes the development of new sustainable and cruelty-free growth medium, scaffolding and fermentation technologies that can contribute to the advancement of the cultivated meat field. Read more at The Spoon.
Subscribe and receive the latest updates on trends, data, events and more.
Join 57,000+ members of the natural products community.
You May Also Like
---