5@5: NYC, LA adopt Good Food Purchasing framework | Climate change's accelerated impact on wheat, corn
5@5: NYC, LA adopt Good Food Purchasing framework | Climate change's accelerated impact on wheat, corn
Each day at 5 p.m. we collect the five top food and supplement headlines of the day, making it easy for you to catch up on today's most important natural products industry news.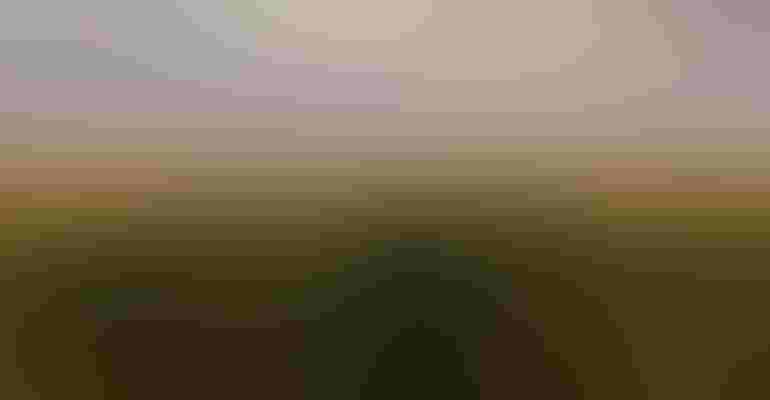 2 large US cities adopt Good Food Purchasing framework
New York City and Los Angeles are implementing measures to have a deeper understanding of where their food comes from and how ethically and sustainably it's produced. The two cities are using a five-pronged framework for food-buying institutions, as devised by the Center for Good Food Purchasing (CGFP): supporting smaller farms within local economies; sourcing from producers who use sustainable methods and are committed to fair and safe working conditions, including humane animal treatment when applicable; and centering nutritious whole foods over processed and plant-based over meat. With these efforts underway, has good food purchasing finally gained enough traction to become part of a more concerted national agenda? The Counter has the details.
Climate change expected to impact the world's wheat and corn crops by 2030, NASA says
 A new NASA study reveals that climate change will be leaving its mark on Earth's crops as early as 2030. The researchers landed on this depressing conclusion through the use of advanced climate models to see the rate of greenhouse gas emissions by the end of the century. Then the team used those results combined with crop projection models that show how certain crops respond to different environmental conditions. "Results suggest markedly more pessimistic yield responses for maize, soybean and rice compared to the original ensemble," the study states. "The 'emergence' of climate impacts consistently occurs earlier in the new projections–before 2040 for several main producing regions." USA Today reports.
Plant in traditional Samoa medicine could be as effective as ibuprofen, study shows
Emerging research indicates that leaves from a plant which can be found everywhere across Samoa are just as effective as ibuprofen in lowering inflammation, and could even be used to treat illnesses such as Parkinson's and cancer. Plus, there are hundreds of other traditionally used plants in the region that could have similarly disruptive trajectories, per The Guardian. The study's lead author said, "We can now highlight not only its potential as an anti-inflammatory agent but also its potential as a treatment for cancer, neurodegenerative diseases, diabetes, cardiovascular diseases as well as COVID-19." Will Samoan herbs and botanicals be the next big thing in supplements? Stay tuned.
3 reasons agriculture is poised for a surge of sustainable innovation
The transition to sustainable farming requires conventional farmers to learn about new equipment, practices and regulations; additionally, while the federal government has implemented some cost-sharing programs for farms seeking to grow more sustainably, the vast majority of federal farm support goes to large conventional farms. However, agtech research and innovation is exploding with everything from seed technologies to AI to precision farming software and democratized investment capabilities are bringing a new class of investors to a cash-strapped sector. Federal policy also appears to be heading in the right direction. For instance, Senator Cory Booker reintroduced a bill in July that seeks to break up food system monopolies, level the playing field for family farms, and create a more resilient agricultural sector. Learn more at Fast Company.
Soli Organic announces $120M in new financing to expand indoor soil-based farms
Indoor growing company Soli Organic announced last week that it has entered a $120 million financing arrangement with real estate firm Decennial Group. The new partnership will help the company in its plans to expand with eight new farms, each with the capacity to grow 5 million pounds of produce per year. "Our organic soil, 95% of which is recycled back into our system after use, is an ideal growing medium for crops due to its slow release of water, with crops controlling uptake based on their need," a company representative told The Spoon. "As a reflection of our 'biology first' philosophy, we are also controlling environmental factors, such as leaf temperature, relative humidity, CO2 and light, to optimize the plants' efficiency in water uptake."
Subscribe and receive the latest updates on trends, data, events and more.
Join 57,000+ members of the natural products community.
You May Also Like
---
Sep 20 - Sep 23, 2023
Natural Products Expo East is the East Coast's leading natural, organic and healthy products event.
Learn More