5@5: Wheat's climate-friendly cousin comes to market | This natural food entrepreneur found inspiration at the top of a mountain
5@5: Wheat's climate-friendly cousin comes to market | This natural food entrepreneur found inspiration at the top of a mountain
Each day at 5 p.m. we collect the five top food and supplement headlines of the day, making it easy for you to catch up on today's most important natural products industry news.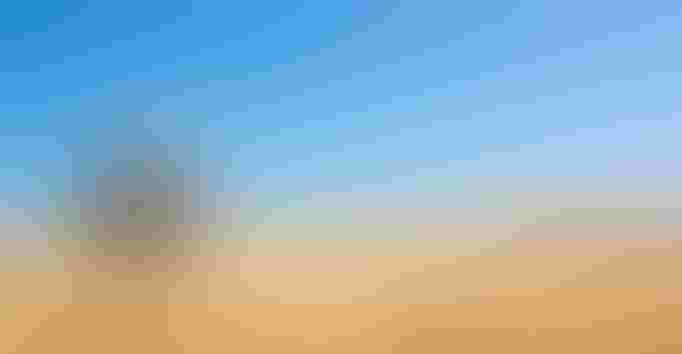 Bred from a wild cousin of wheat, Kernza is a new grain with a slightly nutty flavor and a chewy texture. The Land Institute in Salina, Kansas, domesticated Kernza in collaboration with the University of Minnesota. Why all the hype? It's a year-round crop, grows organically, isn't tilled, prevents runoff, reduces erosion and captures carbon. General Mills' Cascadian Farm brand has already committed to buying a significant amount of Kernza for its organic cereal products. Read more at StarTribune…
While on a hike in the Rocky Mountains, Lara Merriken, a former grocery store employee, was inspired to create a product that was both fun and nutritious. She used a Cuisinart and rolling pin to create the first batches of Larabars. Her advice for budding entrepreneurs? Find a mentor, trust your instincts and absorb as much knowledge as you can. Read more at B+C…
Much of the rice produced in the world will be milled to remove the outer bran layers (that's how white rice is produced). Much of the byproduct is sold for animal feed or just discarded. But it's high in protein, fiber and vitamins, and RiceBran Technologies sees that as an opportunity. CEO Robert Smith says the company uses proprietary technology to stabilize the bran—which would typically go rancid within a few hours of being milled—and sells it as a value-added, clean-label ingredient for the food and pet industries. "To be fully adopted, stabilized rice bran will require some level of explanation to consumers and food companies—its origin, its benefits and its application in various product," he says. Read more at Forbes…
In a newly filed libel lawsuit, Eric Lipton, a horticultural professor and proponent of genetically modified foods, says a reporter and The New York Times falsely represented him as a paid operative of Monsanto in a September 2015 expose on the GMO industry. He says the article led to verbal attacks and death threats over the Internet. Read more at Tallahassee Democrat…
Hilltop Urban Farm is a 23-acre plot of land of Pittsburgh's south side that was once a residential neighborhood. Now, after years of planning and negotiating, the nonprofit Hilltop Alliance is helping turn the land into a farm with a fruit orchard, greenhouses, ponds, a community garden, composting, green space and more. Read more at MNN… 
Subscribe and receive the latest updates on trends, data, events and more.
Join 57,000+ members of the natural products community.
You May Also Like
---