5@5: Will Biden administration deliver on racial justice, nationwide minimum wage promises?
5@5: Will Biden administration deliver on racial justice, nationwide minimum wage promises?
Each day at 5 p.m. we collect the five top food and supplement headlines of the day, making it easy for you to catch up on today's most important natural products industry news.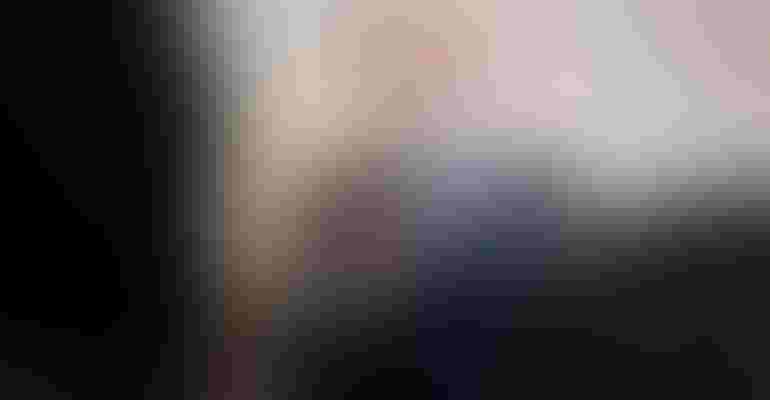 Will Biden's food and agriculture appointees live up to his promises on racial justice?
Federal agencies that have a huge impact on U.S. food and agriculture policies will be governed by more women and people of color than the Trump administration. Here, Civil Eats delves into the diverse backgrounds of Biden's picks to lead the Department of Health and Human Services, the Department of Labor, the Environmental Protection Agency, the U.S. Department of Agriculture and more. Tackling racial disparaties within the food system, reducing food insecurity and regulating pollutants and pesticides have emerged as top areas of concern across the board.
A $15 federal minimum wage would reshape the lives of working people. Can Biden deliver?
A clear way to support the nation's essential workers—who are pretty much risking their lives to keep the food system running at this point—would be to raise the federal minimum wage to $15 (it is currently $7.25 an hour). Biden pledged his support for this while campaigning, and his $1.9 trillion pandemic relief proposal would fulfill that promise. While some small business owners have said the move will result in layoffs, a minimum wage increase would disproportionately affect women, Black and Latinx workers. And the majority of experts believe that raising the federal minimum wage will have far-reaching benefits on the U.S. economy as a whole, even through a conservative lens. Get the data at Fast Company.
Kroger offers $100 to workers who get vaccinated
Kroger hopes to sway reluctant employees who haven't yet received the COVID-19 vaccination by giving them $100 for proof of inoculation. The company will also spend $50 million to give a $100 store credit and 1,000 fuel points to its hourly frontline grocery, supply chain, manufacturing, pharmacy and call-center workers. Last week the retailer was criticized for shutting down two California locations after a local ordinance that requires temporary hazard pay for grocery store employees went into effect. CBS News reports. 
Is it morally sound to eat lab-grown meat from exotic animals?
As cell-cultured meat products make the leap from science fiction to store shelves, Slate debates the ethics of eating more exotic lab-grown meat sourced from the cells of chimpanzees, tigers, bald eagles and even humans. When the animal suffering is taken out of the equation, many ethical vegans, for instance, would be comfortable consuming such products. But another argument finds that extracting cells from an animal for the purpose of producing lab-grown meat is inherently disrespectful because it still subverts the animal to human ends. However, these philosophical points of view don't take into account environmental, economic and cultural factors that will play a huge role in how lab-grown meat is received by the public.
Suppliers field growing demand for seeds from pandemic gardeners
Certain produce varieties have become nearly impossible for consumers to get their hands on as pandemic gardeners stock up on seeds. Seed suppliers say that there is no risk of a widespread seed shortage as of right now, but they are seeing five to six times more sales than prior busy seasons. This has prompted some gardeners to experiment with lesser-known varieties of popular fruits and vegetables. We'll chalk it up as a win for biodiversity! Learn more at NPR.
Subscribe and receive the latest updates on trends, data, events and more.
Join 57,000+ members of the natural products community.
You May Also Like
---