ABC names Newmark board of trustees president
ABC names Newmark board of trustees president
Thomas Newmark has been elected president, succeeding Steven Foster, who has served in the position since 2008.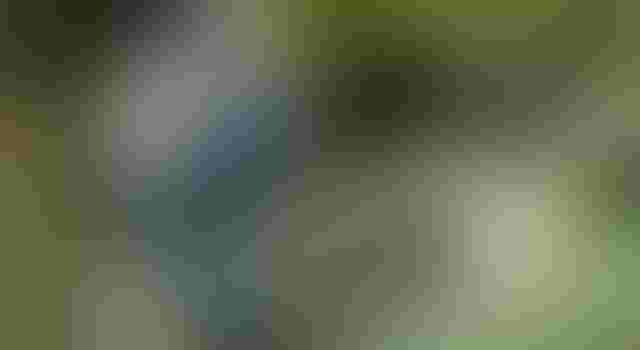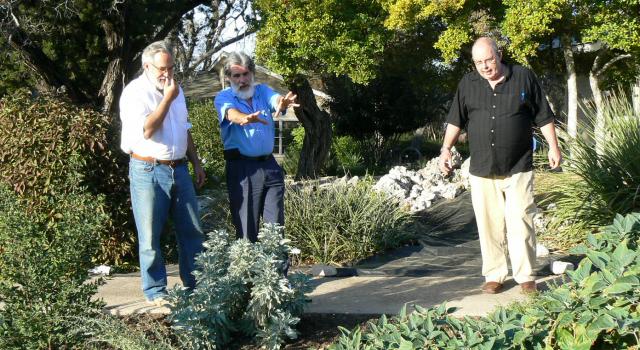 The American Botanical Council (ABC) announces that Thomas Newmark has been elected president of the ABC Board of Trustees. He succeeds author, photographer, and botanist Steven Foster, who has served in the position since 2008. The decision was made at a meeting of the Board in December 2014.

Newmark joined the ABC Board of Trustees in 2012, bringing with him a deep devotion to environmentalism, conservation, and organic herb production, along with more than a decade of experience within the regulatory environments of the natural products industry.

"We are pleased that Tom has agreed to serve ABC as its new Board president," said ABC Founder and Executive Director Mark Blumenthal. "The ABC staff and I are looking forward to working with him and his dynamic energy to help ABC continue to expand its unique nonprofit educational mission."

"Having had the honor to serve as president of the Board of Trustees since 2008, it is my delight to hand over the official ABC gavel to Tom Newmark," said Foster, adding: "Tom brings a rich blend of nonprofit and for-profit board experience to ABC along with wide-ranging leadership in international environmental policy advocacy and development."  

Newmark holds a degree in law from Washington University and was an attorney earlier in his career. He is perhaps best known for his past role at New Chapter Inc., where he helped the dietary supplement company become the first to have its entire line of vitamins certified as made with organic ingredients, and all products verified by the Non-GMO Project.

After serving as a legal consultant to his college friend and New Chapter Founder Paul Schulick, Newmark joined New Chapter as its president in 1999. In the 13 years that followed, his roles at the company included co-CEO, CEO, and chairman. With Schulick, Newmark coauthored Beyond Aspirin (Holm Press, 2000) and The Life Bridge (Herbal Free Press, 2002). 

"In my three plus decades of connection with the herbal supplement field, I can confidently say that Tom (Tommy) Newmark is a rare force of nature," said Schulick. "He is a key factor that helped catapult New Chapter to its leadership position in the field," Schulick continued, "and [he] will, I am certain, bring energy and wisdom to the leadership of the American Botanical Council. The herbal field and the planet's health have the greatest of allies in Tom Newmark."

Newmark co-owns the biodynamic organic herb farm Finca Luna Nueva in Costa Rica. He also co-founded and chaired the nonprofit Semillas Sagradas (now Sacred Seeds), an international network of 16 botanical sanctuaries that preserve traditional and medicinal plants and the knowledge surrounding their important uses. Sacred Seeds is now administered by United Plant Savers. ABC is part of the Sacred Seeds network with a foundational garden at its Austin, Texas headquarters comprising plants used by Native American, Mexican American, and European settlers throughout the Central Texas region.
Newmark is also chairman of Greenpeace Fund USA, a tax-exempt funding organ for the environmental activist group Greenpeace, and is the co-founder and chair of The Carbon Underground, a nonprofit that teaches farmers, ranchers, and corporations how to use regenerative agricultural practices to sequester carbon dioxide and possibly reverse climate change. 

"We are delighted that Tom Newmark has been appointed president of the Board of Trustees of the American Botanical Council," said Michael Balick, PhD, ABC Board of Trustees member and New York Botanical Garden vice president of botanical science. "ABC will benefit from the critical thinking, kindness, and wealth of experience Tom brings to this position," Dr. Balick continued, "including [as a] businessperson and entrepreneur, herbalist, organic farmer, nonprofit manager, author, and devoted activist for planetary health and healing. We are also deeply grateful to Steven Foster, the outgoing president, for his many contributions to this important and impactful organization."
Subscribe and receive the latest updates on trends, data, events and more.
Join 57,000+ members of the natural products community.
You May Also Like
---