Amazon online grocery sales triple in second quarter
Amazon online grocery sales triple in second quarter
COVID-19 shopper demand continues, as overall net sales increase by 40%.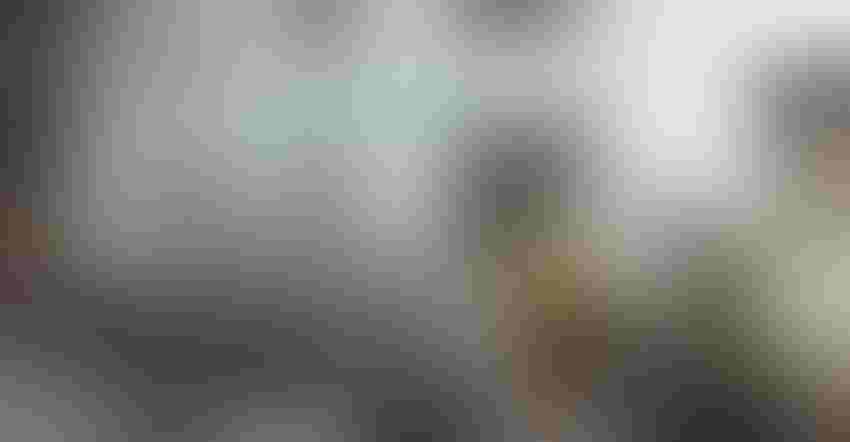 During Amazon's second quarter of 2020, the retail giant continued to see huge gains overall due the impact of COVID-19, with online grocery sales alone reaching three times last year's figures.
For the second quarter ended June 30, 2020, Amazon reported overall net income increased to $5.2 billion in the second quarter, or $10.30 per diluted share, compared with net income of $2.6 billion, or $5.22 per diluted share, in second quarter 2019. Net sales increased 40% to $88.9 billion in the second quarter, compared with $63.4 billion in second quarter 2019. Excluding the $582 million unfavorable impact from year-over-year changes in foreign exchange rates throughout the quarter, net sales increased 41% compared with second quarter 2019.
Operating income increased to $5.8 billion in the second quarter, compared with operating income of $3.1 billion in second quarter 2019.
With the higher sales due to the pandemic also came higher operating expenses for Amazon. Jeff Bezos, founder and CEO, noted in a statement, "As expected, we spent over $4 billion on incremental COVID-19-related costs in the quarter to help keep employees safe and deliver products to customers in this time of high demand—purchasing personal protective equipment, increasing cleaning of our facilities, following new safety process paths, adding new backup family care benefit, and paying a special thank you bonus of over $500 million to front-line employees and delivery partners. We've created over 175,000 new jobs since March and are in the process of bringing 125,000 of these employees into regular, full-time positions."
During a late Thursday earnings call with analysts, Brian Olsavsky, chief financial officer and senior vice president, pointed to the continuing strength of the online grocery category, which began to surge in the first quarter of 2020 during the early outbreaks of the coronavirus.
"Amazon's second quarter was another highly unusual quarter," he said. "As I mentioned on our last earnings call, we began to see a significant increase in customer demand beginning in early March, and demand remained elevated throughout Q2. Strong early demand in groceries and consumable products continued into Q2, while demand increased during the quarter in our other major product categories like hardlines and softlines.
"At the same time, we continued to focus on stepped-up employee safety, particularly in our fulfillment and logistics operations, to help ensure the safety and well-being of our employees and partners."
"We're reaching more customers with our grocery offerings," said Olsavsky. "Online grocery sales tripled year-over-year."
Amazon, which owns more than 500 Whole Foods stores, said it increased grocery delivery capacity by more than 160% and tripled grocery pickup locations during the second quarter.
Physical store sales saw revenue drop 13% to $3.8 billion during Q2. Those sales come mainly from Whole Foods, however, and exclude online orders made through Amazon's brick-and-mortar brands, such as Prime Now delivery and pickup via Whole Foods stores. That drop in revenue can be attributed to less in-store traffic overall during the pandemic.
Asked about e-commerce adoption by consumers going, Olsavsky was optimistic. "We're super encouraged by the fact that grocery delivery has picked up, and that's been accelerated versus what we thought," he said.

This piece originally appeared on Supermarket News, a New Hope Network sister website. Visit the site for more grocery trends and insights.
Subscribe and receive the latest updates on trends, data, events and more.
Join 57,000+ members of the natural products community.
You May Also Like
---