Bankruptcy court OKs sale of GNC to Harbin Pharmaceutical
Bankruptcy court OKs sale of GNC to Harbin Pharmaceutical
GNC's efforts to resolve objections outside the courtroom streamlined the Chapter 11 process, earns judge's praise.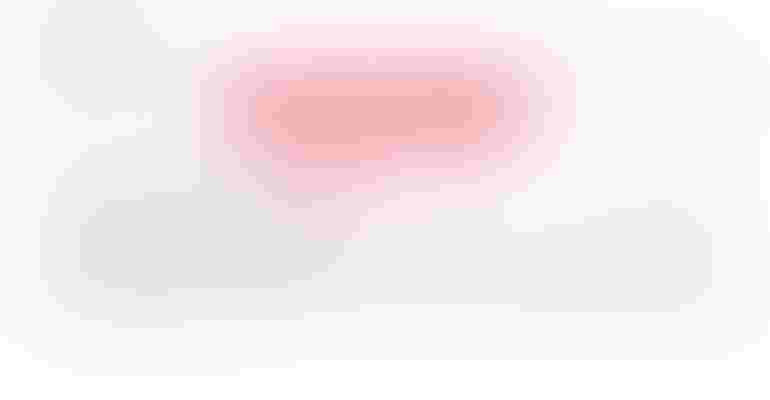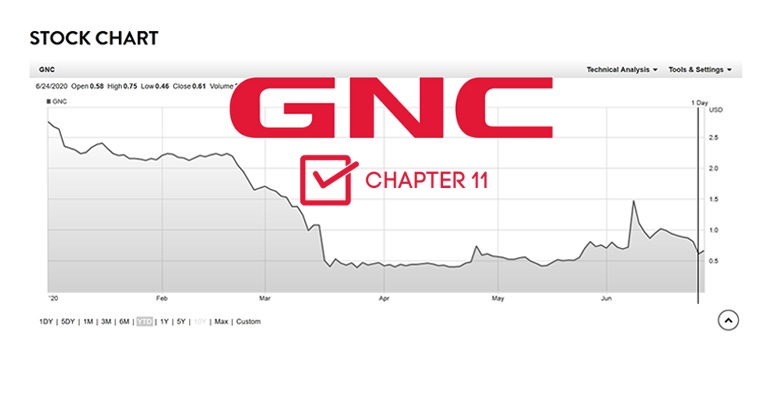 GNC Holdings Inc. can sell its assets to Harbin Pharmaceutical, the Chinese company that owned 40% of its stock, Bankruptcy Court Judge Karen Owens ruled Thursday.
Throughout the Chapter 11 proceedings, filed on June 23, GNC and its attorneys worked with unsecured creditors, landlords and other parties to resolve objections before the conflicts landed in court—actions that reduced the number of needed hearings and sped up the case.
"It's very clear to me that all the parties have worked extremely hard to get to today's hearing on an uncontested basis, and to agree on a path forward to bring these cases to an efficient and a timely close," Owens said before ruling on the sale.
"I was a little skeptical that we would be here today, just two months into the case, on an uncontested sale and plunging toward an uncontested plan. It's a testament to your professionalism and your abilities. I'm pleased with the efforts and am more than happy to approve the sale."
Harbin will pay about $770 million, including $550 million cash, for the global health and wellness company.
GNC and Harbin must close the sale by Oct. 30 or GNC would likely be forced to return to court to continue working on a reorganization plan or to convert the case to Chapter 7, which would likely result in liquidating the company's assets.
"We are very excited about this transaction. Harbin is a long-time, trusted partner of GNC, and we're confident this partnership will help drive GNC's evolution into a true, global, omnichannel brand," Caroline A. Reckler, an attorney representing GNC Holdings Inc., said on behalf of her clients.
"GNC will achieve this by expanding its international presence; continuing to invest in the GNC brand and innovative product development; and doubling down on its digital growth strategy. Harbin will play a key role in pushing these initiatives forward."
Last-minute moves allowed sale's approval
A committee of unsecured investors and dozens of landlords, working together and independently, objected to the sale, but after a two-hour delay Thursday morning, all parties virtually showed up in court with working settlements.
The committee of unsecured creditors objected to the sale in large part because they believed GNC's lenders and secured creditors would snatch up nearly all the sale proceeds. In a recent objection, the committee questioned GNC's efforts to market the company before it filed for Chapter 11 protection. More marketing could have resulted in more bidders and a higher sale price, the committee argued.
Reckler detailed for the court the efforts that GNC executives took to find other buyers or bidders. With the assistance of independent investment banking firm Evercore, GNC started meeting in the third quarter of 2019 with potential investors to refinance its debt. Evercore helped GNC look for options with Asian lenders, while Evercore contacted 12 potential buyers who might consider bidding for GNC's assets.
"The Debtors did not receive any actionable proposals from either the refinancing or the strategic marketing process," wrote Gregory Berube, a senior managing director at Evercore Group, in a declaration filed with the court.
After GNC filed for Chapter 11 protection, Evercore representatives communicated with more than 150 potential buyers, both in and out of the United States. Despite efforts to ease the burden of completing due diligence before bidding on GNC, 15 companies committed to non-disclosure agreements to begin that process, Berube wrote. None of them submitted bids before the Sept. 11 deadline.
"The market has spoken and Harbin bid is the highest, best and only bid received for the purchase of the debtors' assets," Reckler told the court.
To resolve the concerns of both the committee of unsecured creditors and an ad hoc group of convertible note holders, and to ensure their support of the sale to Harbin, a settlement has been worked out but not yet filed with the court. The settlement includes these provisions if Harbin's purchase of GNC closes on time:  
The committee of unsecured creditors will receive $4.5 million cash, which the committee members will distribute among themselves.

The committee of unsecured creditors and either GNC or its lenders will pay $1 million to the advisors to the ad hoc group of convertible note holders.

Unsecured creditors will receive a $15 million junior convertible note—an increase from $10 million—that would be valued at $2.45 billion of equity in eight years. Convertible notes are paid after senior debts but before stock is.

Unsecured creditors will receive an additional $5 million junior non-convertible note.

The "death trap" in the Stalking Horse Agreement— a clause designating that junior convertible notes would be paid only to unsecured creditors who did not object to the sale or restructuring plan—will be removed from the Stalking Horse Agreement.
To satisfy the bigger landlords, such as mall owners who have several GNC locations on their properties, GNC agreed to prove its franchisees are qualified to assume the leases that GNC has overseen. This will only apply to the leases that Harbin doesn't assume.
The landlords and GNC Holdings Inc. also reached agreement on whether GNC or the franchisees will pay certain fees and expenses, depending in some cases on when the costs were incurred.
Harbin has formed a private company in the United States, GNC Holdings LLC, that will assume the leases of at least 1,400 retail locations when the sale closes. An online list of stores that are closing was last updated on Sept. 1.
Subscribe and receive the latest updates on trends, data, events and more.
Join 57,000+ members of the natural products community.
You May Also Like
---