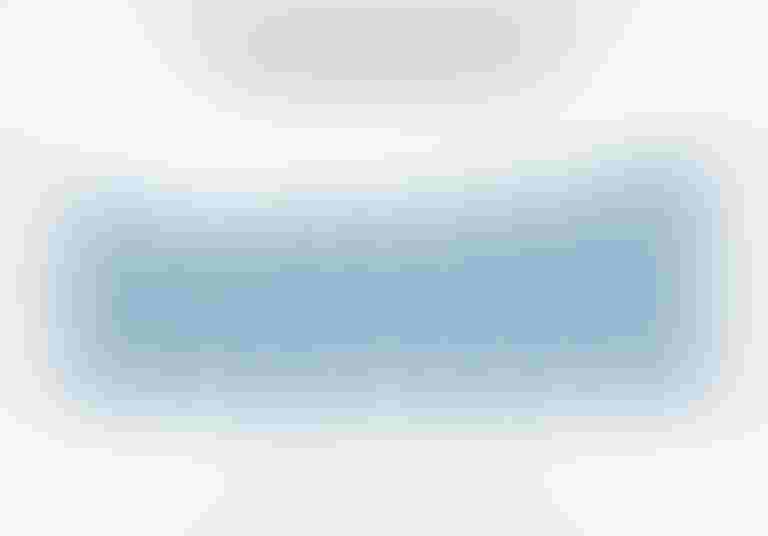 On the U.S. dietary supplement scene, few issues have caused more consternation, exasperation and frustration over the past few decades than the new dietary ingredient notification filing process. From the Food & Drug Administration's ambiguity about what an NDI submission should convey to the agency's lack of compliance enforcement to that dog of a draft guidance issued in 2011, there has been plenty for industry to grumble about and, many say, not enough to cheer.
As a result, rather than complying with the law, some irritated ingredient suppliers throw their hands up and say, "Why bother to file an NDI when two-thirds of submissions fail anyway?" Meanwhile, experienced attorneys ask, "Why would I advise my clients to sink thousands of dollars and valuable time into something that nobody cares about?" And manufacturers that do play by the rules watch rival companies coax knockoff ingredients to market without having filed their own NDI notices.
This all sounds like a grim, if not chaotic, state of affairs. And it truly would be, if these types of attitudes, actions and reactions were to persist and become status quo. We'd likely wind up with an industry that's even more discouraged, divided and derelict than our vocal opponents have long claimed us to be.
But the good news is many industry players are sick of the griping. They're tired of fighting FDA. They're over watching companies work against one another instead of advancing common interests. They know it's unwise to rebel against a flawed system—and that the best way to forward the industry is to comply. This isn't to say that they like, or even agree with, the NDI process or will stop making noise until its many kinks get worked out.
It's time to take another look at the NDI filing process based on what we know today, not how it looked years ago. Maybe some of the long-held criticisms have lost some validity. Maybe the industry has become sophisticated enough to handle today's higher barriers of market entry. Maybe the industry can even make this system, warts and all, work in its favor.
Criticism #1: I'm bound to fail
One of the most bandied-about factoids in NDI conversations is the supposed two thirds failure rate of notification submissions. This definitely discourages some companies from complying. But it turns out this figure may be overblown.
In 2004, Michael McGuffin, president of the American Herbal Products Association (AHPA), co-wrote a 10-year review of the NDI process, published in Food & Drug Law Journal. "We put out this storyline of the two-thirds failure rate, but we ought to recalculate it," he says. "There have been some really terrible submissions that we shouldn't even count." Among those, McGuffin cites filings for ingredients that could never be NDIs—prime example: baking soda—and others with vague descriptions or shoddy science.
"Many failed submissions are missing very basic information," says Marc Ullman, partner at Ullman, Shapiro & Ullman in New York City. "Some don't explain what the company is making, how it's manufactured, or why 100% of the rats died during testing. Those types of submissions will always fail."
McGuffin suggests a more accurate way to calculate the results. "If we break submissions into two groups—those that were properly prepared and submitted and those that were not—and evaluate from there, there's a pretty good success rate among excellent submissions. Also, some ingredients take three tries. In 2004, we calculated that as a two-thirds failure rate. But it's more accurate to count an ingredient only once, not once for every submission."
Criticism #2: It's too tough
Even if the pass-fail statistics do look sunnier, the fact remains that, to successfully file an NDI, a company has to present a rock solid submission. And for years, naysayers have called this a next-to-impossible task. They say it's unclear what kind of data FDA wants or what it considers safe. Such claims could carry water, but that makes filing a no-objection NDI difficult—not impossible. It can be done if done correctly. The proof is in the many companies that have one or more NDIs in their file folders.
But because the process is so arduous— gathering adequate safety data, proving your ingredient is safe, articulating exactly what you're bringing to market—it's foolish for manufacturers to go at it alone or unprepared, says Ullman. The companies that do usually misfire. "You have to put together an NDI-focused team," he says. "Definitely work with counsel. Do a significant amount of testing. Have an independent toxicologist review your data to determine whether you've met your burden." Covering all these bases won't guarantee success—at least on your first stab—but it makes a no-objection filing much more likely, Ullman says.
Here's another huge upside to a tough-to penetrate
system—it cuts out the riffraff.
"The harder it is for new ingredients to get approved, the slower things come to market," says Scott Steil, president of Nutra Bridge, which handles sales and marketing for Humanetics' 7-Keto ingredient. "It helps weed out bad companies and those that try shortcuts. Only companies that are serious enough to go through the rigors will actually get there." Duffy MacKay at the Council for Responsible Nutrition (CRN) also thinks the difficult process has perks. "People who say the NDI process is ridiculously tough are those who are used to a lower barrier of entry," he says. "But this isn't the 1980s. Times have changed. You can't just mix up stuff in a bathtub. You need science. You have no business entering into interstate commerce if you don't know enough about what you're making."
Criticism #3: I don't know how
Cheaters and bottom feeders aside, even many well-intentioned companies are put off by FDA's open-ended definitions and fuzzy guidance, and feel stymied by the NDI process before they even begin. That's understandable, but no longer an excuse, say industry leaders, because there are now ample resources available to assist companies. CRN and other industry organizations offer ongoing guidance. MacKay says FDA holds pre-NDI meetings to help answer questions before filers begin. There are several knowledgeable outside firms you can work with. And AHPA, in conjunction with New Hope Natural Media's NPI Center, maintains the NPI Database, a comprehensive, up-to-date, searchable listing of the 700-plus filings, including original notifications, resubmissions and FDA responses. "We are very motivated to keep up this database," McGuffin says. "Unless you're a lawyer, this is the only complete listing available to the industry. It lets companies see how past filings have gone and get a better sense of what's required."
Criticism #4: FDA doesn't enforce
Nobody will argue this point. FDA thus far has been lackluster, even absent, in most aspects of enforcement. As a result, some companies choose not to file because nobody makes them, while others find loopholes or claim their products are old dietary ingredients.
Others yet come to market with me-too ingredients that they claim are the same as competitors' NDI-filed offerings—but are they really? Nobody's knocking down their doors to check. "Companies clearly do this because they don't want to spend the money to file," says attorney Patrick Noonan, who filed the first-ever NDI for stevia in 1995. "They're saying, 'Thank you for filing. Now I'll just ride along on your back.'" This issue has taken center stage recently, as Mitsubishi Gas & Chemical, maker of BioPQQ, has lambasted Nascent for marketing its own synthetic version of pyrroloquinoline quinine without filing a separate NDI.
But the PQQ dustup has also raised another valid question: Should every single company have to file a separate NDI, or is that not necessary if it's the same thing? Depends on the type of ingredient, says MacKay. "When it comes to basic botanicals and other low-tech ingredients that are just 'nature's toolbox,' it's a giant gray area whether it's required," he says. "But with sophisticated, unique bioactives? Yes. We want safety data every time and want them notified to FDA." Here again, with FDA often MIA to clarify or enforce, it's left to industry to self-regulate.
But that, surprisingly, has in turn revealed somewhat of a silver lining: As more companies make noise about their NDI filings—or even their decisions not file—it raises the conversation to a higher, inescapable level. And the more companies that file, the more it becomes the norm, giving compliers more leverage to call out other outfits that either don't file or skirt the issue. With no FDA to enforce, "We're relying on those companies being knocked off to speak out," Ullman says. "Not only as someone who's involved in industry, but also as a customer, it's nice to know companies are taking the moral high ground and enforcing the rules when the government doesn't want to," says Kevin Duff y, sales and marketing analyst for BioPQQ.
Wes Siegner Jr., of Hyman, Phelps & McNamara, believes enough situations like Mitsubishi's could shift market demand in favor of NDIs. "It will be interesting how these cases— where companies are basically taking on other companies and arguing the FDA's side of things—end up impacting the industry."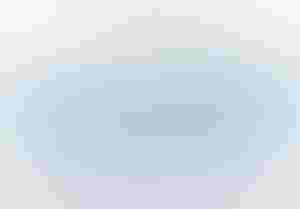 Cases in point
Industry trade associations and attorneys can preach all day long about the importance of complying with the NDI rules. But the real testament to the process being workable is the cadre of companies that have endured it.
Cyanotech, which filed two NDI notifications for natural astaxanthin derived from Haematococcus microalgae, had fairly breezy experiences. The first NDI, filed in 1999, was for a dose of 2 mg astaxanthin per softgel. "Cyanotech prepared this NDI internally, and FDA had only minor questions that we easily answered to the agency's satisfaction," says Gerry Cysewski, chief science officer. When the company filed a second NDI in 2011, for a 12 mg dose, "We worked with an outside firm, GRAS Associates, because we were short on technical personnel at the time and under a time constraint due to a planned product launch," Cysewski says. "GRAS Associates was very cost effective, knowledgeable and professional, and again FDA had only minor comments. Both times we found the NDI process to be very straightforward."
Embria Health Sciencesalso had a favorable experience filing an NDI for immunity ingredient EpiCor in 2006. "Embria's NDI experience was overall positive, but there were hiccups along the way," says Kevin Boot, legal and regulatory counsel. "There's definitely an art to presenting all the required information in a way that aids FDA's review and ensures the ingredient can be used in a wide variety of products. Embria's considerable time and money investments to establish the safety of EpiCor were key reasons why FDA provided a favorable response."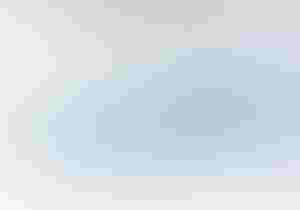 Steil describes Humanetics' experiences with two 7-Keto filings as "painless," although he admits the company had originally planned to launch the ingredient as a drug, so it had its scientific and legal ducks in row. "Our experience was good, but we had the underlying platform that all companies must have—rock-solid safety data," Steil says. "We also worked with GNC and Perrigo, two behemoths who fully understood the process. Great partners and great data made our experiences seamless."
Aker BioMarinewent the NDI route with Superba Krill oil in 2011 to get ahead of what it thought would be an "avalanche of filings," says Todd Norton, vice president of business development. "Because there was so much uncertainty within the industry at that time regarding what the final regulatory landscape would look like, we decided to file. We enlisted an outside consulting firm. It took us several months to compile the necessary documentation, and then we waited the mandatory review period. In the end, FDA had no questions or concerns."
Okay, that's all well and good, but are these companies happy they filed? Even if the experience was positive, was it worth all the time, money and resources? Especially, such as in Mitsubishi's case, if they're forced to compete against others that they feel aren't playing fair? The answer from all companies we spoke with was a resounding "yes."
"The primary benefit of filing for EpiCor is that our customers and general consumers view Embria as a responsible company," Boot says. "Supplement manufacturers understand that our commitment to the NDI process is another example of why EpiCor is a trusted immune ingredient."
For Humanetics, which predominantly markets 7-Keto in the sometimes-sketchy weight-management sector, the benefit of having NDIs has been "monstrous" and "unquantifiable," according to Steil. "Our NDIs are one of our core value propositions," he says. "Companies ask about the regulatory status of your ingredients, and when you show them two successful NDIs, they believe you'll be around long-term. They have allowed us to build business instead of crumbling, like companies often do in the weight management category."
Mitsubishi, too, stands loud and proud behind its NDIs, and uses it as leverage when marketing BioPQQ. Playing fair has definitely resulted in commercial success, says Duffy, as BioPQQ is found in products from Life Extension, Doctor's Best, Jarrow, Twinlab, and other reputable supplement brands. "Companies that use BioPQQ over another PQQ really embrace that we have the scientific background and safety data," Duffy says. "If NDIs aren't being enforced, then it's really up to supplement companies' ethical standards. They should always ask ingredient suppliers to present data and regulatory info."
Beyond bringing a key value proposition to individual brands, complying companies agree that following the rules and working with FDA will only behoove the entire industry in the long run. "One of the biggest challenges we face is all of the people out there saying supplements are not regulated, which is simply not true," Steil says. "This isn't rocket science. You might not like the law or procedures we're supposed to follow, but if we follow them, the idea that supplements aren't regulated doesn't hold water."
And since the industry now speaks to a much broader audience than even 10 years ago, compliance is of optimum importance. "It's ridiculous to stick our head in the sand," MacKay says. "Our industry changed. Now we reach mainstream America. There are way more companies involved. We have illegal products trying to masquerade as supplements. We must maintain credibility in order to survive. Any industry that wants to be successful needs to comply with the law."
Subscribe and receive the latest updates on trends, data, events and more.
Join 57,000+ members of the natural products community.
You May Also Like
---