Hain Celestial CEO: 'Virtually every brand is now profitable'
Hain Celestial CEO: 'Virtually every brand is now profitable'
Shedding unprofitable brands, offering innovative products that consumers want has increased margins just 18 months in to three-year plan.
As Hain Celestial's three-year plan to improve its financial state progresses, the company is innovating some packaging and products to attract new consumers and retain current ones.
CEO Mark Schiller on Tuesday presented an update on the health and wellness food company's status during the Barclays Global Consumer Staples Conference, which of course was conducted online.
"Consumers are more concerned than ever about health and wellness. People are actively trying to stay healthy and avoid getting sick. As a result, consumers are eating even healthier," Schiller said. "That bodes very well for Hain, because we are a health food company."
On Investor Day in February 2019, Schiller outlined a three-year plan to streamline Hain Celestial, restore its profitability and, as he puts it, "move from a holding company to an operating company." Fiscal year 2020 ended on June 30 with net income of $25.6 million, compared with a net loss of $53.4 million in fiscal 2019, the company said. Adjusted net income was $87.1 million, up from $62.1 million a year ago.
Schiller categorized the company's brands as "get bigger"—best-selling brands that could sell more; "get better"—brands being managed for higher profits; and brands the company needed to divest. During the past 18 months, Hain sold or shut down 16 brands and eliminated more than 500 SKUs. Those brands generated $800 million in annual sales but only $30 million in EBITDA, he said.
On Investor Day, the 29 "get better" brands accounted for 50% of sales but only 2% of the company's adjusted EBITDA profit. Now, the 16 "get better" brands make up 9% of Hain's adjusted EBITDA margin.
"Virtually every brand is now profitable," Schiller said Wednesday.
While Hain benefited from the COVID-19-related shopping surge in March and April, its new strategies were showing positive results in January and February, he said.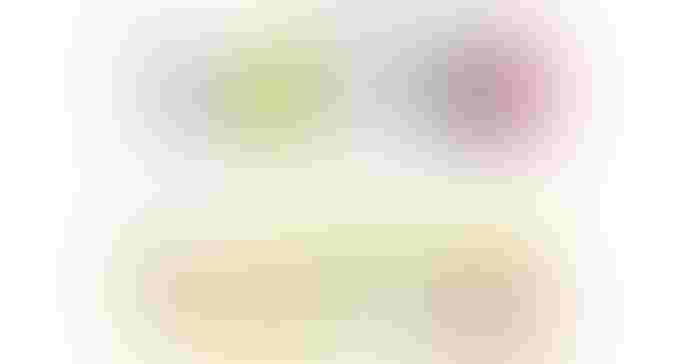 'Get bigger' changes paying off
"Armed with consumer insights, we've been improving packaging to better communicate our brand benefits and create a brand block that really pops off the shelf," Schiller said. For example, the Alba line of personal care products was packaged in a rainbow of different colors. Even the color of the brand's name varied by product. Going forward, Alba products will be in bright yellow bottles, with white labels that feature "Alba Botanicals" in bright green.
The company also learned that fewer consumers want to purchase large packages.
"In many cases, we found that our opening price points were too high and have introduced smaller sizes to attract new users and smaller households, which make up almost two-thirds of households in America," Schiller said.
In addition, Hain has increased its marketing budget for the "get bigger" brands and focused its messaging.
"On Celestial Seasonings tea, we focused on how tea can help keep you healthy and de-stress you," Schiller said.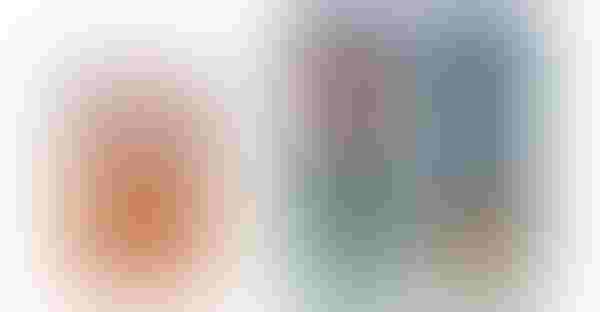 Innovative products meet consumers' needs
"We spent the first 12 months of the transformation building a robust pipeline of new products that are focusing on unmet consumer needs and are incremental to both the brand and the category," the CEO told investors.
Hain's snacks, yogurt and tea products are consistently growing and gaining market share, Schiller said.
Due to the success of Sensible Portions Veggie Straws' new screaming hot flavor—a growing trend in snack foods—Hain is introducing hot and spicy versions of  other snacks, including Terra Chips. The Greek Gods yogurt will have a new pumpkin spice flavor, another trend that consumers gobble up every fall.
Under the Celestial Seasonings banner, the TeaWell line of wellness teas is expanding to support specific health concerns such as sleep, gut health and mood. Celestial Seasonings offer more black and green teas to support energy and probiotics, as well. Introduced in October, TeaWell has repeat sales rates that are 30% above the category average, Schiller said.
"These products are likely to succeed because they have strong velocities and are helping customers grow their categories. So we're confident that, over time, we'll earn solid retail distribution," he said, noting that the pandemic has caused some retailers to delay any product resets.
Transformation goals met or within reach
"At the halfway point of the transformation, we've made huge progress and, in many cases, are already at or close to our three-year target," Schiller said.
"In sales, we are growing top-line in North America in line with the top end of the three-year algorithm. [In] international—while we're still a bit short of the three-year target—without the covid-impacted, food-service-oriented fruit business, sales would have grown 7%, which is well ahead of the three-year target. And the company growth would have been 4% without fruit, well within our Investor Day guidance."
Schiller also announced that the company is putting that European fruit business on the market.
In North America, margins in fiscal 2020 were within 200 bps of the Investor Day target; the second half of fiscal 2020, which ended in June, reached the high end of the target, he said.
"So not only are we on track to deliver the F22 targets, but in several places we're already there and working to stretch beyond our initial expectations," Schiller said.
Subscribe and receive the latest updates on trends, data, events and more.
Join 57,000+ members of the natural products community.
You May Also Like
---