Hemp CBD scorecard draws controversy
Hemp CBD scorecard draws controversy
Center for Food Safety is pushing for hemp organics, testing and transparency. Not everyone thinks they went about it the best way.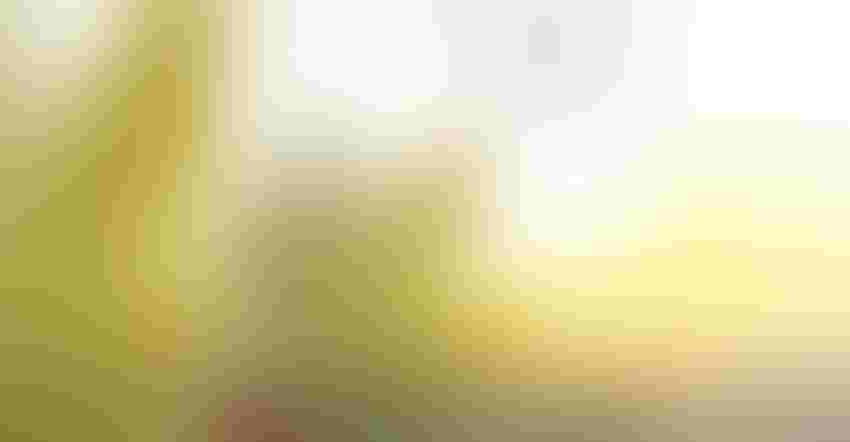 The controversial "Hemp CBD scorecard" unveiled at Natural Products Expo East to the dismay of brands caught off guard by aggressive accusations can't be considered without looking at the history of hemp in its modern reincarnation for American agriculture.
Hemp is the latest and, some would say, perhaps the last American commodity crop to grace the fields of farmers from coast to coast. In 2016, only 9,000 acres were grown. By 2019, nearly half a million acres were planted, with some 250,000 acres of hemp harvested, according to Vote Hemp.
Amid this rapid expansion the U.S. Department of Agriculture has promised that, by planting season 2020, it will unveil official guidelines for growing the plant. The EPA in August 2019 announced it is seeking public input on 10 pesticide application options for hemp.
Against this regulatory backdrop, the pioneers of the hemp industry—who also represent the core shoppers that supported hemp through thick and thin, from even before the famous 2004 DEA ruling that legalized hemp for nutrition—are adherents to the natural products lifestyle. From an agricultural perspective, this means organic and even nouveau regenerative ag practices. These are the people who shop, plant and produce in opposition to the post-WWII Big Ag paradigm that features petrochemical pesticides and herbicides sprayed all over mono-cultured fields of GMO crops.
That's the backdrop of today's battle between activists, NGOs, government officials, farmers and consumers who are all seeking to define how hemp should start and flourish in America. Will it be organic and regenerative? Or will it be synthetic and GMO?
Into this frothy debate enters the Center for Food Safety, a self-proclaimed government watchdog group that routinely files lawsuits against the USDA for its genetic engineering promotions, against the EPA for its pesticide approvals, and against the FDA for its GMO salmon considerations.
The group unveiled its Hemp CBD Scorecard in September at Expo East to evaluate hemp CBD producers on their "production and processing methods, testing protocols, and transparency to consumers."
From a practical perspective, the Center for Food Safety is promoting organic and regenerative growing practices, pushing hemp CBD companies to test their products, and demanding companies provide those test results on their websites so consumers can see for themselves that certain benchmarks of quality are being met.
The group selected 40 leading hemp CBD companies to assess. 
Of them, only four received an A, while 10 received F's.
"We were surprised to find so many CBD companies failing to meet basic requirements to ensure their products are safe for people and the environment," said Rebecca Spector, the west coast director at the Center for Food Safety and lead author of the report. "It's crucial that these companies test for pesticides including glyphosate, heavy metals and other contaminants. Companies should support their claims by posting test results from independent labs on their websites and seeking independent certifications to ensure quality of their products."
That all sounds laudable, and Spector said the response she received at Expo East was "overwhelmingly positive" and that people told her they "appreciate the criteria."
Other attendees, however, offered a very different response.
Controversy erupts
Many of the companies graded agree with the overarching sentiments behind the report but have taken issue with the criteria and tactics the Center for Food Safety used in grading.
Case in point: Barlean's.
 Barlean's is a longstanding, respected supplements company, well-known for its quality nutritional oils. Barlean's was among the first to roll out a hemp CBD product that was certified USDA organic, by third-party certifier QAI, which also means that while they use ethanol extraction (which the Center for Food Safety opposes because ethanol is usually derived from GMO corn), the ethanol Barlean's uses is actually from organic sugar cane and not GMO corn. The Barlean's hemp CBD is certified non-GMO.
Barlean's was also in the first batch of 13 hemp CBD companies to be certified by the U.S. Hemp Authority—an organization that sets quality standards and validates these with companies through a rigorous process via third-party certifying agencies. And Barlean's has a lot number on every bottle that consumers can input on the Barlean's website to get information on that specific bottle—a certificate of analysis on that specific bottle and 8-10 pages of other testing information.
So Barlean's seems to ring the bell on the big three things the Center for Food Safety was looking for—organic, testing, transparency.
And yet, Barlean's received an F on the Center for Food Safety scorecard.
That disconnect represents the rift among many leading hemp CBD companies that have taken issue with the way the Center for Food Safety conducted its scorecard.
"I like the goals of the Center for Food Safety," said Brandon Beatty, founder and CEO of Bluebird Botanicals, which was the first hemp CBD brand to receive a glyphosate-free seal. The company also has batch testing results available on its website. It is working with its supply chain that will enable it to launch two SKUs of organic, but Beatty says the organic supply just has not been there at scale yet. The company received a C on the report card.
"I like the ideas," said Beatty, "of generally wanting companies to be non-GMO, be organic, be glyphosate-free. I think those are good goals. But the way they went about it was haphazard, a misrepresentation of safety, and without any verification it's all about nothing."
Complaint 1: Response
Beatty said Bluebird did not respond to the survey inquiry. Companies that did not respond were docked a full letter grade of 10 points in the survey.
"The Center for Food Safety policy director told me that if a company did not respond they got a low grade," said Ola Lessard, the Barlean's vice president of consumer marketing and communications. "That's not what this was supposed to be about. We make 100 different products, our 800 number is on all of them. It's not hard to find a person to talk to at Barlean's if you make an effort."
The rule of thumb among junk-mail purveyors is that it takes seven mailings for an average consumer to respond. The Center for Food Safety said they emailed and called companies twice. Rather than just move on, or even move on from that company in its judging (there are, after all, estimated to be more than 1,000 brands on the market), the scorecard docked a company a letter grade.
"To ding for not responding is irresponsible," said Marielle Weintraub, president of the U.S. Hemp Authority.
Spector said the organization thought a 10-point deduction for lack of response was "completely reasonable."
Complaint 2: Testing
Another complaint was around product testing. The responsible hemp CBD industry advocates testing biomass at every stage of the value chain, from the proper selection of seed genetics to the harvested biomass to the extracted oil and distilled oil to blended finished products.
The first thing that needs testing is to ensure the hemp contains lower than 0.3% THC.
"Below 0.3% THC takes it out of the Controlled Substances Act," said attorney Justin Prochnow, with the GreenbergTraurig law firm. "The farm bill took the DEA out of the equation if you abided by the farm bill. That says THC content that's 0.3% or less by dry weight is industrial hemp and exempt from the Controlled Substances Act. So that was a big deal."
Certificates of analysis list test results for potency, cannabinoid and terpene levels, as well as the purity of the hemp—pesticides, heavy metals, residual solvents, microbiologicals and the like.
Bluebird Botanicals lists certificates of analysis results on its website for each and every batch it produces. Green Gorilla, which received an A on the scorecard, lists one representative Certificate of Analysis for some of its SKUs. Barlean's does not list either past results nor samples on its website, but instead provides real time test results specific to that particular bottle.
"Our goal is that you know the bottle you are holding in your hand, that specific bottle, gets a specific test," said Lessard. "How does someone who doesn't offer any batch-specific information get an A but a company that has bottle-specific information gets an F? It doesn't add up to me."
Some might call bottle-specific information radical transparency. In the determination of the Center for Food Safety, however, that's "inadequate" because the organization determined that it's important to have information on a website available on a home computer in advance and too inconvenient to have information available on a phone for a specific product in hand at the store.
"Consumers want to do research at home before they go to the store," said Spector. "We think that's the high standard for transparency—to have test results online for everything—pesticides, heavy metals—so consumers can pull that up prior to going to the store."
Complaint 3: Third-party validation
For companies to receive the USDA organic certification, companies have to amass reams of paperwork validating their farming and production practices. Third-party certifiers validate these claims.
With the U.S. Hemp Authority seal, independent auditors go over the application form, which comes in at nearly 100 pages. It requires an audit of a manufacturer's facility, test results and methods, and other objective measures of quality.
"The U.S. Hemp Authority," said Beatty, "ensures the supply chain is made from legal hemp as far as the Controlled Substances Act is concerned and isn't grown from marijuana. And also proves that it's produced in a safe manner according to GMPs."
"The U.S. Hemp Authority agrees strongly with the Center for Food Safety that hemp CBD products must be held to the highest safety standards by applying rigorous scrutiny to every product on the market. It's essential to promoting a responsible industry," said Weintraub. "The best way to promote high safety standards is through independent verification of products and product labeling. That ensures that the companies actually are complying with our high standards and best practices. We simply do not believe that self-reporting surveys are the optimal approach."
Americans for Safe Access is another advocacy group. Through its Patient Focused Certification, the group offers a compliance program including a documentation review, on-site assessment, employee interviews and training. The group developed its standards with the American Herbal Products Association and the American Herbal Pharmacopoeia monographs. And the group is undergoing ISO accreditation to validate its process.
"We cover all aspects of cannabis hemp cultivation and processing," said Heather Despres, director of the Patient Focused Certification for Americans for Safe Access. "People are like, 'Who says you are doing it the right way?' To answer that question, we are getting our ISO-17065 standard. We are doing it the right way."
CV Sciences, makers of the PlusCBD Oil brand, also took issue with aspects of the scorecard. While the company tests for glyphosate, they do not market that angle over concerns that if they state their product is glyphosate "free," it could open the company up to a lawsuit if any glyphosate is found in their products, as could happen from pollen drift or other accidental contamination at even infinitesimally small levels.
"I get advocacy and activism," said Duffy MacKay, senior vice president of scientific and regulatory affairs at CV Sciences and previously a 10-year veteran at the Council for Responsible Nutrition. "But let's not put lipstick on a pig and call this a third-party standard. If I read all the scorecard criteria correctly, you can't put Barlean's as an F. They have organic certification. They are certified by the U.S. Hemp Authority. They're testing their stuff. Yeah, I don't know."
He said CV Sciences, which received a C on the scorecard, has been validated by ConsumerLab, the U.S. Hemp Authority and Eurofins audits.
"At some point," said MacKay, "you have to focus on your business."
HempFusion is another pioneer of the hemp CBD space, but also failed to answer the Center for Food Safety's survey and received an F. President Jason Mitchell believes that's because of the capricious manner in which the testing was done.
"The principles of the Center for Food Safety are fine," he said. "I disagree with their execution. We're radically transparent but maybe not in a manner they like."
HempFusion grows 1,000 acres of organic hemp in Croatia, but has not gone through the process of getting that imported hemp re-certified organic by the USDA. Mitchell said HempFusion was one of the first 13 U.S. Hemp Authority certified.
"You are validated that you are doing things correctly," he said. "The Center for Food Safety judged based only on what was available in the public domain in a way they wanted it. It's a lopsided, agenda-driven scorecard. They were all about transparency but they don't even have scoring on their website with how they came up with their scores of the companies."
How to rate right
Glyphosate testing is very new to the game. Even certified organic for hemp is new—and in the case of Montana, which was the top-growing hemp state last year, according to Vote Hemp, the state is not allowing organic certification yet. The supply chain in 2018 was not robust enough to deliver organic hemp at scale, according to Bluebird's Beatty. But 2019 is by all accounts set to be a banner year. It remains to be seen how much of the quarter-million acres of hemp grown are grown to be certified USDA organic.
QR codes on labels can show consumers the product's certificate of analysis, the expiration date, the concentration of CBD being sold, the ingredients used and their influence on health. QR codes are mandated by law in the states of Indiana, Oregon and Utah. They were considered invalid by the Center for Food Safety under the belief that consumers deserve information (even if generic) at home in front of their computers instead of at the store on their phone (even if specific to that bottle).
"If their true goal is transparency and moving the industry forward on transparency and quality," said Lessard, "now that you know there are significant flaws with the scorecard, they should stop putting it out and have a good-faith effort."
A consortium of 11 hemp CBD companies mailed the Center for Food Safety a response with concerns about the scorecard's criteria around production, processing, testing and transparency. (The full letter can be seen here.) It included a call to action around updating the scorecard to reflect the companies' varied concerns.
 "Until these steps are taken," said a statement from CV Sciences, "the Hemp CBD Scorecard should be ignored and consumers should look to objective certifications and third-party labs like ConsumerLab.com and the U.S. Hemp Authority."
The future of agriculture
At the end of the day, the Center for Food Safety scorecard is a well-meaning attempt to bring quality and clarity to the budding hemp CBD industry. Even if its effort provoked serious questioning, the intent is laudable to make hemp into an commodity crop that can turn around American agricultural practices.
On that point, there is agreement all the way around.
"Now is the time," said Gwendolyn Wyard, vice president of regulatory and technical affairs at the Organic Trade Association, "for farmers and processors to seize the moment and take steps so that we can avoid hemp becoming yet another exploited commodity that is not grown sustainably. There is no need for hemp to be grown with chemical pesticides and fertilizers. Organic agriculture and innovation has all the tools needed to produce a thriving hemp crop and associated processed hemp products that are better for the planet and what consumers want."
"The use of pesticides and genetic modification are kind of destroying crops and human health," said Mitchell from HempFusion. "We've gone so far out of bounds that radical activists like this are trying to get it back in order. We should grow with as few pesticides as possible and still have a viable crop."
"Hemp is the best thing to happen to American family farmers in a long time," said Lessard from Barlean's. "There are so many less chemicals. All of this stuff people are spraying on crops is really bad for our farmers."
"Agriculture is our biggest hope for solving climate change if we do it right," said Spector from the Center for Food Safety. "And so many farmers are doing it right and are models for doing it right with commodity crops. We have this unique opportunity with hemp to start out growing it without petrochemical fertilizers and pesticides. That's going to take a lot of conscious thought into farming it sustainably. We know it can be done. A lot of hemp farmers are doing it already."
Subscribe and receive the latest updates on trends, data, events and more.
Join 57,000+ members of the natural products community.
You May Also Like
---