IdeaXchange: What election issues could affect the natural products industry?
IdeaXchange: What election issues could affect the natural products industry?
Whether it's the still-unapproved Farm Bill, tariffs on Chinese imports or the role of the U.S. Department of Agriculture, results of the midterm election could have considerable effect on the natural products industry.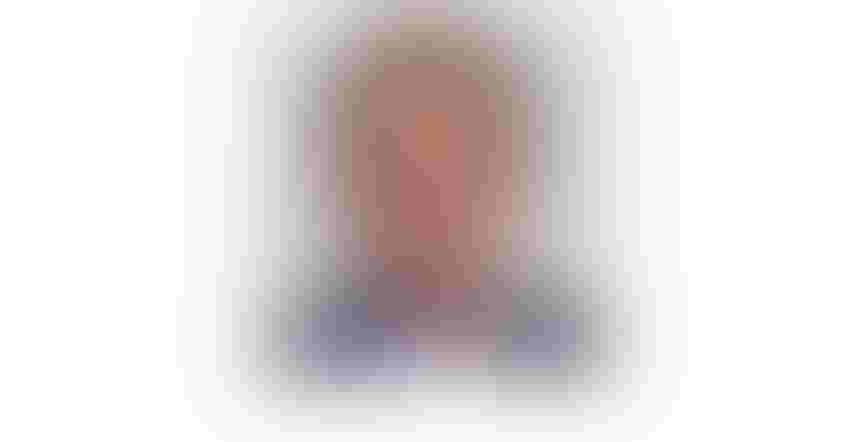 As we approach the 2018 midterm elections, I asked industry leaders—whose job it is in part to track and influence political, legislative and regulatory affairs that affect the natural, nutritional and organic products industry—for their views on the upcoming federal and state elections, as well as the issues we face in this election cycle.
[Editor's note: Responses have been edited for clarity.]
Loren Israelsen, president, United Natural Products Alliance
Tariffs and nutritional products
Due to the trade imbalance with China, the current administration has decided to use tariffs as a primary tool in an attempt to balance the scales. The nutrition industry has largely escaped the first two rounds of tariffs imposed this year on Chinese goods entering the U.S. The next scheduled tariff round is Jan. 1, and as we are all hearing, they would essentially cover the rest of all Chinese goods coming into the U.S., suggesting that this time around we'll be hit directly.
Virtually all dietary ingredients, as we would call them—they would also include food ingredients, food additives, cosmetic ingredients, pet food ingredients, etc.—would likely be subject to 25 percent tariffs. That's a big deal. We know that many nutrition and dietary supplements companies are trying to forecast if they should buy now to get ahead of the tariffs. However, forward buying skews the market. Also, if there is pushback of those January deadlines, then businesses could be holding on to a whole lot of inventory that won't be moving as forecast, so a lot of cash could get tied up in inventory.
Here are my concerns: If tariffs are imposed on dietary ingredients, it will be a price shock to the market, which potentially could lead to cheating and mislabeled, misbranded and possibly adulterated ingredients. Vigilance will be required at a whole new level. The brands that go into the health-food retail market are already feeling stressed by Amazon and others; would they suffer more due to pricing pressures due to a possible tariff hike? They don't have much room to spread the cost.
Yet, ultimately, we believe it is important to engage with China and we will keep the industry updated about our efforts. UNPA has been working with the China Chamber of Commerce for import/export of health products and the China Nutrition Health Food Association (CNHFA). The China International Import Expo, scheduled for November in Shanghai, is a response to the feeling around the world that China is a closed market.
Hemp and CBD
The thing to consider is how important hemp/CBD has become to the independent health-food retail channel, as the larger big box natural retailers have decided to stand off and not offer hemp and CBD products. They're understandably concerned about risk and liability, but for smaller stores, this category has been a lifeline for them as they battle to maintain foot traffic in the stores while online sales continue to grow.
We've also been in active discussions with Greenwich Biosciences, the drug holder for Epidiolex, the approved CBD drug. The question is, because CBD hemp extracts currently are technically not lawfully sold ingredients—and that, of course, is subject to further discussion and debate—what position will Epidiolex take with regard to pushing or trying to force CBD hemp extract products off the market—or not?
We believe that Greenwich Biosciences doesn't want to be the bad guy in all of this. There are an untold number of consumers who are currently using this class of product and many are satisfied with great benefits. This would certainly be an issue they would talk to Congress about, and Greenwich is not looking for a fight. The question is, can they find a middle ground, and the same is true for FDA. The outcome of the Farm Bill will affect DEA's position on hemp and CBD, but that does not resolve the FDA issue regarding CBD.
By the way, the approval of Epidiolex is significant in that it has full recognition as a drug by the FDA—that's a first. As far as the DEA is concerned, CBD is Epidiolex and is now a schedule 5 drug (those that have a low potential for abuse, such as certain cough syrups). At the moment, that is how we should be thinking about it. Whether other products would be recognized as Schedule 5? I urge caution.
Depending on how the midterm elections go, the Farm Bill, which has provisions for legalizing hemp, could be passed as soon as December. However, depending on the election outcome, passage of the Farm Bill could be delayed and pushed into 2019, which affects the hemp market's sense of risk.
Importance of the independent retailer
The midterm elections may lead to a change in control in government, and the tensions of this split in government could be more acute. How will that affect sales natural products, such as for sleep, anxiety and depression? Will people need community? We could see the health food retailer be a place of refuge, information exchange and gathering.
Passage of the Farm Bill could open up the sales of hemp and CBD products, which are one of the fastest-growing categories for independent natural-food retailers. Another key Farm Bill provision important to independent health-food retailers is the SNAP program, previously known as food stamps, which would allow recipients to purchase multivitamins. An amendment to the House version of the Farm Bill would make multivitamins available to millions of lower income Americans. Whether the multivitamin amendment will end up in a final bill passed by Congress remains to be seen, and UNPA will be tracking this important issue for its constituents.
Laura Batcha, CEO, Organic Trade Association
The midterm elections are hugely important. At OTA, we have a policy to provide time off for staff to vote. The House is likely to shift. When you look at divided government, some things it can do; some things it can't. Overall, a lot of things won't change quickly. What would change is the oversight mechanism. Divided government provides an opportunity for oversight. No matter what happens in terms of organic products trade, we see 2019 as the year of congressional oversight.
We are going to need a bipartisan coalition of champions to direct the USDA to follow the lead of the organic industry. The truth is, the USDA's view of its role in organic is very narrow right now. It is doing a decent job on oversight, but it is refusing to advance the standards for the organic industry, and that's where we need the support of Congress. The organic seal can't be set in stone, which is what the USDA feels. It needs to keep up with the consumer. The USDA has been unwilling to hear from the industry on that, so we will be looking to Congress to support the organic industry.
Issues of concern to the organic industry include the Origin of Livestock rule in the National Organic Program, which allows conventional animals to be transitioned to organic, but is being taken advantage of. While the rule may have helped support transition in the early days, its time has passed.
Also, despite the USDA's objections, the U.S. District Court for the District of Columbia recently announced that it will hear OTA's case against USDA's failure to put into effect new organic animal welfare standards. We are also encouraged that the court will hear our challenge to the entire, year-long pattern of unlawful conduct by USDA. From the first delay—undertaken without an opportunity for public notice and comment—shortly after the current administration took office, until the final withdrawal of the Organic Livestock and Poultry Production rule in March, the Organic Trade Association believes the USDA has engaged in a pattern of misconduct that can be corrected only by a federal court.
The organic industry also wants the USDA to put out better guidance on continuous improvement in soil health. We want more clear requirements on testing for residues of pesticides, GMOs and heavy metals. Methods need to be improved and laboratories need better direction on how and when to prevent fraud. We need Congress to remind the USDA of the continuous improvement language in the original law governing organic production standards and that the agency should be responsive to the industry wanting to move forward.
Regarding the Farm Bill, the Senate and the House versions are friendly to organic. However, can committee leaders reach an agreement to sign into law before year's end or will they defer to the next Congress, which means the process would start all over again? Getting the Farm Bill done allows funding to support organic. As long as the Farm Bill is delayed, there is no funding for organic research, data collection, certification cost-share support for small farmers to help defray the cost of organic certification, and other key programs.
Lastly, OTA has a small Political Action Committee (PAC), and it is fully supporting Montana Sen. Jon Tester in his hotly contested reelection bid. We are very proud to have an organic farmer in the U.S. Senate and we don't want that to change.
OTA has worked hard to build bipartisan relations in Congress. We have emerging champions and we will continue to engage with both parties. We see younger members of Congress understand the value of organic. We will carry on, regardless of the outcome of the midterms, to make the case that organic is worth supporting for any member of Congress.
Corinne Shindelar, CEO, Independent Natural Products Association
Farm Bill
The midterm elections have an impact on all of us, including the business landscape. The Farm Bill is significant, as access to product is becoming a real issue for independent natural-food retailers. What is allocated for subsidies, for support of organic farming and for faster conversion to sustainable agriculture practices will impact the natural products industry. Demand is outpacing supply, and the Farm Bill sets the future of the country's position in supporting what consumers are really saying they want. 
Climate change
Climate change aligns with the Farm Bill. The recognition of our leaders to understand that agricultural practices are one of the biggest contributors to climate change is huge. How one votes in November will show our elected leaders that retailers are willing to teach consumers how their everyday life choices impact climate. Yet, if we are not holding our large agricultural production practices accountable for their actions, individual consumers may feel pretty hopeless in "voting with their dollar," which ultimately impacts independent retailers. 
Economic inequality
Economic inequality is also a concern. We need legislation support that aligns with our values of a rightful living for all. Independently owned businesses tend to be closer to the people that work for them and value being able to pay a livable wage. Yet the playing field needs to be equal, as higher wages (livable) drive up cost at shelf. If all retailers are not held accountable to provide livable wages to those who stock our shelves, the competitive advantage can be lost. 
Net neutrality
Net neutrality is also something that we don't talk about much and yet, as we enter into a more competitive digital environment, the loss of net neutrality can affect the ability of independent retailers to have a strong enough presence on the internet to compete in that space, as well as in their brick and mortar locations. So, does the midterm election impact our business reality? You bet it does.
Michael McGuffin, president, American Herbal Products Association
 As we approach the midterm elections, the tariffs are already affecting trade. Large companies and small that buy herbs and other ingredients from China have informed me of the financial burdens on their companies. But I can't see the election having any influence on this, as the president has stated he's acting on his own discretion under the law. 
Regarding the Farm Bill, we all want this to pass and it must pass, and the Congress knows that it must pass. Of particular relevance, of course, are the supports for organic agriculture (already in and non-controversial as far as I know); allowing purchase of multivitamins with SNAP benefits and the inclusion of the Hemp Farming Act. Will the election have any effect on this, though? I don't see how it can, unless it becomes clear that one side just gained the advantage to break the SNAP work requirement logjam. But I don't see the conference revisiting any of "our" issues, whether or not this occurs.
The most significant modifications will come about if the Democrats gain control of the House. Industry—not just our industry, but many regulated industries—often faces a greater challenge when the Democrats are in charge because they tend to  create new regulations. For the first time since DSHEA (Dietary Supplement Health and Education Act) was added to the Food, Drug & Cosmetic Act (FDCA), our champions (Senators Orrin Hatch, R-Utah, and Tom Harkin, D-Iowa) are gone, and our critics—notably the Center for Science in the Public Interest —have already announced their intention to place greater restrictions on dietary supplements.
We will need to be attentive and vigilant, and try to lead that conversation, or at least make sure we are part of it. If anything, the industry is more united now than a decade ago, so I'm optimistic that we'll work cooperatively for the good of the industry, which is ultimately to the good of consumers.
Michele Simon, executive director, Plant Based Foods Association
Going into the midterm elections, the Plant Based Foods Association is concerned with FDA's potential regulation of the term "milk" with regard to plant-based alternatives.
While grocery sales are generally flat, sales of plant-based foods have grown at double digits over the past year. American consumers are sophisticated and well-informed. Consumers who purchase plant-based foods are keenly aware of why they are making these choices and do so for many reasons, including sustainability, health, allergies, variety and taste.
There is much discussion about the use of the word milk to identify plant-based alternatives. For our members and many consumers, the word describes the functionality of the product. Our research shows that 78 percent of cow's-milk drinkers agree that the word "milk" is the most appropriate term for products such as soy milk and almond milk.
Our use of the term is not meant to diminish the value of cow's milk produced by dairy farmers, but rather to use terms that have been understood and accepted in the marketplace.
To help ensure a consistent approach among our members, last year, the PBFA convened a Standards Committee to establish voluntary standards for the labeling of plant-based milks. We recently shared that finished document and the results of a consumer survey with the FDA. The voluntary standard recommends that labels clearly identify the main ingredient as part of the word "milk" or be labeled as a "plant-based milk," along with clear disclosure of the main ingredient. We also recommend that the principal display panel contain the words "dairy-free" or "non-dairy."
(Adapted from Oral Remarks by PBFA at an FDA hearing in July 2018)
Morris Beegle, owner, Colorado Hemp Company
On the Colorado ballot is Amendment X, meant to align Colorado's definition of hemp to federal government definitions as the feds relax their own rules for growing hemp. The ballot question reads: "Shall there be an amendment to the Colorado Constitution concerning changing the industrial hemp definition from a constitutional definition to a statutory definition?"
Regardless of whether Amendment X passes, this particular bill isn't going to mean anything to where hemp stands federally or in all states. It gives the Colorado legislature the ability to update and modify the definition of industrial hemp to match the federal definition in terms of allowed percentages of THC. Currently, in Colorado, hemp is a cannabis plant with a THC level of no more than 0.3 percent. However, the U.S. Congress could take hemp off the Controlled Substances Act in this year's pending Farm Bill and change its federal definition. If they do that, then raise the allowed THC level higher than Colorado's, it could put other states at an advantage if Colorado's definition remains the same. Companies in competing states grow more without worrying about trying to keep the THC level as low.
Hence, the ballot measure asks voters to kick the current definition out of the state Constitution and give it to state lawmakers who could more quickly react to federal changes. In Colorado, the only way to change the state Constitution is by asking voters to do so at the ballot box. Amendment X gives us a tool to keep up with the federal definition, immediately allowing us to align with the feds. Otherwise, being stuck in the state Constitution like it is, we couldn't do anything until 2020.
A number of hemp-industry leaders are saying they are voting yes on Amendment X. The upside is it would give us a tool to help strengthen the definition of hemp and not weaken it. However, there are others making valid arguments that it could risk constitutional protections for hemp. I see both sides, but in the end, it's not going to matter because hemp products and hemp-derived cannabinoid supplements are going to line the shelves of natural product stores across the country.
Bob Hoban, CEO, Hoban Law Group
When we wrote the language for Amendment X on behalf of Colorado Sen. Vicki Marble (R-Broomfield, Larimer and Weld counties), our intent was to allow the state Legislature to change the level of THC allowed in industrial hemp if the federal government or another state does so first. Colorado allows industrial hemp to have up to 0.3 percent of THC.
Without this amendment, If the federal government or Kentucky, for example, increases that limit, Colorado farmers would be at a competitive disadvantage until voters changed the state Constitution. If Amendment X passes, the state Legislature could change the law and keep Colorado hemp farmers in the game.
The industry spoke, and it wanted higher THC percentages allowed for hemp. The first step, Amendment X, is good policy because it enables the state of Colorado to remain competitive in an ever-changing, global industrial hemp industry.
Subscribe and receive the latest updates on trends, data, events and more.
Join 57,000+ members of the natural products community.
You May Also Like
---