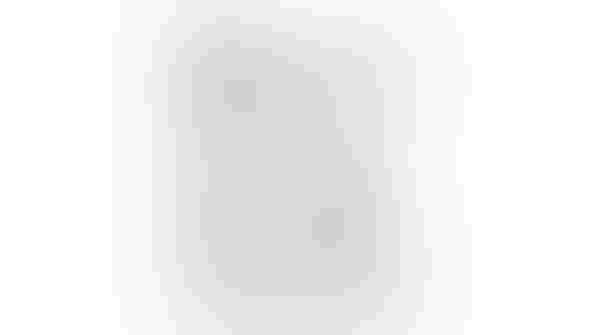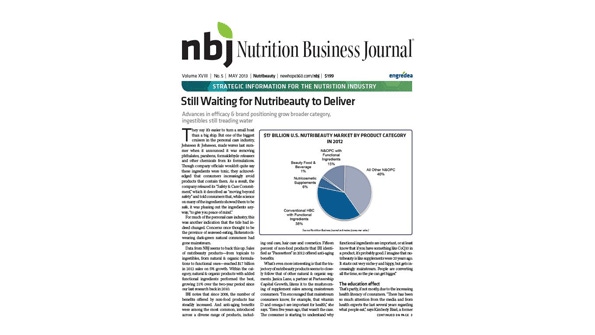 These are confusing times for sun lovers. As groups like the Skin Cancer Foundation and the American Academy of Dermatology warn of soaring rates of skin cancer and laud sunscreen as a critical tool in prevention, consumer advocates like the Environmental Working Group and Dr. Oz are cautioning that many sunscreens don't protect like they say they do, and contain chemicals that may actually boost cancer risk.

Meanwhile, some researchers suggest that people aren't getting enough vitamin D—a critical hormone synthesized in the skin via sun exposure. And the Food & Drug Administration—in response to years of pressure from consumers alleging sunscreen manufacturers overstate their ability to protect—just overhauled regulations governing what can and cannot go on their labels. What's a perplexed consumer to do in this era of mixed messages? More and more are turning to natural sunscreens.

"The market has exploded in the last few years," says Rebecca Hamilton, director of product development for New Hampshire-based Badger, which developed its first natural sunscreen in 2005 and now earns about half of its revenue from its 13 sunscreen products. "People are afraid of the sun and afraid of their sunscreen and they don't know what to do. They are doing their own research and discovering what other products are out there."

According to NBJ research, the natural & organic sunscreen market amounts to about $300 million in annual revenues across all channels, climbing at 18.7% growth in 2012. In the natural channel alone (excluding Whole Foods), consumers bought $8 million worth of natural sun protection in the 52 weeks leading up to May 2013, up nearly 12% from the previous year, according to SPINS.

Still, natural offerings make up only a "miniscule" portion of the overall sunscreen market, says Tom Barrett, a research associate with market research firm Euromonitor. According to a June 2012 Euromonitor report, people in the United States slathered on $1.47 billion worth of sunscreen in 2011, and the market is growing about 6% annually as summers grow hotter and more people are exposed to public service campaigns about skin cancer prevention. Energizer Holdings (the maker of Hawaiian Tropic and Banana Boat), Merck (Coppertone) and Johnson & Johnson (Neutrogena) make up about 61% of sales. And budget-conscious private label sunscreen is on a tear, growing at about 7.2% annually.

"Right now, it's just a lot of small players in the natural market," says Barrett. As far as consumers go, "most people go after easy-to-apply sunscreens with high SPFs and as many claims for protection as they can get. That is usually coming from chemical sunscreen."

A rocky start

Badger developed its first natural sunscreen in 2005, not as a strategic business move, but rather to help out one of its employees. "We had a woman working in shipping who had been told she was at high risk for skin cancer and had to wear sunscreen every day," recalls Hamilton, daughter of company founder Bill Whyte. "Dad saw the sunscreen she was using and was very concerned, because the ingredients were potentially carcinogenic. He felt that there needed to be a sunscreen for people like her."

At a time when chemical-laden, continuous-spray, 100 SPF products were in high demand, Badger rolled out a thick, chalky white blend of SPF 15 zinc oxide, beeswax and natural oils. "There were no customers clamoring for it—no buzz around it. We lost money in the first year," says Hamilton.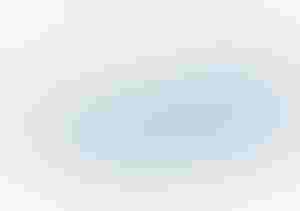 Meanwhile, an investor named Rick Sample was toying with a suggestion from an Australian colleague that he go into business selling chemical-free sunscreen. "My first reaction was, 'Sunscreen is sunscreen. Who cares?' " recalls Sample, who, after reading up on it, took a chance and founded Skin Elements, the exclusive North American supplier of Australia-based sunscreen pioneer Soleo Organics.

Enter the Environmental Working Group and its inaugural Skin Deep sunscreen guide in 2007, and people began to care. The report, which appeared everywhere from the New York Times to Good Morning America, alleged that the vast majority of chemical sunscreens contained hormone-disrupting, carcinogenic or allergenic chemicals, or failed to protect against cancer-causing rays.

It also ranked Badger as the No. 1 sunscreen in the country. "We sold out of one year's worth of sunscreen in about a week," recalls Hamilton. That same year, a study published in the journal Environmental Health Perspectives, found that about 4,000 to 6,000 metric tons of sunscreen wash off of people's bodies into the ocean each year, creating a sunscreen slick which sinks down to the coral reefs, possibly awakening dormant viruses and bleaching out color. Some hotel resorts went so far as to ban chemical sunscreens, and sales of natural, eco-friendly varieties soared.

Between 2007 and 2010, Skin Elements sold 300,000 tubes in 1,000 mostly natural retailers, as well as in resort hotels. "People started tuning in more and more and paying attention to what was on the label," says Sample.

Loud megaphones

In May 2013, just in time for the Memorial Day summer kick-off, EWG launched its 7th annual sunscreen guide with both good news and bad news. The good news, says EWG Senior Analyst Sonya Lunder: "We see an increasing number of small companies making natural sunscreens that rely on zinc and titanium dioxide for protection, and we see some larger manufacturers trying to sell at least a few of them." The bad news: "Most everyone out there is still spraying SPF 100 chemicals on their kids."

Of more than 1,400 sunscreens, lotions, lip products and makeups billed as sun protectants, EWG found that just one in four "offer strong and broad UV protection and pose few safety concerns." (That's an improvement over 2011, when the number was 1 in 5, and 2010, when EWG could recommend just 1 in 12.) The report notes that about half of beach and sport sunscreens contain oxybenzone, a potential allergen and hormone disruptor which penetrates into the skin and bloodstream and has been found in mother's milk. It also points to animal research suggesting that retinyl palmitate (vitamin A) which is present in about one in four sunscreens, may speed development of skin tumors. Many common ingredients found in sunscreen (PABA, avobenzone, oxybenzone) are themselves generators of cell-damaging free radicals, according to the report. And it calls into question the safety of technologies which "nano-size" or shrink particles of titanium dioxide or zinc to make them go on easier (such as in a spray) or look better.

Ingredients aside, Lunder believes that exaggerated claims on labels ("waterproof " or "SPF 100") have lulled consumers into a false sense of security, prompting them to apply too little too seldom and stay out in the sun too long. While the new FDA guidelines address some of these issues (no more claims of being a "sunblock" or being "waterproof " and products can only be labeled as "broad spectrum" if they have been tested to block both UVA and UVB rays), she believes the guidelines do not go far enough to keep harmful ingredients and exaggerated claims at bay.

The Personal Care Products Council, a trade group, declined to comment on the 2013 EWG report, but in previous years it has said that the report is "fraught with unsubstantiated assertions, contradictions, and distorted facts" and that it exists "in direct conflict with established scientific safety assessments." It contends sunscreen is safe. Nonetheless, companies are rolling out new products left and right, and—thanks in part to a lengthy segment on Dr. Oz discussing sunscreen safety in May—sales are brisk.

New products, big obstacles

"It's one of the top categories now in skincare for the natural segment," says Emma Froelich-Shea, senior vice president of marketing for Hain Celestial's personal care division. She says the company now has about 20 natural sunscreen SKUs across its various brands (Avalon, Alba, Jason) with Alba (among the nation's top selling natural sunscreens) experiencing "strong double-digit growth" and beginning to break into mass via sales at Target.

Better formulas and lower prices have played a big role. "Natural consumers don't just want their products to work. They want them to be aesthetically pleasing. Over time, even completely mineral sunscreens have gotten much less whitening and much more in keeping with conventional sunscreen formulas," says Froelich-Shea.

Nova Covington, who founded Boulder-based skin-care company Garden Goddess in 2004, says the market has gotten so attractive that she dropped all her other products and became purely a sunscreen company in 2008. With 13 SKUs, her products will be in more than 2,000 retailers this summer, including a limited number of CVS and Walgreens locations. She recently launched a new 94% certified organic titanium dioxide and zinc oxide continuous spray which is, as she puts it, "flying off the shelves."

Sample—who broke away in 2011 to launch his own line of natural sunscreen, ECO logical skin care—has had a less stellar year. In its first year, ECO sold more than 100,000 tubes in 2,500 retail stores. In 2013, Eco had hoped to break into the mass market and vastly expand its distribution. But raising the capital for inventory proved very difficult, as investors were "more tuned into tech and medical devices than consumer products," Sample says.

ECO sold the bulk of its assets to contract manufacturer Baxter Laboratories, and Sample resigned in April to explore other opportunities. But he says he is not turning away from the category altogether. "I think Pandora is out of the box," he says. "It will continue to grow, and if the investment community can put their arms around it and fund the right company or two, it could be a huge win."
Subscribe and receive the latest updates on trends, data, events and more.
Join 57,000+ members of the natural products community.
You May Also Like
---
Sep 20 - Sep 23, 2023
Natural Products Expo East is the East Coast's leading natural, organic and healthy products event.
Learn More