Monitor: Business lessons as second lockdown looms
Monitor: Business lessons as second lockdown looms
As new COVID-19 cases surge and a second round of lockdowns appears imminent, lessons learned from when the novel coronavirus emerged earlier this year are relevant once again.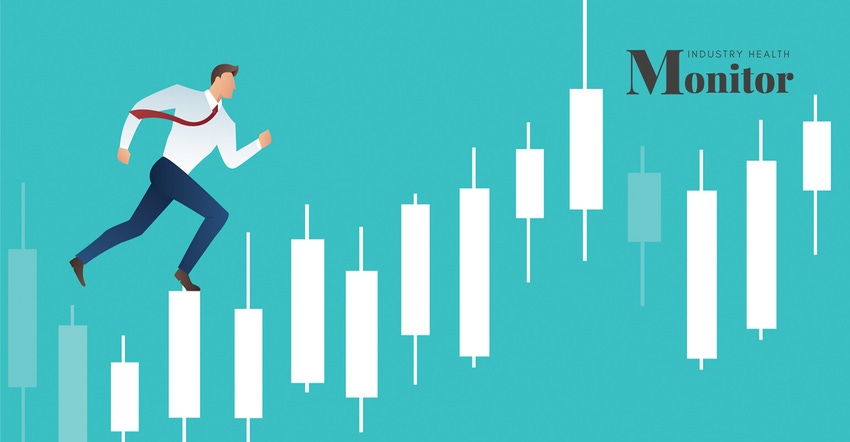 Natural Products Industry Health Monitor, July 10, 2020
A global lockdown might make weeks feel like months and months weigh like centuries, but business allows little room for ennui. As distracting as the daily inundation of the negative can be, the time to look forward is always now. In this feature, Informa Health and Nutrition sister properties provide that right-now-right-here update. Look for the Industry Health Monitor every other Friday to learn the major news that is affecting the natural products market immediately and the less obvious insights that could dictate where the market may struggle or thrive in the months to come.
In April 2020, a month during which some would say Americans' COVID-19-related anxiety reached its peak, the daily number of new cases in the United States peaked at 39,000. Yet on July 8, well into a nationwide "reopening" of many businesses, the number of new cases approached 62,000.
Forget the dreaded second wave of illnesses, COVID-19 case counts suggest we could still be building toward a crest for the first. On July 9, National Institute of Allergy and Infectious Diseases Director Anthony Fauci was quoted in The Washington Post declaring that states with major outbreaks should "seriously look at shutting down."
It might not be a second wave, but it's starting to look like a second shutdown.
Consider this: There is no 'business as usual' anymore
What climbing case counts and the threat of new lockdowns means for brands and retailers is unclear. Many of the procedures, from plexiglass shields protecting cashiers and hand sanitizer stations to must-wear-masks mandates, are already in practice. Shoppers are likely not going to approach the doors to their local natural grocer with the same degree of trepidation they did in March or April. The science of transmission is better understood, and grocery shopping lags comfortably short of club hopping and attending church.
But if a second lockdown rolls out, smaller health food stores may not be immune to shutdown orders, and specialty supplement stores are in a particularly precarious position. Many smaller stores, which make up the bulk of the natural retail world, shut doors and had to do their best to take phone orders, online purchases and offer curbside delivery. Many still operate with the front doors closed to customers because their tiny footprints that make social distancing all but impossible.
For consumers, some of the panic seems to have subsided and in its place we see signs that healthy habits are increasingly ingrained. Consumer research from New Hope Network's NEXT Data and Insights team shows an increase in consumer affinity for natural products between surveys from mid-April and early June. Consumers were asked what was going to be most important over the next three months, and "buying organic certified products" showed a marked gain in priority. In April 14% of consumers called organic important, and in June that percentage rose to 21%.
Most of the other responses showed little change, but the emphasis on saving money and planning budgets has clearly dropped. Juxtaposed against the steady priority placed on healthy eating and taking supplements, the data suggests consumers are willing to spend money where it counts when it comes to healthy nutrition.
Natural Products Industry Health Monitor indexes
Consumer behavior indexes measure consumer behaviors through weekly surveys that are compared to a 2017 benchmark before COVID-19 emerged to see how the novel coronavirus is changing consumers. Behaviors seeking environmentally and responsibly made products, high-quality ingredients, nutrient density, transparency and natural products are scoring a few points higher than 2017 index benchmark scores. Behaviors specific to nutritional quality is 7 points higher than 2017 figures. It's not surprising that consumers are prioritizing nutrient density, high quality ingredients and transparency into how food was grown, processed and made. These are becoming attributes scrutinized to impact health outcomes as consumers protect themselves from COVID-19. 
Natural products industry engagement index tracks social and mass media engagement of the top 50 trends defining and shaping the natural products industry. The index tracks weekly keyword engagement of these top trends that are compared to a Q4 2019 weekly average benchmark before COVID-19 emerged. With four months of tracking since the outbreak of COVID-19 in the United States, engagement in these trends remain a few points above 2019 benchmark scores. 
Nutrition Capital Network tracks financial activity in the natural products industry. Investment activity lulled for week of June 7 to June 13 as investors took a breather. But activity climbed back up through July 4.  
Listen to this: Natural retail chains not waiting for "normal"
Super summer. In an IdeaXchange piece for newhope.com, Steven Hoffman notes that natural retail chains are forging ahead with expansion plans. Natural Grocers opened new stores in May and June. Sprouts is planning for 20 new stores. And Missouri's conventional Schnuck's chain opened a natural food concept store in June. A second lockdown period doesn't seem to be discouraging news for retailers. Hoffman writes: "Several natural food retailers we talked to anticipate they will not see much of a traditional 'summer slump' in sales this season."
Open and undaunted. It's hard to imagine a more challenging time to open a store than during a pandemic, but Turnip Truck Natural Market founder John Dyke doesn't have to imagine a harder time. He lived it. Dyke's Nashville-based chain managed to not only keep a damaged store open after a tornado ripped through the area on March 3, but the team also opened a new store on March 27 despite much of the equipment for the new location having been destroyed by the hurricane. Dyke says customers are showing up with a new perspective on health that aligns with Turnip Truck's mission: "Whenever we come out of this, even though we've had to pay a big price, I think people will take their health a little more seriously and start enjoying food at a different level."
Enjoy This
It can be debated whether families stuck indoors together during quarantine were experiencing "quality time" or "quantity time," but seeing the humor in the situation is essential either way. We enjoyed these pandemic-specific takes on some classic children's books.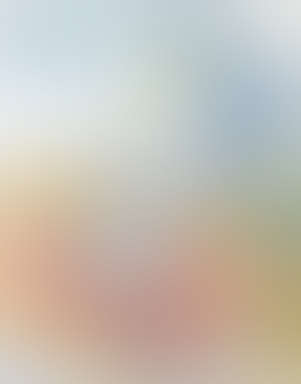 Methodology footnotes
Natural products consumer behavior indexes: New Hope Network NEXT Data and Insights survey of n~1,000 collected weekly since March 30, 2020, using a convenience sample directionally representative of U.S. consumers ages 18-65 weighted for age, region and gender. The 2017 survey data are based on responses of 1,000 people nationally representative of the U.S. adult population. Index tracks "top two box" responses. 
Natural products industry engagement index: New Hope Network NEXT Data and Insights tracks the core 50 trends defining and innovating the natural products industry. By filtering social and mass media listening through these top trends we are able to track weekly indexes of total mentions and Net sentiment of the hot topics representative of the industry from the beginning of March 2020 compared to average weekly scores of the last three months of 2019. This allows stakeholders a view into the pulse of the industry through online conversations. 
Natural products industry investment index: Nutrition Capital Network, part of Informa's Health and Nutrition portfolio of brands, collects all investment transactions occurring in the natural products industry. Total number of investment transactions (mergers, acquisitions, financings) are tallied weekly and compared to a fourth quarter 2019 weekly average benchmark before COVID-19 emerged.
Subscribe and receive the latest updates on trends, data, events and more.
Join 57,000+ members of the natural products community.
You May Also Like
---
Sep 20 - Sep 23, 2023
Natural Products Expo East is the East Coast's leading natural, organic and healthy products event.
Learn More