Natural retail roundup: The chain march and independent growth
Natural retail roundup: The chain march and independent growth
Natural retail growth continues to be the headline of the year. This roundup of stories from across the nation includes news from Akin's Natural Foods Market, Pangaea Natural Health Food Market, Erewhon and Lucky's Market, among others.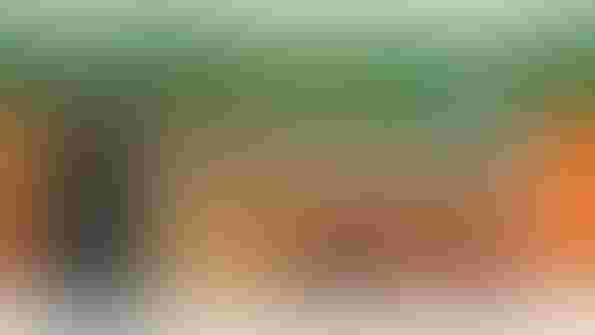 As major players in natural foods retail continue to expand, longtime independents mark major anniversaries and grow as well.

Here are some natural retail stories currently in the news about these events:
October 7, 2013 · www.okgazette.com · The company has headquartered in Tulsa since its inception in 1935. It has grown to five stores in the Sooner state, plus three in surrounding states and a Florida affiliate chain.
Open this article
October 7, 2013 · thesandpaper.villagesoup.com · Though not necessarily any bigger than its former location, the new building layout has made it easier for Tarditi and her husband and business partner, Mike Greenblatt, to expand the store's organic product line. "Anything that can be organic, any food product at all, if we can get it certified organic, than we get it," said Greenblatt. "If not, then we make sure it's natural. Every product in this store has been reviewed by Becky and myself, every single one....
Open this article
October 7, 2013 · www.theacorn.com · "We provide outstanding product at a fair market price. Our produce is 100 percent organic, and we have freshpressed juices that people will love," Grenner said. Since purchasing Erewhon in 2011, Tony and Josephine Antoci have been working to expand the company.
Open this article
October 7, 2013 · newhope360.com · Ohio is getting a new source of natural foods. Colorado-based Lucky's Market opens its first store in the Buckeye State on Wednesday, Oct. 23, at 2770 N. High St., just north of Arcadia Avenue in the Clintonville area.
Open this article
October 7, 2013 · thegazette.com · Location across from Lindale Mall to open sometime in late 2014 -- A gourmet supermarket chain has selected Cedar Rapids to house its first store in Iowa.The Fresh Market is set to open sometime in late 2014, the retailer said, and will be located at 180 Collins Rd. NE, across from Lindale Mall.The North Carolina-based company has 144 stores and operates in 26 states. A Fresh Market spokesman said the move is a part its Midwest expansion plans.The stores will add...
Open this article
October 4, 2013 · www.celinarecord.com · As organic, health-conscious stores make their way into the Dallas-Fort Worth Metroplex, McKinney welcomes a new grocer to the neighborhood. Sprout's Farmers Market is scheduled to open its doors at 7 a.m. Sept. 18 at 9241 Virginia Parkway. The store will rival other natural-food retailers with its four cornerstones of health, selection, value and service, said Lauren Rosenblum, Sprouts spokeswoman."The value is apparent in the fact that we...
Open this article
Subscribe and receive the latest updates on trends, data, events and more.
Join 57,000+ members of the natural products community.
You May Also Like
---