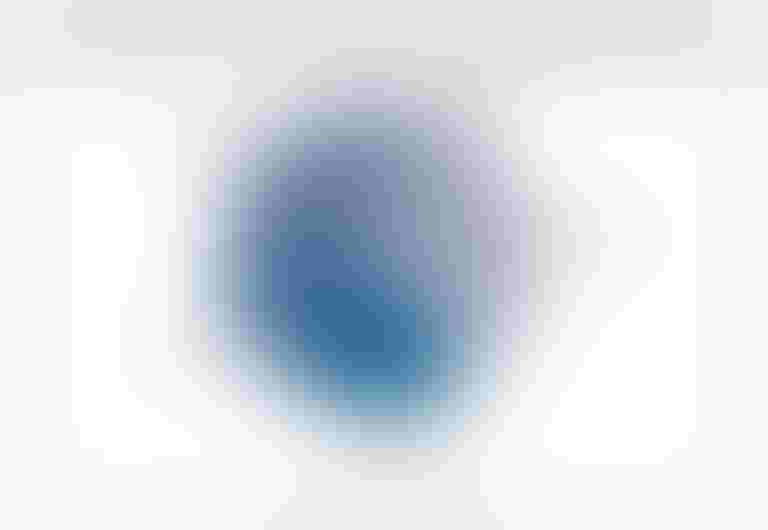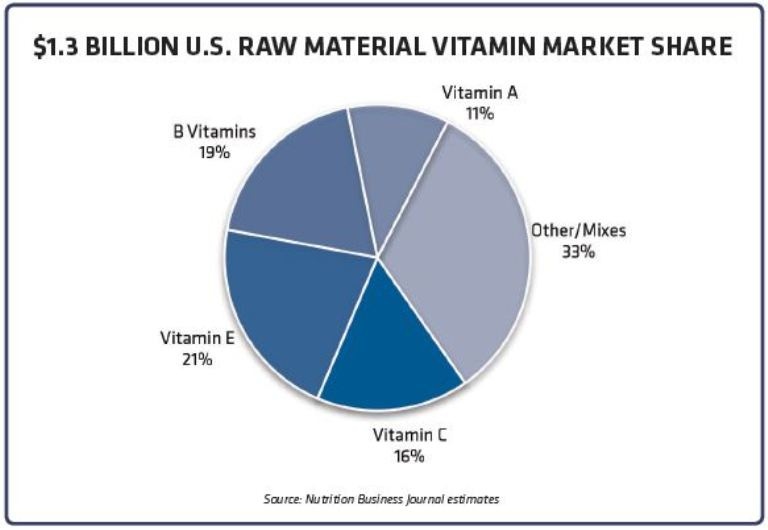 For 2013, NBJ is projecting that RMIS will grow 10.6% to reach $13.8 billion in sales. This represents a $2.6 billion incremental gain from 2011 levels, and compares to 7.6% growth on the finished products side. Nearly every category had its MVP (most valuable product) and few were dark horses. Most categories saw a continuing rise for many commodities and branded ingredients that had already been showing strength.
Minerals: Magnesium was the special sauce of the moment, garnering bold label space on supplements targeting a range of conditions, from cognition and mood to sports recovery. NBJ projects 12% growth for magnesium in 2013. That's a standout score when minerals as a whole are forecast to grow 4.7%, up from 3% in 2011. "Magnesium has been hot," says Albion Minerals CSO Stephen Ashmead. "Every year that hot ingredient changes." Like most minerals where industrial use overshadows nutritional applications by astronomical magnitudes, commodity prices are not supplement-sales driven. In raw form, it's a commodity but companies look for an edge with branded formulations. At AIDP, that edge is Magtein, a magnesium product aimed at cognitive function. "This area is fairly new to the supplement industry and it's getting a lot more attention. We believe that segment is going to grow as the population ages," says Kathy Lund, VP of business development at AIDP. "We see a lot of opportunity."
Omega-3s: Fish oil suffered a hit in the headlines with a prostate cancer link. The Global Organization for EPA and DHA Omega-3 (GOED) reports a drop in fish oil sales, but calls evidence of that drop "anecdotal." In the mass market, consumer sales were down -5.4%, while in natural & specialty growth slowed to a projected 3.1% in 2013 from 7.4% in 2012. There's better news for krill, as Aker Biomarine boasts an all channels- combined gain of 44% in finished products. Becky Wright, communications manager at Aker, believes the prostate cancer headlines offered no more than a glancing blow to krill. "We were relatively insulated from that. Being that we're not fish, we did not feel the wrath." Still, fish oil supply did not exceed demand, according to Dan Richard of NOW Foods. "With the specs tightening— heavy metals particles as well as pesticides— supply has tightened slightly."
Vitamins: In letter vitamins, B struck a note as folate and methylation begin to garner more attention from medical researchers as an important nutritional trigger for a wide range of disease incidence. B vitamins saw 8.5% growth in 2012, compared to 3.1% for vitamin A. Vitamin E exhibited price jumps in 2012 due to a drought-driven poor harvest, but Richard described the vitamin E supply market as "slightly loosening" for 2013.
Whole-foods: NBJ data does not yet track whole-food supplements at the supply level, but the market is surely hot. "That market is up quite a bit," Richard says, observing that it remains unclear how the non-GMO movement will ultimately impact the category. "That's a bit tricky." RFI VP of Business and Product Development Paul Altaffer attributes the growth to consumers shying away from long ingredient labels. "I think we continue to see a major trend in what I call the 'retrovolution.' The consumer is going back to basics about what's in the product and what's not in the product. They want things that are simple," says Altaffer.
Sports nutrition: In whey, the tricky thing is figuring out how long a "fairly high historical price" will hold. "We sell 10 pounds of whey at almost $200 retail," says Richard, "and yet they sell." Pea protein is the up-and comer here, according to Richard. Overall, raw material sales in sports nutrition are forecast to grow 12.7% in 2013.
Herbs & botanicals: Growth was hit or miss here. Curcumin is still climbing like a monkey at a remarkable 23.3% for raw material sales, just behind the 24.8% growth seen in consumer sales. Acai continued its slide, dropping 4.6%, a number that could indicate a possible bottom to a market that plummeted -43% in 2012. With farmers in saw palmetto beset by a typhoon, demand drove sales up a projected 2.9% in 2013 with effectively zero growth in consumer sales. Predicting the next big thing in herbs & botanicals has always been difficult, but many in the industry believe the Dr. Oz bumps are becoming less frequent. Scott Steil of Nutra Bridge says sales of one of the products he represents, 7-Keto, were up threefold after a popular Oz segment, but he doesn't expect that kind of surge to happen again. "There's no OZ index now," Steil says. "He's not talking about ingredients like he used to."
Subscribe and receive the latest updates on trends, data, events and more.
Join 57,000+ members of the natural products community.
You May Also Like
---