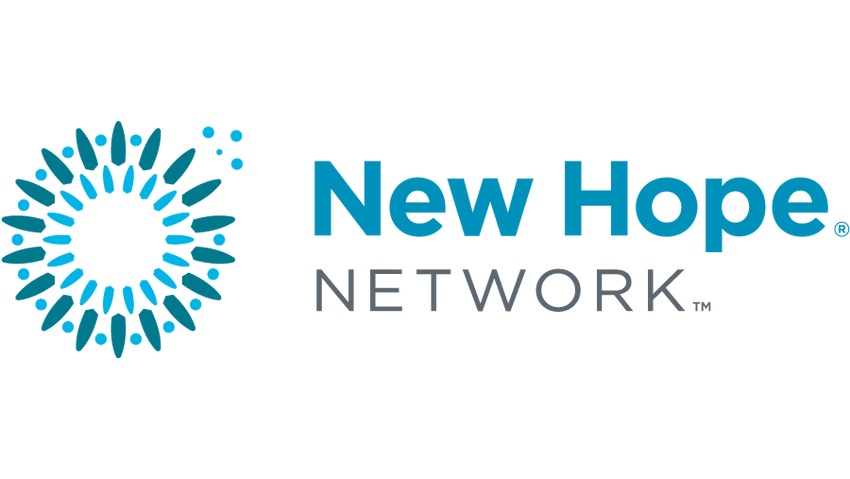 Beverage deals
According to the NCN Transaction Database, beverages dominated the top 10 financing transactions in the Branded Food & Beverage segment during the first half of 2018. Activity in the beverages segment continued apace in August, headlined by PepsiCo's agreement to acquire SodaStream International, a deal valued at $3.2 billion. SodaStream, which makes home appliances that turn tap water into sparkling water, says its products promote health and wellness by helping consumers drink more water, in addition to being environmentally friendly and cost effective. The deal gives PepsiCo another alternative to conventional sodas as more consumers turn to bottled water and healthier beverages.
Through its North America Venturing and Emerging Brands unit, The Coca-Cola Company is to acquire a minority stake in BodyArmor sports and hydration beverages, becoming the second-largest shareowner behind BodyArmor's co-founder Mike Repole, who also co-founded the functional Smartwater and Vitaminwater brands acquired by Coca-Cola in 2007. BodyArmor is made with coconut water, electrolytes and vitamins and without artificial colors or flavors. The brand will have access to Coca-Cola's bottling and distribution system, and Coca-Cola will have the option to increase its ownership in the future.
Juice bar pioneer Jamba Juice will be taken private by Focus Brands through a transaction valued at approximately $200 million. The iconic fresh juice brand, which has 800 locations worldwide, went public in 2006 and has been transformed over the last few years from an operator to a franchisor to reduce its cost structure. For fiscal 2017, Jamba Juice reported an $8.7 million decline in total revenue to $70.9 million and a reduced loss in net income. Dave Pace, CEO of Jamba, said, "Despite the anticipated decline in total revenues related to our pivot to an asset-light model, adjusted EBITDA grew by over 33 percent."
Bulletproof 360 Inc., maker of Bulletproof Coffee and collagen protein products, completed a Series C funding of more than $40 million in equity and debt financing led by CAVU Venture Partners. New capital is earmarked for the brand's omni-channel growth plans. Bulletproof's buttered RTD and ground coffees contain "Brain Octane Oil" (caprylic acid from coconut oil), which the company says improves energy and cognitive function. The Series C brings Bulletproof's total investment to $68 million.
In sports beverages, Liquid I.V., maker of Hydration Multiplier powdered drink mix, closed a $5 million Series B round led by CircleUp Growth Partners, with TQ Ventures, music producer Kygo and Washington Nationals center fielder Adam Eaton participating. According to Liquid I.V., its brand differentiator is a clinically tested nutrient delivery system, Cellular Transport Technology (CTT), which delivers water and nutrients rapidly into the bloodstream.
Life On Earth Inc., an accelerator company for natural, better-for-you snack and beverage brands, acquired the Chill Group Inc. and its flagship brand Just Chill with Suntheanine (from the green tea compound L-theanine) to reduce stress and enhance mood without causing drowsiness. The natural- and functional-beverage company has distribution in major retailers such as Kroger, H-E-B and Whole Foods Market.
Food waste reduction goals inspire investment in start-ups
According to the United Nations, an estimated one-third of all food is lost or wasted worldwide as it moves from farm to table, costing up to $940 billion per year. The cost to the planet is also high, with food loss and waste generating about 8 percent of global greenhouse gas emissions. In the United States, the Department of Agriculture and Environmental Protection Agency have called for a 50-percent reduction in food loss by 2030. To keep imperfect or excess produce in the food system and out of landfills, start-ups are seizing the opportunity to create new technologies.
Apeel Sciences announced $70 million in new financing led by Viking Global Investors. Apeel is a family of plant-derived coatings to keep produce fresh by slowing water loss and oxidation. Apeel avocados are now available at major U.S. grocery stores, and the company says it is already seeing evidence of food-waste reduction driving margin and profitability for fresh-food suppliers and retailers.
Full Harvest Technologies Inc., a marketplace for surplus produce, closed an $8.5 million Series A financing led by Spark Capital. New investor Cultivian Sandbox Ventures and seed-round lead investor Wireframe Ventures joined the round. Full Harvest operates a B2B marketplace for the purchase, sale and logistics of surplus and imperfectly shaped produce, creating revenue for farmers, savings for food and beverage companies, and keeping more food out of landfills.
In Sweden, Electrolux invested in Karma, a startup that helps restaurants and supermarkets reduce waste by purveying unsold food to consumers. The investment is part of a $12-million round with other investors. A strategic partnership will combine Electrolux's expertise in appliances and food preservation with Karma's digital platform and expertise in the "sharing economy."
Rabobank, which loaned around €98 billion (US$117.6 billion on Jan. 2, 2018) to food and agribusinesses in 2017, announced the launch of Food Loss Challenge Asia, inviting disruptive start-ups to present to strategic and financial investors ag-tech solutions to reduce food loss. 
Sustainable seafood deals
Biotech companies developing technologies to produce cultured meat and meat alternatives from sustainable vegetarian sources have raised millions of dollars this year. Now seafood alternatives are reeling in investments, with New Crop Capital playing a prominent role. Good Catch, a maker of plant-based, fish-free seafood, announced an $8.7 million Series A round led by New Crop Capital and a syndicate of investors. The fish substitutes, which include tuna and crab cakes, are made from a six-legume blend with added sea algae oil rich in DHA omega-3 fatty acid. Good Catch was founded by New Crop Capital and BeyondBrands to provide a sustainable source of ethical protein as global fisheries face overfishing, and as a healthier alternative to farmed fish.
New Crop Capital also led a $4.5 million seed investment in BlueNalu in the field of "cellular aquaculture" to produce seafood directly from fish cells. New Crop was joined by a coalition of 25 venture organizations and individuals from the United States, United Kingdom, Hong Kong, Israel and Luxembourg. Developers of seafood alternatives New Wave Foods and Ocean Hugger Foods are also on New Crop's list of portfolio companies, along with start-ups developing cultured meat, plant proteins, and dairy and egg substitutes.
Pet deals
The NCN Transaction Database showed a consistent stream of large and small pet-related transactions in the first half of 2018, with both pet food and pet services getting multimillion-dollar commitments. In August, BabelBark completed a $4.5 million Series A funding to expand its services globally. Launched in 2016, BabelBark connects pets with pet care businesses such as veterinary practices, trainers, shelters, groomers and more through a digital platform with a mobile application. "We are ahead of our targets in every parameter, and this funding expansion will help us reach more than 250,000 pets on the platform in the next six months," said Roy Stein, founder and CEO.
Fitness app deals
Naked Labs Inc., which markets a full-length mirror that serves as a 3D-body scanner, raised $14 million in Series A funding led by Founders Fund. The WiFi- and Bluetooth-connected smart mirror comes with a scales-turntable and a free app to view the image and track body fat percentage, lean mass, fat mass, and weight. Naked Labs also offers personalized coaching and one-on-one coaching.
Freeletics, a German lifestyle startup offering clothing and apps, led by its flagship Freeletics Bodyweight, announced a significant investment by a group of U.S. venture capital companies. Bodyweight is a digital personal trainer that creates a customized training plan for the user. Freeletics CEO Daniel Sobhani and the U.S. venture firm FitLab partnered to buy the company from its founders and provide growth capital. Freeletics was founded in 2013 and has 120 employees.
Frozen dessert deals
Two companies that originally launched with ice cream trucks raised investment to continue their expansion into the grocery channel. Sunrise Strategic Partners announced an investment in Coolhaus, a super-premium ice cream company offering inventive flavors and a new vegan line. Women-led Coolhaus has expanded into 6,000-plus grocery stores. Meanwhile, Strand Equity is backing Van Leeuwen Ice Cream, a producer of hand-crafted dairy and vegan ice creams. In addition to its Brooklyn, New York, production facility, Van Leeuwen operates 13 scoop shops and six trucks in New York City, New York, and Los Angeles, California, and sells at more than 700 retailers nationwide, including Whole Foods Market.
Ingredient deals
Archer Daniels Midland Company completed two acquisitions: Rodelle Inc., a processor and supplier of premium vanilla products, including organic extracts and alcohol-free flavor and paste; and Probiotics International Ltd., a U.K. manufacturer of probiotics for human, pet and production animals, in a deal worth £185 million (US$242.1 on June 29).
Flavors and fragrances giant Firmenich of Switzerland added Campus to its portfolio. The Italian-based provider of functional ingredients and raw materials focuses on clean label and vegetarian and vegan solutions. This follows Firmenich's acquisition of organic and natural flavors company Natural Flavors Inc. in February, as global flavors and fragrances firms pursue natural targets.
Other deals & announcements
Campbell Soup announced plans to sell its international division and Campbell Fresh unit, including Bolthouse Farms fresh carrots and refrigerated beverages, and Garden Fresh Gourmet hummus and salsa. Following a board-led review, Campbell, which has been under activist shareholder pressure, said that it would leverage consumer trends related to health and wellbeing, snacking and convenience. Brands named to drive profitable growth included better-for-you brands such as Cape Cod, Kettle, Late July and Pacific, in addition to mainstream brands Goldfish, Pace, Prego and Pepperidge Farm. Campbell's sales increased 33 percent in Q4 2018, reflecting the recent acquisitions of Snyder's-Lance and Pacific Foods, but organic sales declined 3 percent, with sales of U.S. soup down 14 percent, excluding Pacific Foods natural and organic soups.
TraceGains, a provider of food safety and quality-assurance software for food and beverage companies, acquired Healthnotes, a pioneer in regulatory and consumer education for dietary supplement suppliers, manufacturers and distributors. Skye Lininger, who founded Healthnotes more than 15 years ago, will become TraceGains' president of dietary supplements.
Brazi Bites, a maker of frozen Brazilian-style cheese bread that is naturally gluten-free, was acquired by San Francisco Equity Partners. Brazi Bites was founded in 2010 by a husband-and-wife team based on a traditional family recipe for pão de queijo, a Brazilian roll made with tapioca flour, yucca root and cheeses. Brazi Bites is viewed as a potential platform for better-for-you Latin American foods.
Hammond, Kennedy, Whitney & Company (HKW) acquired Indigo Wild LLC, maker of natural and organic bath, skin, home and cleaning products led by its flagship Zum Bar goat's milk soap. Indigo Wild was founded in 1996 by Emily Voth and distributes through grocery, specialty, e-commerce and direct-to-consumer channels. "Indigo Wild has a great opportunity to continue expanding their loyal customer following," said Chris Eline, principal at HKW.
1908 Brands acquired the prenatal nutrition company Bundle Organics, which sells juices and teas online and at more than 2,000 retail locations including Target, buybuy BABY, and certain natural channel stores. Bundle Organics is looking forward to a new national retail roll out in late 2018.
Maker of chicken chips Wilde Brands LLC filed with the U.S. Securities and Exchange Commission for a total debt financing of $1.8 million, with the amount raised standing at $1.28 million. Wilde Chicken Chips are made with vegetarian-fed, antibiotic-free chicken, gluten-free tapioca flour and coconut oil.
Premium Brands Holdings Corporation, a Canadian producer of branded specialty food products, acquired a 63-percent interest in Yorkshire Valley Farms Ltd., a processor and marketer of organic chicken products. Yorkshire has annualized sales of approximately CA$65 million (US$49.9 million on Aug. 1) and is one of Canada's top producers of organic fresh and frozen chicken mostly under the Yorkshire Valley Farms brand.
Albertsons Companies and venture capital firm Greycroft have created a fund of up to $50 million for emerging companies and technologies in the grocery sector. Albertsons' investment is part of its broader strategy related to new and emerging technologies impacting the grocery sector. In 2017, Albertsons bought the healthy meal kit delivery startup Plated.
Farmstand, a healthy food chain with more than 20 outlets in London, raised a $3 million Series A financing led by Kindred Capital. The company plans to expand its offline and online business model to 100 locations in London over the next four years. Farmstand's menu is 80-percent vegan.
Zoe's Kitchen Inc., a publicly traded fast-casual restaurant chain with 261 domestic locations, is to be acquired by Cava Group Inc., a chain of 66 restaurants, for approximately $300 million including debt. Both brands focus on Mediterranean-style cuisine, with Cava also selling dips and spreads in Whole Foods Markets and specialty grocery stores. The acquisition will be financed through a significant equity investment in Cava led by Act III Holdings, the investment vehicle created by Ron Shaich, founder and former CEO of Panera Bread.
NCN presenter updates
Chinova Bioworks of Canada, a supplier of an innovative mushroom-based natural preservative for food and beverages, announced the close of a seed round led by DSM Venturing BV and Rhapsody Venture Partners. Other investors included AgFunder and Natural Products Canada. Investment will be used to scale production. Chinova was a presenting company at Nutrition Capital Network's Spring 2017 Investor Meeting in New York. DSM is an NCN Cornerstone Investor.
Tosi Health closed a round of funding led by Cambridge Special Projects Group (SPG). Tosi makes meal replacements, powdered greens, supplements and mini superfood snacks called Superbites that together comprise a health and wellness and weight management program. All of Tosi's products contain digestive enzymes. Tosi was a presenting company at Nutrition Capital Network's Fall 2016 Investor Meeting in San Francisco, California.
Shaka Tea, a line of Hawaiian iced teas brewed from māmaki, won a spot in Burt's Bees' third Natural Launchpad. Bella Hughes, president and co-founder, will participate in two days of coaching at Burt's Bees headquarters, in addition to winning a $10,000 grant. Shaka Tea will also get to use a Burt's Bees Natural Launchpad Seal in marketing and on packaging. Shaka Tea was a presenting company at the NCN Fall 2016 Investor Meeting.
Personalized nutrition firm Vitamin Packs was renamed Persona as part of the brand's re-launch. Persona is a subscription service that offers personalized daily supplement packs and cross-references more than 650 prescription medications, helping customers avoid drug-nutrient interactions. Vitamin Packs was a presenting company at the NCN Fall 2016 Investor Meeting.
Disclaimer: NCN does not warrant the accuracy, reliability, or timeliness of any NCN news item. Before relying on any NCN News item the information should be independently verified.
Subscribe and receive the latest updates on trends, data, events and more.
Join 57,000+ members of the natural products community.
You May Also Like
---
Sep 20 - Sep 23, 2023
Natural Products Expo East is the East Coast's leading natural, organic and healthy products event.
Learn More