Organic Trade Association honors organic pioneer, farmer and entrepreneur
Organic Trade Association honors organic pioneer, farmer and entrepreneur
The Organic Trade Association kicks off Natural Products Expo East in September by presenting its annual awards to three industry leaders.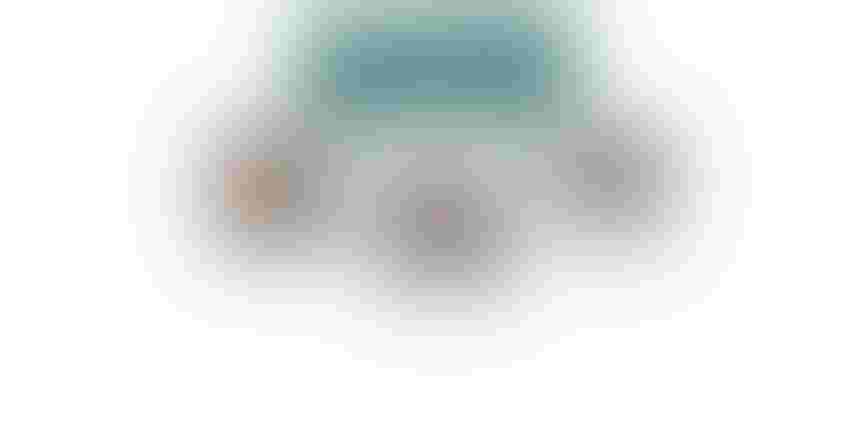 The Organic Trade Association will honor in September three industry leaders with its Growing the Organic Industry, Organic Farmer of the Year and Rising Star awards.
"These are three incredible change-makers who have helped shape the current environment for organic agriculture and trade, and I couldn't be more excited to see their trade association — a place where they have each been actively engaged — recognize them for their vision and commitment to organic," said Laura Batcha, CEO of the Organic Trade Association.
Growing the Organic Industry
Receiving the Growing the Organic Industry Leadership Award will be Robert (Bob) Anderson of Sustainable Strategies LLC – Advisors in Food and Agriculture. Anderson also serves as senior trade advisor for the Organic Trade Association.
Anderson became active in organic in 1969, when he operated Walnut Acres Organic Farms, America's first organic value-added food processor. He was the first chair of the U.S. Department of Agriculture's National Organic Standards Board, as well. During his career, he championed organic standards, helped grow organic businesses and served as an organic ambassador.
"We want him in the room, and organic growers — even those who have never met him — are fortunate to have him on their side," Karen Ross, secretary of the California Department of Food and Agriculture, wrote in nominating Anderson for the award. "Bob helps his colleagues through Customs on yet another trade mission; he delves into the differences between the rules for exporting to Japan and Germany; he injects a timely bit of common sense into a discussion of certification paperwork — and a thousand other things, day-in and day-out. But most importantly, no matter the outcome, those who have the privilege of working with Bob end the day wanting to work with him again."
Organic Farmer of the Year Award
Philip LaRocca of LaRocca Vineyards will receive the 2017 Organic Farmer of the Year Leadership Award. A tireless organic farming advocate and farmer for more than 40 years, LaRocca has deep organic convictions that he puts into practice on his farm, in his winery and among the wider community, particularly in California.  
LaRocca became the first certified organic apple grower in 1975 and created the first certified non-sulfite wine when most people said it was not possible to do either. Over the years, LaRocca Vineyards has sold more than a million bottles of non-sulfite organic wine and created an industry space for others to follow. He was an early member of CCOF, was active in creating the California Food and Production Act, and participated in formulating the national rule on organic wine.
As an organic wine grape grower and winemaker, LaRocca understands the challenges faced by small and mid-scale growers and processors. What sets him apart is his unwavering commitment to organic advocacy and community. He is chair of the CCOF Board of Directors, has been appointed to the California Organic Products Advisory Committee, and is a valuable longtime member of the Organic Trade Association. He currently serves on OTA's Farmers Advisory Council.
Rising Star Award
Peggy Sutton of To Your Health Sprouted Flour will receive the Rising Star Organic Leadership Award. Sutton was a health-conscious, family-focused home cook before she became and expert in the field of sprouting organic flours and grains — one of the industry's hottest trends. Today, her business employs 30 people in Bullock County, Alabama, where nearly 40 percent of the estimated 10, 370 residents lived in poverty according to 2016 U.S. Census estimates.   
Sutton has demonstrated personal commitment and vision as an emerging leader in the organic sector through product innovation, community education, economic impact and commitment to growing organic acres. Her company has committed to sourcing the grains from Alabama farmers. In doing so, she has taken on the challenges of helping long-time conventional farmers transition, creating a market for their organic grains, and compressing costs of businesses by helping farmers sell directly to processors.
"Peggy has been instrumental in educating thousands of people (including us at Kashi) about the benefits of organic sprouted grains for both people and the planet," wrote David Uzzell of Kashi. "She is not only a leader in spreading the word of organic sprouted grains, but is also leader in her hometown. She intentionally keeps her operations local, hires workers and is committed to supporting her community." 
 The Organic Trade Association's 2017 Leadership Awards Celebration will take place Sept. 13 at the American Visionary Arts Museum in Baltimore, Maryland. Tickets are available here for OTA members and non-members. Sponsorship opportunities are available now by contacting Amy Bovaird.
Source: Organic Trade Association
Subscribe and receive the latest updates on trends, data, events and more.
Join 57,000+ members of the natural products community.
You May Also Like
---