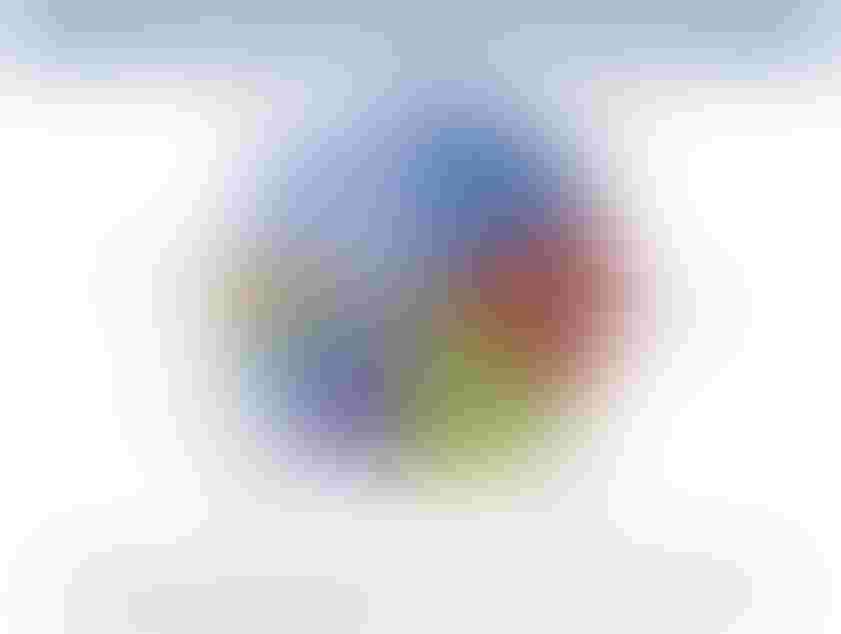 At the dawn of the Obama administration, consumers were looking for specific health benefits in their foods and beverages, with the top three concerns being general health, heart health and digestive health, but before Obama's re-election in 2012, a Datamonitor global study in 20 markets around the world discovered a sharp rise in interest in immune health. Preventing sickness is now second on the podium.
Further, a near-unanimous 88 percent of consumers are interested in foods/beverages with immune-health benefits, but only 40 percent are actively buying. That translates to a huge opportunity for products that can offer real immune benefits.
Old-school ingredients like vitamin C and echinacea have recently been upended by vitamin D and elderberry. But the granddaddy of them all is now probiotics. They were originally seen as strictly for digestive support, with all those friendly bacteria inhabiting the gastrointestinal tract, but it urns out 70 percent of the body's innate immunity is residing right there in the gut. Probiotics are now being marketed for their immunity benefits as well. By the end of the next president's term, we may well have a greater handle probiotics' other health benefits, on pretty much everything in the body from cognition to obesity.
Probiotics in 2014 saw growth rates in the mid-teens, according to NBJ data. That's down from highs of more than 20 percent, but those rates were unsustainable. The emerging science on the microbiome – and potential matching to gluten-free products that both address gut health - could easily lead to continued high growth rates.
Probiotic foods were a nearly $7 billion industry in 2013, according to NBJ, and is projected to jump to nearly $10 billion by 2018. The probiotics supplements market, which brought in approximately $1.2 billion in 2013, is expected to almost double in size by 2018.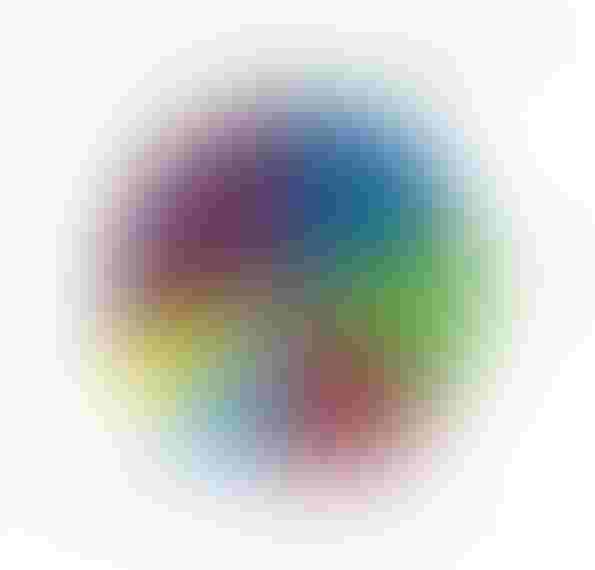 How probiotics work
The human GI tract contains literally trillions of microbiota, some good, some bad. The balance of this bacterial milieu lies at the heart of a body's health and is an active area of investigation among researchers around the world.
Researchers at the Department of Microbiology and Molecular Genetics and Institute for Immunology at the University of California-Irvine School of Medicine in a May 2015 review published in the Journal of Immunity, explain that "Beneficial microbes can also indirectly diminish pathogen colonization by stimulating the development of innate and adaptive immunity, as well as the function of the mucosal barrier." (Sassone-Corsi, 2015)
Slightly more simply put, microbes compete for space within the inner walls of the intestines, and it's better to have good microbes (read: probiotics) living in those walls than bad pathogens or toxins. Having probiotics populating the intestinal lining increases the life span of cells that make up the all-important intestinal wall, tightens the junctions between cells which make for enhanced integrity of the intestinal wall, and improves the function and protective responses of the intestinal lining, including inflammation issues within the GI tract. (Yan, 2014) This is at the core of the body's immune response and is why probiotics are seen as being of great benefit to improving the health of people who consume these friendly bacteria.
Certain probiotic strains have the ability to modulate the non-specific innate immune response, and some probiotics are even able to activate the specific adaptive immune response.
The challenge with probiotics
As ever with probiotic bacteria, strains matter. Manufacturers of supplements, foods and beverages using probiotics have a quite uneven track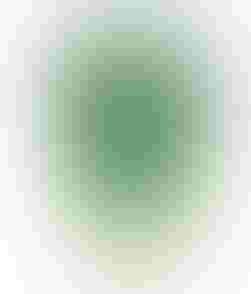 record of matching the benefits ascribed to specific probiotic strains with the marketed health benefit on the package. To an extent, this can be expected because there is often insufficient research detailing strain-specific benefits. Problems emerge with brand holders not being selective enough about their probiotic ingredient purchases and not savvy enough about matching the marketing copy with the specific strain and dosage level ascribed in published scientific studies.
Leading probiotics supplier Chr. Hansen has filed a global patent application for a combination of two probiotic strains - Lactobacillus rhamnosus ATCC53103 and Bifidobacterium animalis lactis DSM 15854 – which, combined, have been shown to reduce the duration and severity of upper respiratory tract infections (read: colds and flu).
Ganeden Biotech is maker of the Ganaden BC30 strain, which is a unique spore-forming strain that resists degradation from heat or other food-processing machinations, making it ideal for food applications. Among the 20 published studies on its strain, one found anti-inflammatory properties in the gut. (Jensen, 2010) Another study found BC30 significantly increased T-cell production of TNF-alpha, a marker for inflammation, upon exposure to various viruses. (Kimmel, 2010)
Canadian probiotics supplier Lallemand Health Solutions, which develops and patents its own suite of probiotic strains, has studied three in particular in human clinical studies. Using B. bifidum Rosell-71, B. infantis Rosell-33 and L. helveticus Rosell-52, the company has studied the combination related to immunity in different human populations. 
In one, among children aged 3 to 7 years old who experienced at least three episodes of illnesses related to the ears, nose and throat the previous winter, supplementing children experienced a significantly reduced, by 25 percent, risk of developing infections, and the number of children who missed at least one day of school due to illnesses was cut by an impressive 40 percent. (Cazzola, 2010)
More recently, a six-week human clinical study published in 2015 found a greater number of "healthy days" and a lower number of colds and flu days with patients taking the B. bifidum Rosell-71 strain. (Langkamp-Henken B, 2015)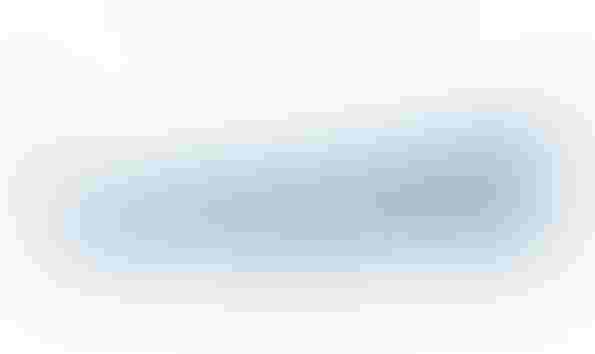 The problem with regulators
With this study as a central piece of evidence, Institut Rosell submitted a petition for approval of immune-health claims with its relevant probiotic strains. In Canada: approved. In Europe: denied (of course). 
"Of course?" In a test case put forward by a German academic, the European Food Safety Authority (EFSA), after more than two years of consideration, rejected a claim that water reduces the risk of dehydration. In fact, EFSA has rejected  every claim brought up by probiotic petitioners. The reasons are many: improperly characterized material; research on ingredients instead of finished products; research that may be compelling but not quite ironclad; and using a pharma clinical design model on foods and food ingredients.
This is a recurring theme within regulatory bodies in the pharma-based Western world–researchers, for example, routinely fail to take baseline blood measurements of subjects to see how much of the food component is already in their systems before going ahead with the study. In drug studies, there are no naturally occurring quantities of statins, for example, so introducing a statin drug into a body has a fast and generally significant effect. But when a person already has certain amounts of beneficial bacteria in their body (or vitamin D, or polyphenols etc.), and then little more is introduced, it's difficult to quantify the effect of the introduced natural material. In many cases where researchers do, in fact, conduct this vital part of a study and test baseline blood levels, researchers tend to note that people with the lowest baseline levels of said natural bioactive tend to benefit the most from the introduction of a supplement. So it becomes a situation where not only does dose matter and, in the case of probiotics, specific strains, but also the personalized situation with each individual.
Because of the situation with probiotic strains, the tendency to generalize about "probiotic" effects is widespread. Underlying such generalizations is the erroneous assumption that the body of research on specific probiotic strains can be applied to any product marketed as a probiotic.
The bug buy-in
To reiterate, this is the central challenge for manufacturers and brand holders in the probiotic space: looking to the marketing claim you are proposing to make for your product, and then ensuring that the specific probiotic strain you select from your supplier aligns with this messaging. And then, of course, using the proper dose.
The poster child for using the right strain but at the wrong dose is Dannon's Activia, which in 2011 got slapped with a $21 million fine by the Federal Trade Commission because its claims that Activia relieves irregularity works only with three times the dose of a single container. Instead of upping the dosage per container, which would cost less than a dime a container, the company decided to merely have fine print saying three servings a day of yogurt is necessary (a quantity of which is, of course, a foreign concept to most Americans).
The poster child for using the wrong strain is too legion to delineate here.
Suffice it to say that the work of suppliers both enumerating their strains and researching their strains continues. The cost of establishing a research program comprised of pre-clinical work and multiple human clinical trials is daunting, with the pay-off uncertain because of the many probiotic products that sell themselves via the mere mention of the word "probiotics" and its association with wellness from the GI tract to immunity and more.
The European authorities have taken care of this problem to some extent by simply outlawing the use of the word "probiotics" on product labels. This rule was made under the rationale that the definition of probiotics – beneficial bacteria which, when taken at proper levels, confers a health benefit upon the host – is a de facto drug claim.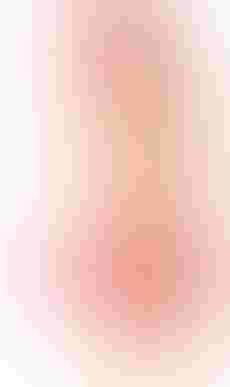 Another notable example is Yakult–the oldest probiotic product continuously on the market. The pioneering probiotic brand, it was launched in Japan in 1935 and is now sold in 33 regions around the world. It features nearly 200 published research studies over the last 20 years alone, including 38 human clinical trials. The brand holder sent the European Food Safety Authority 12 double-blind, placebo-controlled human clinical trials showing the probiotic shots maintained immune defenses against the common cold. An EFSA spokesperson said the agency "avoids using the term probiotics" because it has no proper scientific meaning and promptly rejected the health claims around it. Dannon, which was prepared to submit its own scientific dossier on its Activia and Actimel products, pulled its application in response.
Those regulatory moves will no doubt slow down the march of probiotics across the Continent, but with research into the microbiome increasing, suppliers developing and researching strains, and manufacturers getting more savvy about selecting proper probiotic strains and using appropriate language, the future for bacteria in the immunity space looks to be going no place but up.
This is an excerpt from Nutrition Business Journal's Healthy Solutions Report. Learn more about the report here.
Subscribe and receive the latest updates on trends, data, events and more.
Join 57,000+ members of the natural products community.
You May Also Like
---