Recent happenings that further diversity, inclusion in the natural products industry
Recent happenings that further diversity, inclusion in the natural products industry
Here are recent efforts in the natural and specialty foods industry to advance and integrate diversity and inclusion in America's food system.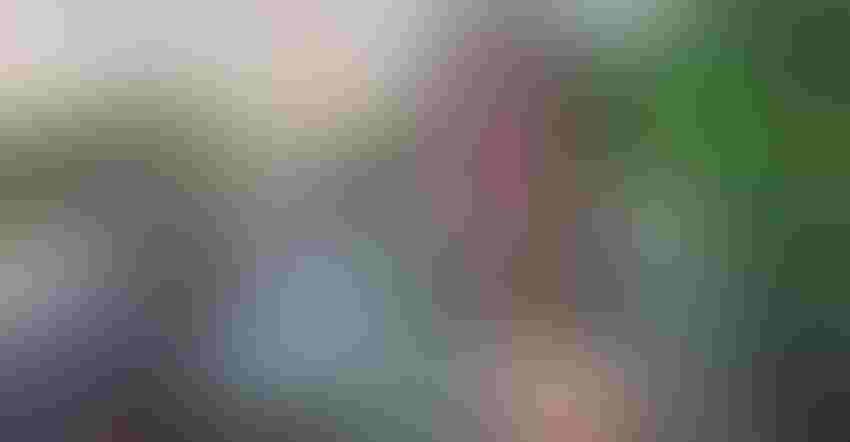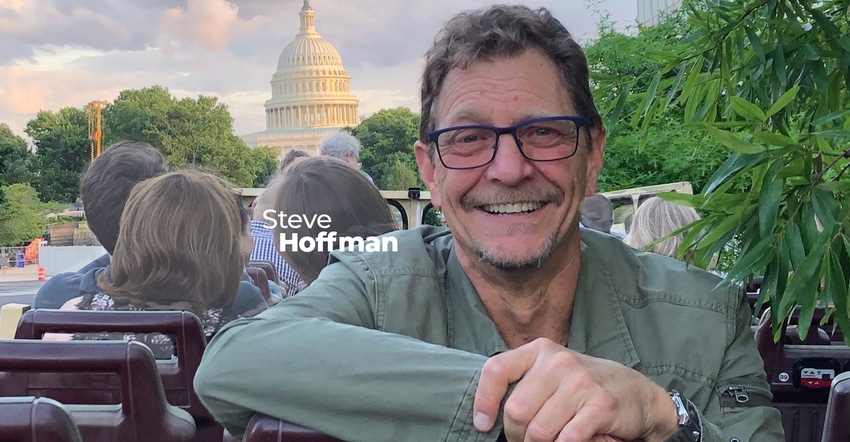 This roundup of news items focus on recent efforts in the natural and specialty foods industry to advance and integrate diversity and inclusion in America's food system. You can learn more and explore how to get involved in these efforts by visiting the J.E.D.I Collaborative, www.jedicollaborative.com.
J.E.D.I Collaborative seeks to expand diversity in the natural products industry
In a Compass Coffee Talk conversation in April, Carlotta Mast, co-founder of the J.E.D.I Collaborative, announced that the organization,dedicated to expanding Justice, Equity, Diversity and Inclusion in the natural and organic products industry, will soon be appointing a new Executive Director. The organization recently engaged Ryan Pintado-Vertner, founder of Smoketown, a Chicago-based agency dedicated to expanding diversity and social impact in the CPG industry, to help further J.E.D.I's reach, focus and influence in the natural products market. "We're standing on the shoulders of a lot of effort and work, and with the Black Lives Matter movement, we've hit an inflection point. The 15% pledge is the reason companies like Target and Fresh Market have taken these initiatives," said Pintado-Vertner, referring to an initiative launched in 2020 calling on major retailers to commit to a minimum of 15% of their shelf space to Black-owned businesses. The J.E.D.I Collaborative was founded by One Step Closer (OSC), an industry organization dedicated to zero waste packaging, reversing climate change, conscious leadership and a just and regenerative society. Compass Coffee Talk is produced by Compass Natural Marketing.
How natural companies can turn societal upheaval into better branding
In the recent issue of Nutrition Business Journal, featuring guest editor Emerald-Jane Hunter of the myWHY Agency, writer Rick Polito outlined lessons marketers and brand executives learned in the past year that they are taking into the future. One is to commit to Justice, Equity, Diversity and Inclusion (J.E.D.I) (see above). "If you don't have a diversity strategy, you don't have a growth strategy," one industry veteran said. For the natural products industry, that means "figuring out how to move beyond a primarily white and affluent audience, how to support Black-owned businesses and how to embrace diversity within its own corporate teams," he wrote. According to a Natural and Organic Industry Benchmarking Survey, in the boardrooms of natural products brands, only 2% of leadership positions are occupied by Black professionals. Samantha Flynn, who works with the myWHY Agency, emphasized that authenticity means more than posting supportive messages, especially to Gen Z. "They believe in the power of their dollar and no purchase is too small for them to be examining what the company stands for," she said.
Natural products industry fund to provide scholarships, networking for HBCU students
The Organic and Natural Health Association (ONHA) recently announced a partnership with the Williams-Franklin Foundation to raise a minimum of $50,000 over the next five years to provide scholarship funds for students attending historically black colleges or universities (HBCU). The Organic and Natural Health Scholarship Fund will support students in financial need, and ONHA also committed to support networking opportunities for HBCU students, graduates and natural health executives with the purposes of creating internships and career opportunities, while helping to create a more diverse and inclusive industry.
"This is an Organic and Natural Health initiative, but it's not ours to own," said Karen Howard, executive director of ONHA. "We want to make this an industry-wide initiative for diversity and inclusion, and we want it to be as big and as noteworthy as what Vitamin Angels has achieved for dietary supplement distribution to countries in need. Exposure to our industry is the biggest barrier to lack of diversification in our organizations. Together, as an industry, we can proactively work to change this dynamic." The Williams-Franklin Foundation is a 501(c)(3) incorporated nonprofit that provides academic scholarships, business/career networking, and mentoring opportunities to HBCU students with extreme financial need. Led by husband and wife team, Dwight and LaShelle (Williams) Franklin, both HBCU graduates used their own seed money to launch the foundation in 2014.
Leaders and companies within the natural products industry who want to donate a tax-deductible gift directly to the Williams-Franklin Foundation's Organic and Natural Health Scholarship Fund select "Organic and Natural Health Fund" in the dropbox when donating here.
The Fresh Market appoints new head of diversity
Specialty grocer The Fresh Market has named one of its senior leaders, Gerald Walden, to a newly created position within the retail chain as Vice President, Deputy General Counsel and Head of Diversity. As Head of Diversity, Walden will oversee The Fresh Market's efforts to advance and integrate diversity, equity and inclusion values and practices across the company and with business partners and customers, the company said in a statement. Walden previously served as Vice President, Head of Legal for The Fresh Market, which operates 159 stores in 22 states. Walden currently serves on The Fresh Market's Diversity Action Board and, for a decade, has overseen the retailer's legal internship program, which provides exclusive opportunities to minority law students. Walden also has an extensive background in inclusive leadership, having served as the Chair of the North Carolina Bar Association's Minorities in the Profession Committee, the President of the Guilford County Association of Black Lawyers, and currently Walden serves as a Board Member of the National Employment Law Council and two historically Black universities, the company said.
Dr. Bronner's issues statement against hate crimes toward Asian Americans
Asian-American and Pacific Islander employees at Dr. Bronner's, together with the company's BIPOC (Black, Indigenous and People of Color) taskforce, have issued a statement against hate toward Asian-Americans and Pacific Islanders amid reports that anti-Asian hate crimes rose nearly 150% in America's largest cities last year. "We have unfortunately seen this over and over again in human history: when a nation struggles with problems, its citizens look for a group to blame, a group they can scapegoat or attack—and often that group is one that is already considered to be outsiders, illegitimate, or somehow less deserving. We recognize that many in the U.S. are truly hurting—devastated by the multiple health and economic crises brought on by the Covid-19 pandemic. But the healing of this pain will never be found in the oppression of other people. It is incumbent on all of us to speak up and intervene if we witness this kind of harassment or racism. It is also imperative that we speak up against the use of phrases like 'China virus' or 'Wuhan virus' to describe the Covid-19 pandemic, as that sort of language unfairly casts Asians as responsible for the pandemic and creates the conditions for the kind of racist abuse that has been on the rise. This kind of scapegoating of a particular racial group runs directly counter to our grandfather's All-One vision and is against everything we practice and promote as a company. Dr. Bronner's speaks out categorically against all harassment or victimization of members of our Asian-American and Pacific Islander (AAPI) community," the statement said. Dr. Bronner's customers can opt in to donate 10% of sales proceeds—at no additional cost—to Asian Americans Advancing Justice through June 30.
Natural Industry Survey: Smaller companies are more diverse than larger ones
Leadership teams and boards of directors in the natural products industry lack diversity and are predominately comprised of white men, according to a survey of 220 industry leaders conducted by the J.E.D.I Collaborative and New Hope Network. According to the benchmark survey, Black and Latinx membership on natural products industry boards is only 2%, while Black and Latinx representation on leadership teams is 2% and 6%, respectively, according to New Hope Network. Smaller companies are more diverse than larger ones: companies with fewer than 10 employees have more women and people of color in management positions, the survey found. According to New Hope Network, today's natural and organic consumer is primarily white (73%), yet the U.S. population is headed toward a white minority population by 2043. "The U.S. is becoming increasingly diverse and it is imperative that manufacturers and retailers serve the changing population," the editors of New Hope said. "Becoming a more diverse community will allow us to be able to serve the people who could benefit most from health-promoting food and products and contributes to the long-term costs that all of society pays when we support an unjust food and agricultural system." Companies can make the J.E.D.I commitment toward inclusion and diversity here.
Target to spend more than $2 billion with Black-owned businesses by 2025
Target Corporation in April announced it has committed to spending more than $2 billion with Black-owned businesses by the end of 2025. In a statement, Target said it is pledging to add products across multiple categories from more than 500 Black-owned companies and is introducing resources to help its Black-owned vendors grow and successfully scale their businesses in mass retail. Building off of the retailer's Target Accelerators, a program that supports entrepreneurs to drive innovation, the company is introducing a new program called Forward Founders. This program will engage Black entrepreneurs earlier in their startup journey to help them navigate the critical stages of ideation, product development and scaling for mass retail, Target said. With increased access to subject matter experts and educational workshops earlier in the startup process, Forward Founders is designed to help Black-owned businesses increase their potential for long-term success in retail, said the company. For more information, visit Target's Supplier Diversity page.
Molson Coors invests in TRU Colors, founded by rival gang members
Molson Coors, which has been expanding its portfolio beyond beer to include hard seltzer, spirits, energy drinks and nonalcoholic functional beverages, in April announced it has made an equity investment in TRU Colors Brewery, a Wilmington, NC-based company founded by a tech entrepreneur and rival gang leaders from the Bloods, Crips and GD. TRU stands for Truth, Responsibility and Unity, according to company founders, and the brand has a mission to provide employment and to unify rival gangs, Molson Coors said in a statement. In addition to an equity investment, Molson Coors will serve as a strategic partner to assist the company with distribution strategy, brand positioning, supplier relationships, marketing and advertising consultation and product formulation. Molson Coors said the move is not only a strategic investment, but also marks the latest in a series of actions designed to foster a more inclusive and diverse culture. The company announced a goal of increasing representation of people of color in its U.S. operations by 25% by the end of 2023 and committed to donating a cumulative $3 million to 26 local and national organizations dedicated to equality, empowerment, justice and community building from 2020-2021.
Campbell Soup Company flipping the script on diversity and inclusion
By taking a stand on social issues and social justice, companies can attract and maintain talent and investors, said Campbell Soup Company CEO Mark Clouse in a recent webinar. "Our employees want to know where we stand on these things, and it's also great to see investors starting to ask me those questions," Clouse said, according to Food Navigator. "The idea of inclusion coming first is really about wiring comprehensively a broad scope plan and strategy that will change culture that make it conducive to attracting and retaining diversity," he said. According to Clouse, Campbell in October 2020 appointed Camille Pierce as Senior Vice President and Chief Culture Officer to help ensure its diversity and inclusion efforts become embedded in the company's leadership and culture. Campbell has developed strategies around three pillars, said Clouse: capabilities and education, advocacy and accountability. These pillars serve as a framework for metrics—not quotas—he said, and outcomes that "are placed on a time continuum." Then Campbell "measures the heck out of them. We may not get it right every time, but we try to be thoughtful" and learn from experiences to create a more inclusive and diverse workplace, he said. For more information, visit here.
Organic and regenerative agriculture has roots in Black, Native American farming
Dr. George Washington Carver was one of the founders of the organic and regenerative agriculture movements. A researcher, inventor, scientist and professor at Tuskegee University, Carver was among the first to spread the word about caring for soil and community, inspiring a generation of organic farmers in the late 1800s and early 1900s, writes Leah Penniman in Civil Eats. Penniman is co-director and program manager at Soul Fire Farm in Petersburg, New York, a community organization that serves more than 10,000 people each year with food justice initiatives, farm training for BIPOC growers and more. Through "Afro-Indigenous" farming and forestry practices, Soul Fire has been regenerating 80 acres of land, while providing training, workshops and mentorship to underserved communities. "My ancestral grandmothers in West Africa braided seeds of okra, molokhia and levant cotton into their hair before being forced to board transatlantic slave ships. They hid sesame, black-eyed peas, rice and melon seeds in their locks," writes Penniman. "With the seed, our grandmothers also braided their eco-systemic and cultural knowledge. They braided the wisdom of sharing land, labor and wealth." However, Penniman notes, Black farmers once owned 16 million acres of land in the U.S. after emancipation, yet "almost all of that land is now gone," she said. "In 2010, Soul Fire Farm was born with a mission to reclaim our ancestral belonging to land and to end racism and exploitation in the food system. What began as a small family farm is now a community organization committed to this systemic and ancestral change. And we pray that the words from our mouths, the meditations in our hearts, and the work of our hands are all acceptable to our grandmothers who passed us these seeds."
USDA Secretary: Creating equitable opportunities for Black farmers lifts all boats
Provisions of the recently enacted American Rescue Plan that seek to acknowledge and address systemic racism perpetuated against generations of Black farmers will benefit the entire agriculture sector, U.S. Secretary of Agriculture Tom Vilsack told stakeholders at a House Agriculture Committee hearing held in late March. President Biden's $1.9 trillion Covid-19 relief plan earmarked nearly $5 billion for Black farmers impacted by decades of discrimination made worse by the pandemic, NBC Washington reported. "Creating more equitable opportunities for Black farmers is a rising tide that can lift all boats," Vilsack said at the hearing, Food Navigator-USA reported. "As one study found closing racial gaps in wages, housing credit, lending opportunities, and access to higher education would amount to an additional $5 trillion in gross domestic product and six million jobs to the American economy over the next five years," Vilsack said in defense of "socially disadvantaged farmer provisions in the American Rescue Plan," that have come under fire by some legislators and critics of the plan. "While Black farmers receive about $60 million in annual commodity subsidies, white farmers annually receive about $10 billion in commodity subsidies," Vilsack said. He also noted that 97% of coronavirus food assistance payments went to white farmers, Food Navigator-USA reported. "More need to be done to drive our efforts deeper," Vilsack told the House Agriculture Committee. He emphasized the necessity to "make clear that prosperous farmers of color means a prosperous agriculture sector and a prosperous America."
Steven Hoffman is managing director of Compass Natural, providing brand marketing, PR, social media, and strategic business development services to natural, organic and sustainable products businesses. Contact [email protected]
Have some big ideas or thoughts to share related to the natural products industry? We'd love to hear and publish your opinions in the newhope.com IdeaXchange. Check out our submission guidelines.
Subscribe and receive the latest updates on trends, data, events and more.
Join 57,000+ members of the natural products community.
You May Also Like
---