Splenda steady, bulk ingredients sluggish for T&L
Splenda steady, bulk ingredients sluggish for T&L
Bulk Ingredients were weaker, driven by lower U.S. sweetener volumes and ethanol margins.

With the annual sweetener pricing round largely complete, Tate & Lyle issues the following trading statement for the three months ended Dec. 31, 2014.
Third quarter operating performance
Speciality Food Ingredients in line with our expectations

Bulk Ingredients weaker driven by lower US sweetener volumes and ethanol margins

Diagnostic review of global supply chain confirms no material incremental capital investment is required; improvements to operating and internal planning processes being implemented
Speciality Food Ingredients
Speciality Food Ingredients, excluding SPLENDA® Sucralose, performed in line with our expectations, with volumes slightly ahead of the prior year period driven by solid growth in Europe and Asia Pacific. Customer demand for new products launched from our innovation pipeline remains high, with these new products delivering another quarter of strong volume growth.
SPLENDA® Sucralose performed in line with our expectations with volumes slightly lower than the prior year period. The sucralose market remained, and looks set to continue to be, extremely competitive and our approach remains only to compete for volumes where we see value. We expect to conclude the project to evaluate how best to maximise returns from this product by the end of the current quarter.
We continue to invest in the higher growth emerging markets. On Dec. 8, 2014, we acquired a majority equity interest in Gemacom Tech Indústria e Comércio S.A. (Gemacom), the leading domestically-owned Food Systems business in Brazil. In December, we also repurchased certain distribution rights to sell crystalline fructose directly to customers primarily in Asia Pacific for a consideration of US$18million. This will be treated as an exceptional cost in the full year income statement.
Bulk Ingredients
Bulk Ingredients performed below the prior year period driven by the impact of lower US sweetener volumes in part due to capacity constraints in the wider US transportation network, weakening EU sugar prices which affected bulk sweetener prices in Europe, and a sharp deterioration in ethanol margins near the end of the period. The combined impact of these industry-related factors meant that Bulk Ingredients performed below our expectations.
Consistent with our strategy to dampen commodities volatility, we have progressively re-positioned our Bulk Ingredients business such that tolling contracts now represent around 75 percent of US corn sweetener volumes. Contracts in the 2015 calendar year pricing round for the remaining 25 percent of corn sweetener volumes were renewed at higher unit margins, although this benefit for the overall division will be offset in the final quarter and into the 2016 financial year by a combination of lower volumes as grind is diverted to Speciality Food Ingredients and the impact of continued pricing pressure in US ethanol and EU bulk sweetener markets.
Review of demand, supply and planning processes
The diagnostic review of global demand, supply and planning processes announced in September 2014 has been completed. This confirms that the programme of incremental capital expenditure announced as part of our May 2014 full year results, together with ongoing actions to increase inventory held closer to our customers, will allow us to better manage customer needs going forward. Accordingly, no material incremental capital investment is required beyond the already announced incremental capital expenditure which we expect to come on stream in the second half of the 2016 financial year. The review also confirms that improvements are needed to operating and supply chain planning capabilities and to the robustness of internal planning processes. 
A programme to implement these improvements is underway, with a number of short-term actions already in place, and it is anticipated this will take 12 to 18 months to embed fully. Together, these actions are expected to improve the capabilities required to support future growth in our Speciality Food Ingredients business.
As previously reported, we expect to incur costs of around £40 million in the current financial year as a result of operational and supply chain disruption. Of this, around £15 million relates to operational costs which are not expected to reoccur in the next financial year. The remaining costs relate mainly to lost sales due to product unavailability and while we expect a return to normal levels of growth off a lower base, we do not expect to see the incremental benefit of the recovery of these lost sales in the 2016 financial year.
Balance sheet
Net debt at Dec. 31, 2014 was £466 million (Sept. 30, 2014 – £383 million), reflecting investments in future growth including the continued deployment of capital expenditure previously announced, the acquisition of a majority stake in Gemacom, and the repurchase of crystalline fructose distribution rights. The effect of exchange translation was to increase net debt by 
£15 million.
Outlook for the year ending March 31, 2015
While Speciality Food Ingredients is anticipated to continue to perform in line with our expectations, following the weak performance of Bulk Ingredients in the third quarter driven by lower US sweetener volumes and pressure in ethanol and EU bulk sweetener markets, which we anticipate will continue through the fourth quarter, we now expect Group profits for the full financial year to be modestly below the range stated in September 2014 of £230 to £245million.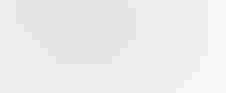 Subscribe and receive the latest updates on trends, data, events and more.
Join 57,000+ members of the natural products community.
You May Also Like
---