Sprouts looks to boost annual per-store sales to $20 million
Sprouts looks to boost annual per-store sales to $20 million
The retailer is turning to basket-level analysis to drive sales initiatives.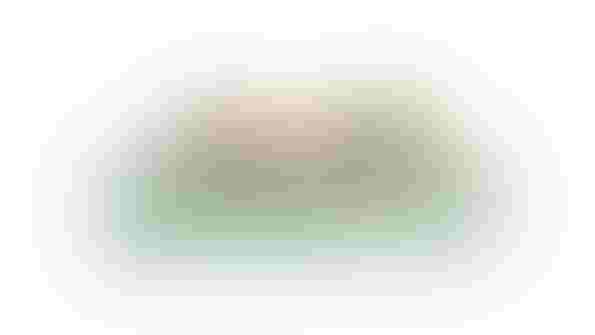 Sprouts Farmers Market hopes to boost annual sales per store to $20 million over the next four or five years, company executives told investors Thursday at the Goldman Sachs Global Retailing Conference in New York.
Though some stores do "well north of $25 million a year, the average today is $17 million," CEO Amin Maredia said, "so $20 million is a mid-term goal we've set for ourselves as we continue to drive various initiatives and expansion of other areas. It's more of a target to keep driving the business, but it's not an end state."
Jim Nielsen, president and COO, said the Phoenix-headquartered company believes it can boost annual sales per store by increasing basket size and pursuing a variety of sales initiatives, including expanding the breadth of private label and connecting more with consumers.
"We've done pretty deep consumer insight studies every 12 to 18 months, and that gives us a tremendous amount of longitudinal data around what customers want. That's one of the reasons we started our deli initiative offering more options at noon and 5 p.m.," he said.
"We don't have a loyalty card, but we do a lot of basket-level analysis, which gives us a lot of insight on how customers shop and what they're looking for," he added.
Asked how Sprouts is able to offer produce at lower prices than most competitors, Maredia responded, "It's really about quality, freshness and moving volume hard and fast. It's more the structure of our business model more sourcing.
"We do inbound and outbound quality testing at our warehouses. We control the entire supply chain, so we work directly with farmers whose product comes into our warehouse and flips back out into the stores within 48 or 72 hours.
"We're also moving three times or more the average inventory of a store per week, which means we can leave high quality product on the shelf in ambient temperature because it's moving so fast, and that actually gives the customer an extra one to four days when it gets into their refrigerator."
In response to another question, Nielsen said Sprouts expects meat and produce pricing to show some signs of inflation over the next six months.
"In prior quarters, produce and meat were major deflationary drivers, along with some areas of deli, specifically cheese," he said. "Looking forward, we're seeing meat, fruits and vegetables stabilizing.
"The heat in California is not helping us, so we're going to see some cost increases across the market, and you'll start to see some signs of inflation over the course of the next two quarters."
According to Maredia "The first half of the year was a little bit more difficult because of produce availability and deflation, but things have normalized over the last couple of months, and we're starting to see flat to slight inflation now.
"But more importantly, produce availability and the produce crops have been very good, which really allows us to continue to drive traffic, so traffic is looking good."
This piece originally appeared on supermarketnews.com, a New Hope 360 sister website. Visit the site for more grocery trends insights.
Subscribe and receive the latest updates on trends, data, events and more.
Join 57,000+ members of the natural products community.
You May Also Like
---