Survey: Parenthood drives millennial demand for antibiotic-free, organic meat
Survey: Parenthood drives millennial demand for antibiotic-free, organic meat
2015 data reveals that millennial parents are driving the tidal shift in consumer demand for responsibly raised products and are concerned about "organic" or "no antibiotics" when choosing fresh chicken.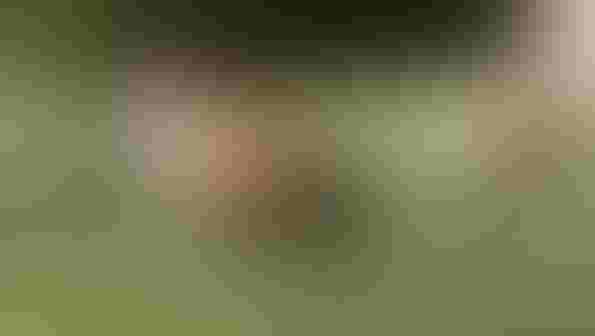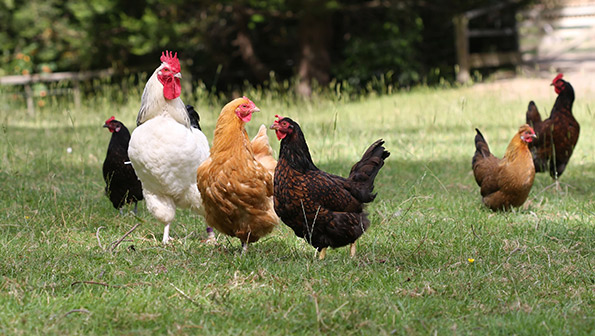 Following Foster Farms' participation in the White House Forum on Antibiotic Stewardship and the company's introduction of two new lines of poultry raised without antibiotics, the West Coast poultry leader today released survey findings measuring Millennial's attitudes towards food issues, grocery purchasing behavior and preferences. The 2015 data reveals that Millennial parents are driving the tidal shift in consumer demand for responsibly raised products and are largely influenced by traditional family values and peer/community feedback when making household food decisions. While availability and pricing are cited as potential challenges, nearly one-third of respondents consider "organic" or "no antibiotics" to be the most important factor in choosing fresh chicken.
Conducted in 2015, the survey of 1,872 West Coast Millennial parents found that once Millennials have children, traditional family values and peer/community influence are the primary factors influencing everything from grocery purchases to cooking and consumption habits – with 74 percent reporting their criteria has changed a lot due to these factors. Millennials report their purchasing standards for fresh chicken differ significantly from their parents or previous generations. Yet, while demand for these products is at an all-time high, West Coast consumers report confusion on labeling terms and perceive these products to be niche in category.
Highlights from the independent survey conducted by MetrixLab include:
85 percent of Millennial parents indicated that their criteria for buying meat and poultry has changed over the last several years; 42 percent cited having a child as the primary reason, while 32 percent credit becoming more educated on how food is produced

79 percent of Millennial parents surveyed agreed that they are much more concerned than their parents' generation about chemicals, antibiotics and ingredients used to produce food, while 78 percent say they are more concerned than their parents' generation about nutrition

Use of antibiotics in meat and poultry production (54 percent), hormones and steroids in meats, poultry or dairy products (60 percent) and food safety (68 percent) are the top three food issues that survey participants were very concerned about

83 percent cook dinner at home four or more nights per week and nearly half of respondents cited family members as having the greatest influence on cooking habits

54 percent said that when making decisions about the food they feed their families they rely on information from friends and family to help inform those decisions (versus expert chefs, cookbooks, blogs, and other influencers in the food category)

Nearly 80 percent of those surveyed noted that buying humanely raised meat and poultry is more important to them now than it was in the past

Local matters: 81 percent of those surveyed agreed that they try to buy poultry that is raised in their state
The survey finds West Coast Millennial parents are actively seeking more antibiotic-free and organic options, with "no antibiotics" and "organic" ranking among the top three fresh chicken purchase drivers. However, many consumers are still uncertain of what these terms actually mean: 42 percent of those surveyed who occasionally or always purchase antibiotic-free poultry are still at least somewhat confused about the term "antibiotic-free poultry," while 37 percent of respondents are either unsure or do not understand what "certified organic" means when it comes to poultry.
"This survey aligns with our own data emphasizing the overwhelming demand for organic products and need for more education about labeling," noted Laura Batcha, CEO and executive director of the Organic Trade Association. "While the largest sector of organic growth is in fruits and vegetables, meat and poultry products are the next frontier for significant adoption. Foster Farms' entry is an important step in providing greater access to USDA certified organic poultry products in mainstream grocery stores."
Price is also perceived as a barrier to widespread adoption of antibiotic-free and organic poultry: 75 percent of West Coast Millennials view antibiotic-free chicken as expensive. Nonetheless, a significant proportion of consumers are willing to spend more: while 87 percent of those surveyed report concern about the cost of food, nearly a quarter (23 percent) said they have purchased organic chicken three or more times out of their past five purchases. In fact, 82 percent of those surveyed who purchase organic chicken do so for a routine family dinner, as opposed to a special occasion.
Availability is a priority for many of those surveyed: 60 percent believe antibiotic-free chicken is hard to find. Many consumers say it is extremely difficult to make several different grocery stops. An overwhelming majority – 94 percent – of West Coast Millennial parents agree they want as many product choices in the supermarket as possible, with 56 percent preferring to make one stop for all groceries. For many respondents, the societal expectation to choose organic foods is unsettling: 59 percent of those surveyed report feeling scrutinized over their food choices, with 29 percent feeling pressure to say they purchase organic foods often, even when they do not.   
"Consumers expect a new generation of responsibly raised poultry and meat products," said Ira Brill, Foster Farms director of communications. "Demand for these products is not a trend; it is an absolute priority for millennials and for our customers who want more choices when it comes to organic, antibiotic-free, locally grown and humanely raised poultry."
Subscribe and receive the latest updates on trends, data, events and more.
Join 57,000+ members of the natural products community.
You May Also Like
---
Sep 20 - Sep 23, 2023
Natural Products Expo East is the East Coast's leading natural, organic and healthy products event.
Learn More