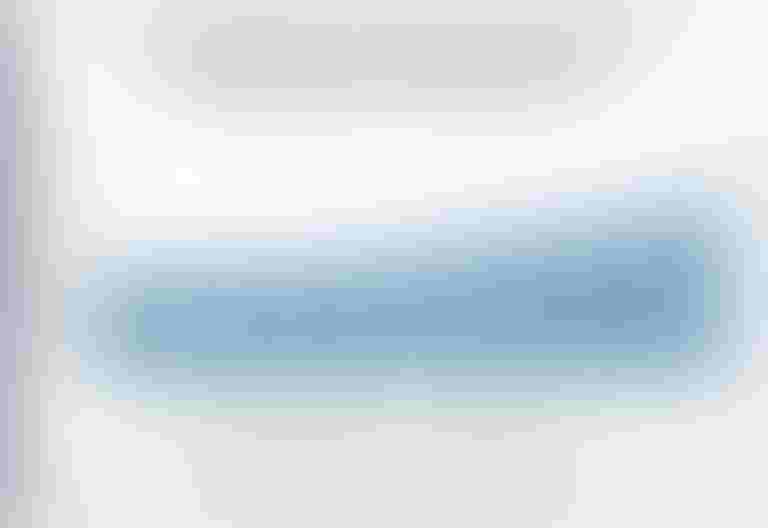 The nutrition industry is growing up. The Wild Oats grocery chain is poised to make a comeback, but the "wild oats" have largely been sown. It's a maturity thing. The one-hit wonders may keep coming, courtesy of Dr. Oz and social media, but the era of the one-night stand is over. Raw material and ingredient suppliers (RMIS) are now looking for something more lasting.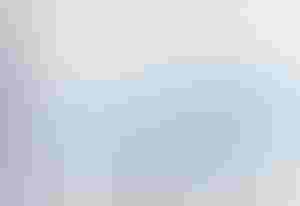 Committed relationships
Or at least they should be. With FDA enforcement nudging those warning letters to the top in Google search results, transparency is an industry must and transparency doesn't happen overnight. Take popular food certifications, such as organic and Non-GMO Project verified. These are more than a promise on paper. "Price is not the main component," says ChromaDex CEO Frank Jaksch, speaking of the slow march toward quality in supplements. "Number one is to what degree have you qualified, audited and inspected your vendors." People like Jaksch want to believe that holding vendor and supplier relationships to higher standards will help the nutrition business, especially supplements, grow as fewer 483s and warning letters scale back skepticism among consumers. Whether or not that's already happening, the raw materials market is growing. According to NBJ research, RMIS sales grew by 11% in 2012, with rising stars like monk fruit and curcumin/turmeric—with it's 29% jump in natural & specialty channels—boosting the entire RMIS market to $12.5 billion. For 2013, the overall growth is projected at 11% again on $13.8 billion in sales. For more of this year's research results, please turn to page 7.
Strong growth doesn't necessarily mean a land rush of new settlers. The pie is getting bigger but it's also getting sliced into bigger chunks. Consolidation means successful ingredient suppliers hold more sway over the market, to the feared detriment of innovation among startups and dedicated specialists. Over the past 12 months, DSM bought Fortitech for $450 million. BASF bought Pronova for $920 million, while Schiff Nutritionslipped into the Reckitt Benckiserportfolio for $1.4 billion just months after Schiff 's acquisition of Airborne. Those were blockbuster moves across the industry's value chain, but M&A was not limited to the marquee players. On a smaller stage, Stauber Performance Ingredientsacquired Pharmline with its distribution, R&D and processing capabilities. Pharmachembought Florida Food Products' ALOE CON line. For investment banker Janica Lane at Partnership Capital Growth,these moves prompt a crystal ball moment. Consolidation could mean higher volume for some suppliers, but lower margins may be part of the ticket price. "They may be looking for price reductions in exchange for
larger volumes," Lane says.
On the lab table, the consequences of consolidation are even murkier for the dietary supplement supply chain. In many industries, Lane says, "it can actually hinder innovation when they get acquired by a large company." Will that prove the case for the nutrition industry, where the terrain is decidedly more complicated? With regulation costs high and likely climbing, deeper resources may grease the skids for big ideas. "You could flip the argument on its head and say consolidation could actually stimulate innovation," Lane says, quickly adding that "maybe that's my wishful thinking."
Trust & transparency
Whatever the effects on volume, consolidation means the need to build a long-term partnership has never been more urgent. Nobody wants to lose a mega-volume customer when the number of players shrinks with each merger. At Albion Minerals, Stephen Ashmead says quality and reliability are eclipsing the spot-market strategy. "You always have a certain amount of churn, but we haven't lost any major customers," says Ashmead. "If your business model is based on 'I am just going to sell at the lowest price,' there's a lot more to worry about."
In supply chains, some links are stronger than others. When something does go wrong—"You still run into the occasional dock workers' strike at the country of departure," Ashmead says—the relationship can be what saves the contract. "You're hurting. They're hurting. When you have those relationships, you can usually work those things out."
At RFI Ingredients, VP of Business and Product Development Paul Altaffer says his company looks at long-term relationships to drive long-term success and the only way to get either is with high quality, deep transparency and constantly upping the game on compliance. "Becoming what we call 'ubercompliant'— spending a lot of time and money to become as best compliant as we can be—that's a huge deal," Altaffer says. "I don't know if the model works for everybody but it's certainly what's sparked a lot of growth for us."
Altaffer, who describes RFI as a "field to formula" model, says more of RFI's customers have realized that detailed documentation isn't cheap. "If you're a brand stakeholder and you have to buy from a variety of different suppliers, you have to go through the cost of qualifying those suppliers." RFI has its own testing labs. If they are not growing an ingredient, they send RFI inspectors to the field where it's grown and can provide a documented turnkey experience to finished product companies. "A lot of companies are unaware of what the regulatory issues are," he says, adding that the complexities multiply at a "quantum pace." "The best you can do is try to keep pace with it."
Scott Steil, president of Nutra Bridge, brokers five products from four suppliers, but he sees where the costs are, at both ends. "You're selling a company 10 kilos worth of raw material and there's a 20- page document they have to put out," he explains. "I've seen more documentation in the last year than we have had in the last ten years before that." Those requirements encourage purity and traceability at every step—from vendor to supplier to finished product—and that makes long-term relationships the only realistic option, Steil contends. "Once you are set up with somebody, you are dialed in for the long term because it's so hard to go through all these processes with multiple vendors." It's also no place for amateurs. It's grow up or get out. "The bad apples are either being taken out, or they just decide to shut down, or they sell the company to a bigger company that can come in to bring them up to speed," says Steil.
At AIDP, VP of Business Development Kathy Lund has seen her share of documentation— piles of it. AIDP earned NSFcertification in 2011. "It's expensive and there's a lot of due diligence. The rigor they take to audit our plants is pretty intense." NSF in the plant is one end of the chain, but there's more than one strand off that chain. Many suppliers operate overseas where the legwork crosses oceans. "Before we even offer up a product we have people who work over in China and know the industry audit the plant," says Lund. That's the cost of doing business, the cost of the long-term relationship. "More and more companies are asking for different kinds of certification," Lund explains.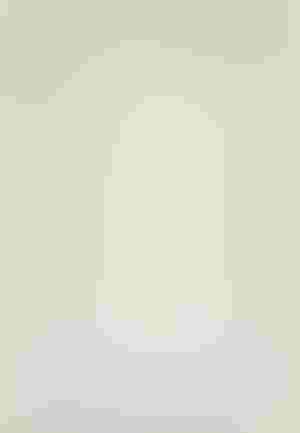 Green tea sideways
In the labs, it's not the cost of doing business. It is the business. At Alkemists Labs, business is good. "The underlying fact is that it's getting better. Testing is on the uptick, there's no doubt," says CEO Elan Sudberg.
But what's good for business might not be good for the consumer, Sudberg fears. Legacy products, from letter vitamins to one-ingredient herbs, don't have the flash that branded ingredients get in the "What have you got that's new?" culture of the supplement industry. "It's not just green tea anymore," Sudberg says. "It's got to be 'Green TNX.'"
Sudberg doesn't always know what to make of the new formulations and products. Sometimes he can't even test for them. New and novel products don't come with known and measured standards. "There's no published testing on these ingredients because they've been made up by the company," he says. "We test it like green tea and it fails," he says of a hypothetical product. "It's green tea sideways."
So while he talks about "the overall increase in compliance," for his own medicine cabinet, Sudberg has grown wary. "If I'm looking for a magic bullet, I'll take a pharmaceutical drug. If I need something slower, I drink coffee. If you need to take something for your workout, maybe your workout is not realistic." Sudberg predicts that the more fringe the claim and the less certain the testing, the shorter the ingredient' market half-life.
A reckoning?
RMIS companies will say the documentation on branded ingredients has never been higher. Executives talk about finished product brands asking for two studies on a product. And they'd better be published. "There is more science required by the brandholders before they take the chance on something the FDA might pull," says Doctor's Best CEO Scott Steinford, a finished-product exec with a deep background in supply. "Twenty years ago, testimonials were enough to be able to launch a product."
"The major companies don't just take something anymore because it looks like a great story," Steinford adds. "The brandholder launch decision is merging closer to what a pharmaceutical company might require than what it used to be." Even when the science is there, the product is effective and it gets a media bump, maybe even a Dr. Oz moon shot, the relationship still looms large between the ingredient manufacturer and the brandholder. Steinford charges that a smart supplier with a branded ingredient must meet the obligations at the contracted price no matter how hot the product becomes in the moment. "You can't necessarily work off a supply and demand market strategy," Steinford says. A supplier that turns their back on customers and takes the product-of-the-moment to the shelf on its own is short sighted in a long-term game. "They are going to have a tough time coming back to the marketplace and getting brandholders to trust them."
Trust, as everybody from the CEO to the jilted sweetheart knows, is the foundation of the long relationship. Jaksch sees trust becoming the necessary norm, but he also predicts growing pains will include growing-up pains. More consolidation and attrition are coming and the companies that haven't polished up their transparency and compliance will be left behind. He points to trends in the OTC and generic drug industry. "Twenty-five years ago, you had somewhere in the range of 6,000 to 8,000 OTC manufacturers and that list got whittled down to 800," Jaksch says, explaining that quality and compliance made the difference. Raw material & ingredient suppliers with the smarts and the standards could see a similar opportunity.
The quick money, the spot-market sale, the one-night stand? That's a dead-end, he says. "What happens if tomorrow you lose 50% of your competitors and the size of the market remains the same?" Jaksch asks. "Quality is going to be the determining factor for success. Quality is paramount. And the ones who figure that out are going to make a lot of money."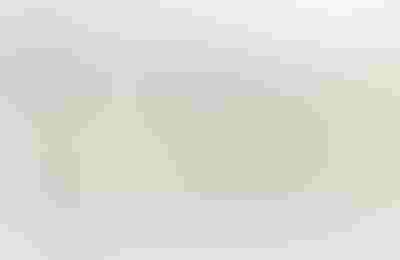 Subscribe and receive the latest updates on trends, data, events and more.
Join 57,000+ members of the natural products community.
You May Also Like
---