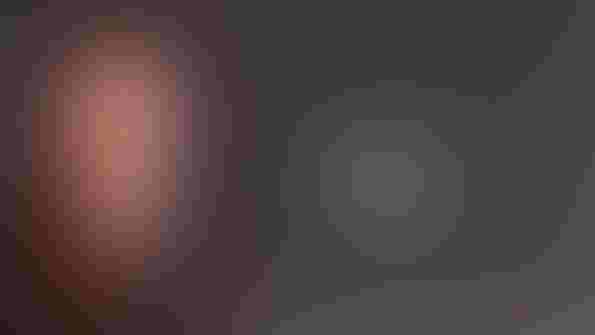 At the time of publication, it was difficult to imagine a more dynamic year in nutrition industry M&A than the one that had just transpired. Admittedly, many industry participants likely made similar remarks in mid-2012. Continuing a multi-year streak that has lasted since mid-July 2010—when Carlyle announced the acquisition of NBTY and industry M&A activity subsequently snowballed—the July 2013 to June 2014 year of nutrition industry transaction activity has continued the streak. Given an abundance of capital on strategic balance sheets and among financial institutions, robust debt markets, and a growing focus on health, wellness, and prevention, vitamin, mineral, herb and supplement (VMHS) companies of all types were in high demand on the deal scene.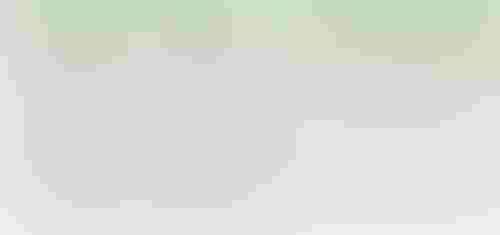 In the last 12 months of transactions, we can glean some interesting trends, some of which support historical trends and some of which stand in stark contrast:
•  Buyers: After a couple of years dominated by strategic transactions, private equity is back in VMHS M&A.
•  Size: A number of large transactions transpired and very small investments in the space seemingly became more popular as angel and other early-stage investors piled into the space.
•  Targets: While branded VMHS products remained in favor, the last 12 months might be best characterized as the year of the contract manufacturer.
Buyer landscape
After a number of years of limited availability of VMHS assets for sale, combined with high strategic valuations, private equity made its mark on the sector. In the back half of 2013, RoundTable Healthcare Partners, a private-equity firm focused on pharmaceutical manufacturing, made a splash with the $400M acquisition of gummy vitamin manufacturer Santa Cruz Nutritionals and further demonstrated the blurring lines between pharma and VMHS.
That was followed by a round of interesting 2013 private-equity transactions, including Permira's November 2013 announcement of the take-private of Atrium Innovations, which was the largest transaction recorded for the 12-month period (closed February 2014). With nearly $500 million of revenue, Atrium comprised a range of manufacturing assets, healthcare practitioner VMHS brands, a direct-to-consumer business, and brands sold at retail (e.g., Garden of Life). Permira didn't fully make its post-acquisition intentions clear, but platforms of Atrium's scale without a corporate parent are rare, and one can imagine a multitude of opportunities to pursue organic and acquisitive growth across the various Atrium businesses and geographies that focus the asset base.
Following the Permira deal, 2014 started with another significant Canadian VMHS deal involving private equity—Jamieson Laboratories, Canada's largest VMHS brand sold at retail, was acquired by CCMP and Stockton Road Equity. Jamieson, which had been privately held for the 92 years leading up to its acquisition, is a well-established brand across Canada with the retail relationships and brand equity to continue expanding organically and through acquisitions, especially with new management and investors at the helm. The company has already announced the acquisition of Lorna Vanderhaege Health Solutions, which sells natural health products for women under the SMART brand name.
Among strategics, Post Holdings emerged as the buyer of VMHS businesses in the second half of 2013, transforming itself from a cereal business to a more diversified business with a strong sports nutrition presence. Post spent over $700 million acquiring three sports nutrition businesses in sequence: Premier Nutrition in August, Dymatize in December, and PowerBar in February. Given recent declines in cereal consumption, the double-digit growth rates in the sports nutrition category may be a nice hedge for the company.
Supplement retailers GNC and Vitamin Shoppe were also active in M&A and continued to diversify their business mix, with Vitamin Shoppe acquiring Florida-based supplement manufacturer FDC Vitamins and GNC expanding its online presence with the purchase of Discount Supplements.
Perhaps most interestingly, Helen of Troy became the latest CPG business to enter the VMHS space, acquiring "magalog" business Healthy Directions for $195 million. Helen of Troy, best known for its OXO brand of housewares, reported that Healthy Directions gave the company an opportunity to diversify its revenue base with a recurring revenue model growing at faster rates than its base business. Given Healthy Directions' older customer base with high disposable income, it seems there could be opportunities for cross-selling Helen of Troy products through the Healthy Directions platform.

Manufacturing is where it's at
One of the most pronounced transaction trends over the last 12 months is the prominence of contract manufacturing acquisitions and investments. As the supplement industry continues its outperformance, manufacturing has landed in the center of the M&A bullseye. In addition to Santa Cruz Nutritionals, HIG acquired FHG Corp. (d.b.a. Integrity Nutraceutical Manufacturing), which in turn acquired CornerStone Research and Development, giving the combined company facilities in the east and west and a more diversified product mix, from sports nutrition to capsules and pills. Kohlberg & Company acquired bar manufacturer Nellson Nutraceutical, family office Rosewood Private Investments acquired United I International Laboratories and Ampersand Capital invested in Innovative Food Processors (IFP).
Strategics got into the game too, with Vitamin Shoppe further vertically integrating through the acquisition of FDC Vitamins, Robinson Pharma expanding its footprint with Creations Garden Natural Products and Pharmachem acquiring Powder Processors.
Given the benefits of scale in contract manufacturing, growth in the industry, and limited capacity in some sub-segments, contract manufacturing should continue to attract strong attention from strategic and financial buyers.
Deals big & small
While manufacturing was prominent in larger transactions, VMHS brands attracted strong attention at a smaller scale. Smaller private-equity investors, venture capitalists, and angels have funded numerous early-stage innovative brands in the category.
As an example, SmartyPants, a gummy vitamin business, sought growth capital via crowdfunding platform CircleUp, raising an additional $2.2 million in Spring 2014 after an initial CircleUp capital raise in Spring 2013. Skoop, a Colorado-based company in the business of superfood powder blends, took in $1.2 million from unidentified sources. Aloha, another superfood powder brand with a DTC model, received $4 million from a consortium including Highland Capital Partners, First Round Capital, The Founders Fund, Khosla Ventures, and Forerunner Ventures.
While not an angel per se, Boulder Brands entered the category with the acquisition of 80% of GlucoBrands (d.b.a. Level Life Foods) for $2.4 million, stating that the company's products—which target diabetes—would complement its heart-healthy Smart Balance Products, plant-based Earth Balance line, and its gluten-free brands as another condition-specific offering.
As assets of scale diminish and innovation in the industry accelerates, younger brands may attract greater investor interest as standalone investments or add-on acquisitions.
Subscribe and receive the latest updates on trends, data, events and more.
Join 57,000+ members of the natural products community.
You May Also Like
---