This week: Dagoba launches nonprofit fund | Natural by Nature makes organic grass-fed butter convenient
This week: Dagoba launches nonprofit fund | Natural by Nature makes organic grass-fed butter convenient
New product launches, certifications, hires and appointments, and other natural products company news this week.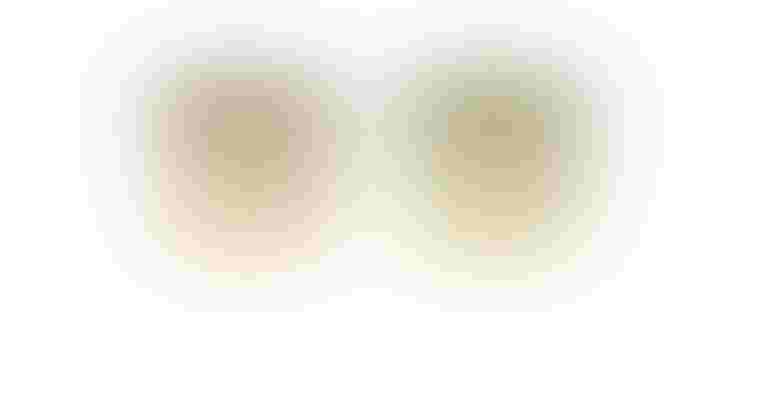 Natural by Nature combines the full, rich flavor of stick butter with the convenience of being in a tub with its latest product—organic, grass-fed butter in a 10 oz. tub. The butter is not injected with nitrogen (as whipped butter is after churning) and therefore holds its complete flavor profile. Available in salted and unsalted varieties.
Organic Fuel Whey Protein Powder is the newest addition to Organic Valley's organic protein drinks. It's made with four to five simple ingredients, contains 26 grams of organic whey protein and has just 3 grams of unrefined sugar. Like all Organic Valley products, Organic Fuel Protein Powder is USDA certified organic and never contains artificial sweeteners, artificial ingredients, antibiotics, synthetic hormones, toxic pesticides or GMOs. Available in two flavors, Chocolate and Vanilla, Organic Fuel Whey Protein Powder will be sold in natural food stores, food cooperatives and major grocery chains beginning in July.
Quantum Nutrition Labs introduced Quantum Testosterone to its line of whole food, herb-based supplements. The botanical-based formula features LJ100 TongKat Ali—a unique, patented, aqueous extract of eurycoma, which is a southeast Asian botanical used to support stamina, sports performance and muscular strength in adult males. Product format includes 100 percent solvent-free vegetable capsules, vegetable-source soft gels, liquids and tinctures.
Organic, artisan chocolate company Dagoba celebrates World Rainforest Day with a new look, new flavors and a nonprofit initiative. Dagoba responsibly sources its ingredients and supports the cacao communities by using only USDA certified organic cacao beans from Rainforest Alliance Certified farms as well as Non-GMO Project verified ingredients. As it expands its presence nationally, Dagoba has continued to support infrastructural, educational and women's self-empowerment initiatives within cacao communities with the launch of the One for All Cacao Project, a nonprofit fund that invests in infrastructure and education while continuing to drive women's self-empowerment in cacao communities in Peru, Tanzania, Ecuador and the Dominican Republic.
Axiom Foods is helping the food industry add a helping of veggies into their burgers with a new non-GMO pea protein analogue called Vegotein MA. Made from yellow peas (Pisum Sativum), this highly functional ingredient can be used not only as a meat replacement, but also as a meat extender which decreases the cost for nuggets, patties and meatballs, yet adds nutritional content, grams of protein and has an added benefit of providing juiciness. Vegotein MA serves as an alternative to soy and wheat gluten. Applications include uses in ground meats, vegan/vegetarian meats and products developed for the allergy-sensitive.
Making its way onto retail shelves this summer is new mission-focused packaging from Deep River Snacks, as well as a new Black Truffle Kettle Chip flavor. A refined logo and the tagline, "Because We Give a Chip," are emphasized, while other key information, such as 'Cooked exclusively in Sunflower Oil' and '10% of profits to charity,' is added to the front of the bag.
Deerland Enzymes & Probiotics, a leading developer, formulator and manufacturer of enzyme- and probiotic-based dietary supplements, has received an investment from RoundTable Healthcare Partners, a private equity firm focused on the health care industry. Deerland specializes in customized product formulations and offers a line of clinically-studied branded ingredients, including its probiotic, DE111, which recently earned Non-GMO Project verification and Health Canada approval. The Company also offers multiple branded enzymes, including its innovative Glutalytic and ProHydrolase products.
Subscribe and receive the latest updates on trends, data, events and more.
Join 57,000+ members of the natural products community.
You May Also Like
---