UFCW calls for expedited vaccine access, hazard pay for frontline food workers
UFCW calls for expedited vaccine access, hazard pay for frontline food workers
Nearly 400 member workers have died and 80,000 been infected or exposed during pandemic, according to United Food and Commercial Workers International Union.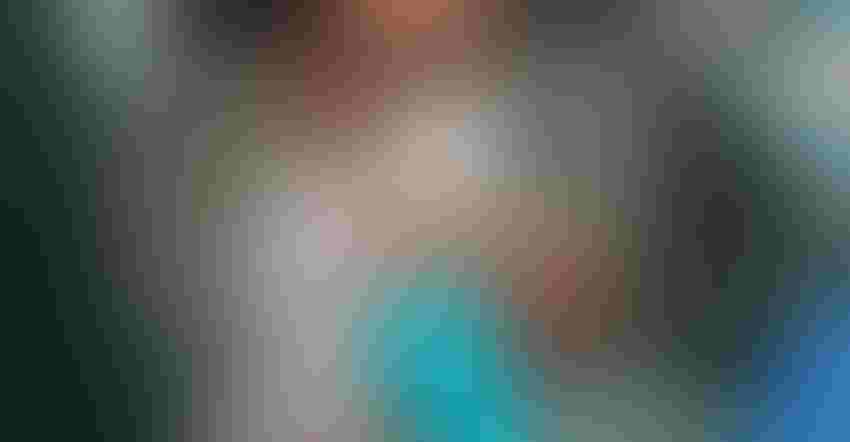 The United Food and Commercial Workers International Union (UFCW), which represents 1.3 million frontline essential workers, called on leading grocery retailers and local and federal government to expedite vaccine access for frontline food workers, while applauding the new wave of local hazard pay measures in at least 15 cities in the United States.
"COVID-19 is still a national emergency, and the threat of this pandemic for essential workers is worse now than ever before," said Marc Perrone, UFCW International president. "Companies like Kroger, Walmart and others still refuse to publicly disclose the full impact of COVID-19, including how many frontline workers have been infected and died, even as the speed of virus infections has increased in the last two months."
Perrone pointed to UFCW data that reported there have now been among the union's members across the country, nearly 400 frontline worker deaths and 77,600 frontline workers infected or exposed, including 137 grocery worker deaths and over 30,100 grocery workers infected or exposed and 132 meatpacking worker deaths and 21,900 meatpacking workers infected or exposed.
"Essential workers in grocery stores and meatpacking plants are not being prioritized for vaccine access in many states and continue to face delays that further endanger their health," Perrone said. "Simply put, the failures in early vaccine distribution under the past administration have left millions of Americans and essential workers defenseless. Governors must immediately work with CEOs in these industries to ensure the vaccine is free for all essential workers and that workers have paid time off to receive each dose."
According to UFCW, only 13 states currently provide vaccine access for grocery workers as a high-priority group: Alabama, Arizona (varies by county), California, Delaware, Hawaii, Illinois, Kansas, Kentucky, Maryland, Nebraska, New York, Virginia and Wyoming.
Perrone continued his call for companies to reinstate or expand hazard pay, which many retailers discontinued last year after the spring and summer "peak" of the pandemic. That peak was eventually eclipsed by larger numbers of infections and deaths from COVID-19 this past fall and current winter.
"As the danger from COVID continues, grocery workers are among the most at risk to daily exposure to the virus, yet most companies refuse to reinstate hazard pay," said Perrone. "Thanks to UFCW grocery workers speaking out, a growing list of cities like Los Angeles and Seattle are stepping up to mandate grocery hazard pay. But some companies not only refuse to provide the hazard pay, they have retaliated with store closures and job cuts to threaten local mayors who have recently advanced grocery hazard pay measures."
He added, "As America's largest food and retail union, UFCW will do everything it can to ensure that food workers—both union and nonunion—receive the hazard pay they've earned and the vaccine access they urgently need as they continue to report to work each day during this deadly pandemic."
UFCW has led the push to restore grocery hazard pay for essential workers. Last week, UFCW local unions helped secure new grocery hazard pay mandates in Seattle, Los Angeles, Long Beach and many other cities on the West Coast. This has prompted action from national grocery chains.  In recent months, UFCW's national hazard pay campaign has helped secure additional hazard pay deals for 120,000 grocery workers in California, New York and across New England.

This piece originally appeared on Supermarket News, a New Hope Network sister website. Visit the site for more grocery trends and insights.
Subscribe and receive the latest updates on trends, data, events and more.
Join 57,000+ members of the natural products community.
You May Also Like
---