LycoRed bolsters nutricosmetic market with ingestible skincare ingredients
LycoRed bolsters nutricosmetic market with ingestible skincare ingredients
Lycopene (from tomatoes) and carnosic acid (from rosemary) are two of the most promising up-and-comers in nutricosmetics.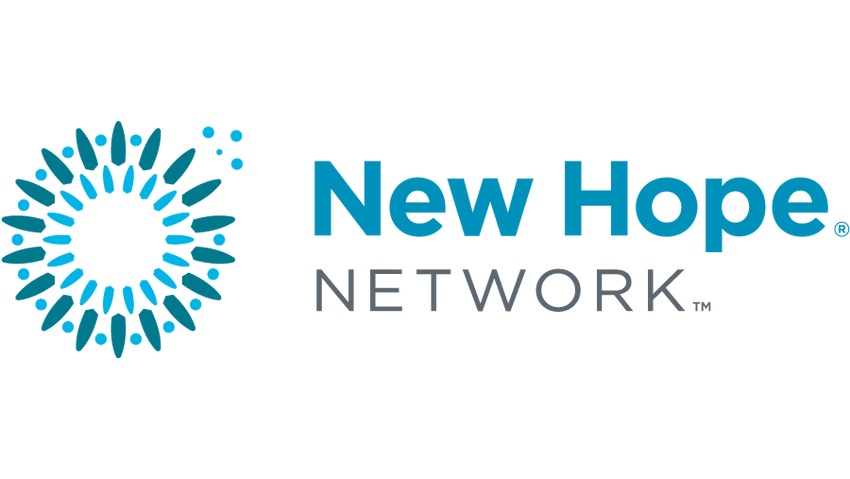 For generations skincare, particularly sun protection, was something we equated with protective clothing or lotions – both worn on the body's exterior. Today however, a growing philosophy in the nutraceuticals industry, particularly those who work with cutting-edge skincare brands, suggest that ingestible skincare is the future in combination with topical protection.
The notion of swallowing a capsule and protecting yourself from solar damage shouldn't seem that far-fetched. Research and technology is already in the marketplace supporting the viability of such products, and products like Lyc-O-Derm™, available through medical practitioners but not over the counter yet, offer consumers just such a complementary approach to protect from the sun's harmful rays.
Two of the most prominent ingredients that make ingestible skincare viable are the tomato extract and carnosic acid extracted from the herb, rosemary. Properly formulated, this blend supports skin health and offers protection from both UVA and UVB damage.
Lyc-O-Derm offers a dietary approach based on UV absorption over a broad range of wavelengths and on intracellular control of oxidative stress, signaling and inflammation for a continual intracellular photoprotection.
Recent studies suggest that tomato-extract based drink fortified with phytoene and phytofluene over a 12 week period could reduce erythema – skin redness caused by sun exposure – by 48% [11].
A significant correlation was found between forehead skin roughness and lycopene concentration in the skin of 40- to 50-year-old men and women [17]. The molecular mechanism of this effect includes a decrease in the expression of MMPs; for example, tomato paste supplementation decreased the expression of MMP1 in buttock skin of healthy women [14].
Moreover, in a clinical study performed by LycoRed, supplementation with tomato extract capsules (10 mg lycopene/day), not only reduced levels of MMP1 mRNA (a marker of photo-aging) in healthy individuals, but also reduced the expression of other molecular markers of UV damage such as the Inter Cellular Adhesion Molecule 1(ICAM1), a marker for skin inflammation [3].
The common cooking herb rosemary, native to the Mediterranean, has enormous potential for use in sun protections supplements. The plant leaves contain high amounts of phenolic diterpenes such as carnosol and carnosic acid. These compounds display antioxidant and anti-inflammatory effects in vitro [2, 8, 20].
The implications for the skincare and beauty industries are significant. Already a years long shift toward more holistic and organic skincare had seen a rise in new products that speak to educated, passionate consumers looking for natural options. The nutraceuticals industry and industry leaders like L'Oreal and Sanofi are steadily reshaping the approach to skincare and sun protection through the development and incorporation of nature-based technologies, and Lyc-o-Derm is just one pioneering product in this trend.
References:
1. Godar, D.E., et al., UV doses of young adults. Photochemistry and photobiology, 2003. 77(4): p. 453-7.
2. Park, M., et al., Carnosic acid, a phenolic diterpene from rosemary, prevents UV-induced expression of matrix metalloproteinases in human skin fibroblasts and keratinocytes. Experimental dermatology, 2013. 22(5): p. 336-41.
3. Krutmann, J., Assessment of the efficacy of two different, antioxidant-based micronutrients for photoprotection of human skin with special emphasis on molecular markers of UVA damage: A placebo controlled, double blind, cross-over study. 2010.where was this published?
4. Ribaya-Mercado, J.D., et al., Skin lycopene is destroyed preferentially over beta-carotene during ultraviolet irradiation in humans. The Journal of nutrition, 1995. 125(7): p. 1854-9.
5. Palozza, P., et al., Lycopene as a guardian of redox signalling. Acta biochimica Polonica, 2012. 59(1): p. 21-5.
6. khanin, M., et al., lycopene and other phytonutrients protect keratynocytes from UV-induced damage. un published results, 2014.
7. Kowalczyk, M.C., et al., Differential effects of several phytochemicals and their derivatives on murine keratinocytes in vitro and in vivo: implications for skin cancer prevention. Carcinogenesis, 2009. 30(6): p. 1008-15.
8. Offord, E.A., et al., Photoprotective potential of lycopene, beta-carotene, vitamin E, vitamin C and carnosic acid in UVA-irradiated human skin fibroblasts. Free Radic Biol Med, 2002. 32(12): p. 1293-303.
9. Palozza, P., et al., Modulation of MMP-9 pathway by lycopene in macrophages and fibroblasts exposed to cigarette smoke. Inflammation & allergy drug targets, 2012. 11(1): p. 36-47.
10. Huang, C.S., et al., Lycopene inhibits matrix metalloproteinase-9 expression and down-regulates the binding activity of nuclear factor-kappa B and stimulatory protein-1. J Nutr Biochem, 2007. 18(7): p. 449-56.
11. Aust, O., et al., Supplementation with tomato-based products increases lycopene, phytofluene, and phytoene levels in human serum and protects against UV-light-induced erythema. Int J Vitam Nutr Res, 2005. 75(1): p. 54-60.
12. Stahl, W., et al., Dietary tomato paste protects against ultraviolet light-induced erythema in humans. J Nutr, 2001. 131(5): p. 1449-51.
13. Draelos, Z.D, The Cutaneous Benefits of an Oral Antioxidant Dietary Supplement Lycored double blind clinical study, 2009.
14. Rizwan, M., et al., Tomato paste rich in lycopene protects against cutaneous photodamage in humans in vivo: a randomized controlled trial. The British journal of dermatology, 2011. 164(1): p. 154-62.
15. Heinrich, U., et al., Antioxidant supplements improve parameters related to skin structure in humans. Skin Pharmacol Physiol, 2006. 19(4): p. 224-31.
16. Jenkins, G., et al., Wrinkle reduction in post-menopausal women consuming a novel oral supplement: a double-blind placebo-controlled randomized study. International journal of cosmetic science, 2013.
17. Darvin, M., et al., Cutaneous concentration of lycopene correlates significantly with the roughness of the skin. Eur J Pharm Biopharm, 2008. 69(3): p. 943-7.
18. Schwarz, T., Mechanisms of UV-induced immunosuppression. Keio J Med, 2005. 54(4): p. 165-71.
19. Van Laethem, A., et al., The sunburn cell: regulation of death and survival of the keratinocyte. The international journal of biochemistry & cell biology, 2005. 37(8): p. 1547-53.
20. Mengoni, E.S., et al., Suppression of COX-2, IL-1beta and TNF-alpha expression and leukocyte infiltration in inflamed skin by bioactive compounds from Rosmarinus officinalis L. Fitoterapia, 2011. 82(3): p. 414-21.
21. Tsai, C.W., C.Y. Lin, and Y.J. Wang, Carnosic acid induces the NAD(P)H: quinone oxidoreductase 1 expression in rat clone 9 cells through the p38/nuclear factor erythroid-2 related factor 2 pathway. The Journal of nutrition, 2011. 141(12): p. 2119-25.
22. Takahashi, T., et al., Carnosic acid and carnosol inhibit adipocyte differentiation in mouse 3T3-L1 cells through induction of phase2 enzymes and activation of glutathione metabolism. Biochemical and biophysical research communications, 2009. 382(3): p. 549-54.
23. Masaki, H., Role of antioxidants in the skin: anti-aging effects. Journal of dermatological science, 2010. 58(2): p. 85-90.
24. Oh, J., et al., Syk/Src pathway-targeted inhibition of skin inflammatory responses by carnosic acid. Mediators of inflammation, 2012. 2012: p. 781375.
25. Reuter, J., et al., Sage extract rich in phenolic diterpenes inhibits ultraviolet-induced erythema in vivo. Planta Med, 2007. 73(11): p. 1190-1.
Study conducted by Bio-inovation laboratories, sponsored by LycoRed Ltd. 2012.
Subscribe and receive the latest updates on trends, data, events and more.
Join 57,000+ members of the natural products community.
You May Also Like
---