Meati Foods' MushroomRoot patent demonstrates benefits of AI
Meati Foods' MushroomRoot patent demonstrates benefits of AI
The company's protected MushroomRoot product holds promise for people looking to improve their diets and health. Dig in to this plant-based protein.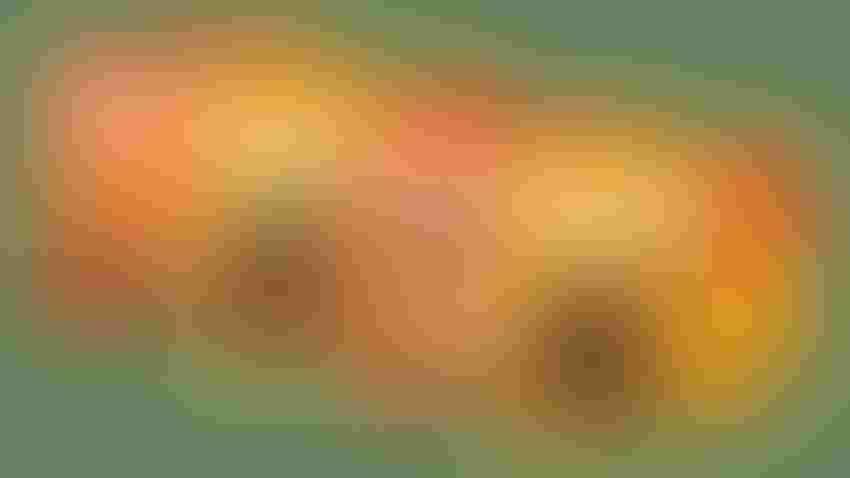 Meati Foods has been granted a patent on its MushroomRoot, the ingredient used to make its meat cutlets have a meaty mouthfeel.
Meati Foods
Plant-based food brands are facing difficult times, as consumers are increasingly sensitive to the cost, ingredients and taste of alternative proteins. Boulder, Colorado-based Meati Foods hopes to conquer those challenges, though, with a recently patented ingredient.
Meati Foods announced today that it holds exclusive rights to its Neurospora crassa-based inventions until 2039. N. crassa, known in the market as MushroomRoot, comes from mycelium, or the mushroom's root structure.
"Mycelium really is this incredible platform of new food," Dr. Justin Whiteley, Meati's co-founder and chief science officer, told New Hope. "There are hundreds of thousands of different species of mycelium. We focused in on one we believe is optimal to be used for human food."
To that point, the U.S. Patent and Trademark Office on Sept. 12 granted Meati Foods a patent for the "composition of matter" that constitutes MushroomRoot. That approval "really protects our core platform of products," said Whiteley, who holds a doctorate in mechanical engineering from the University of Colorado Boulder.
For Meati Foods, MushroomRoot represents a long-overdue addition to the plant-based foods space—one that, in large part, addresses consumers' fears that processed plant-based foods might not be so healthy.
"MushroomRoot is a whole food by itself," Whiteley said. "It's its own organism, very similar to how you eat a mushroom. Our products are really just the mushroom itself and it's very minimally processed in our manufacturing process. We're really just adding some sort of flavor with the MushroomRoot itself.
"That's what's really impressive about mycelium, and specifically MushroomRoot," he said. "The core substrate is extremely bland, so it can take on kind of whatever flavor you give it."
Meati Foods sees endless possibilities around MushroomRoot. The company intends to go beyond its current offerings of steaks and cutlets into areas such as ground meats, seafood, powders, shelf-stable foods and maybe even supplements. And it will educate consumers about MushroomRoot's benefits: Because of its whole-food nature, MushroomRoot contains necessary nutrients including protein, fiber, iron, zinc, riboflavin, niacin, pantothenic acid and folic acid.
"We do an extended nutrition label to highlight the many different benefits you're going to find in there," Whiteley said. "We want to make sure people understand the overall completeness of this food."
Research-backed claims
Yet, more information is sure to come to light. Even before it got the patent, Meati Foods conducted AI-driven research that identified 14 compounds in MushroomRoot and pinpointed one health condition that regular MushroomRoot consumption could support.
"One of the purposes of doing this study was not just to shine light on what we have and what we know, it was to give us future direction of research to shine light on," Whiteley said. "Now it's our job to work with our science advisory board and our team of research professionals to go understand these new type of compounds and the benefits they'll have."
Meati Foods turned to PIPA, a health- and nutrition-focused research firm, for help with the study. Creator of the LEAP scientific discovery platform, PIPA partners with CPG, ingredient and life-science companies to quickly deliver AI-fueled results. For Meati Foods, what previously might have taken three years took one month, Whiteley said.
In turn, Meati Foods uses that data to decide next strategic steps, as well as to tout the advantages of its current products.
Meati's Mushroom Root plant-based protein is being served at restaurants.
MushroomRoot for heart health?
The big most significant of LEAP's findings is that MushroomRoot can improve cardiovascular health. Heart disease remains the No. 1 cause of death among most racial and ethnic groups in the United States, but diet stands out as a primary intervention. Meati Foods aims to capitalize on this discovery.
"PIPA's findings greatly accelerate our understanding of the wide range of public health benefits possible from regular consumption of mycelium as a whole food," said Roberta Holt, associate researcher at the University of California Davis Department of Nutrition and a member of Meati's science advisory board. Holt holds a doctorate in nutritional biology, and her research focuses on how eating specific foods affects humans' cardiovascular health.
"The unexpected discovery of additional potentially beneficial compounds that are quite rare further emphasizes the importance of integrating AI into research to accelerate our scientific understanding of the complexity of whole food products like Meati, and their potential role in human health," Holt said.
'We need to continue to scale'
Still, reaching the masses, particularly in food deserts, could take a while, as Meati Foods is the only manufacturer of MushroomRoot. It produces its mycelium in large tanks in a facility, almost like a brewery, north of Denver. While MushroomRoot propagates quickly, other logistics come into play.
"We need to continue to scale our own internal manufacturing efforts because no one else is making MushroomRoot," Whiteley said. "We have to make our MushroomRoot and our final products, so if we want to distribute widely, we have to keep increasing the amount we can produce. But it is our goal to become as widely distributed as possible and be open and available to underserved communities."
For now, Meati's first product line, Eat Meati steaks and cutlets, are sold at a few national and regional grocers. Although the products have only been available since March, data the company shared with New Hope indicates that Meati Foods frequently ranks as the top SKU among animal-free foods. Additionally, in the all-protein category, Meati Foods sits at 150% above other brands, said Christina Ra, vice president of marketing at Meati Foods.
"We've long set out to appeal to all eaters, and that's looking to take shape, which is exciting," Ra said.
Subscribe and receive the latest updates on trends, data, events and more.
Join 57,000+ members of the natural products community.
You May Also Like
---