USDA to unveil non-GMO certification program
USDA to unveil non-GMO certification program
New program calls for companies to pay USDA to certify accuracy of non-GMO claims and allow "USDA Process Verified" to be added to labels.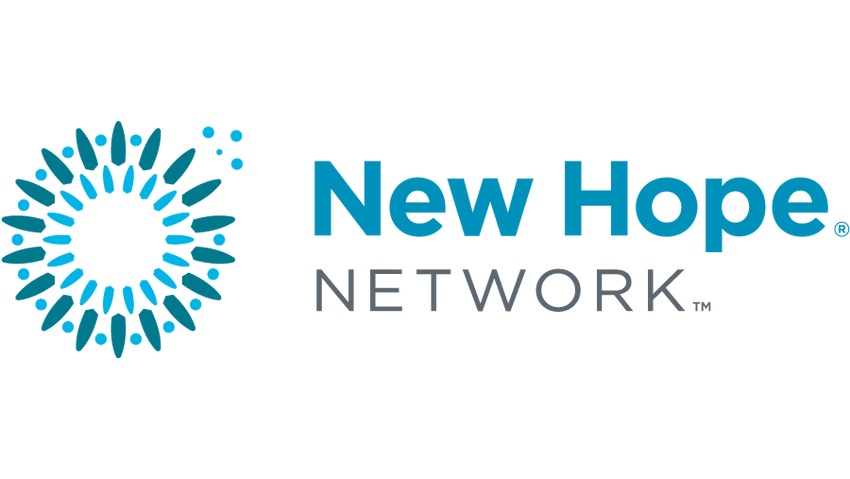 Rather than address the call for mandatory labeling of GMOs, regulators and legislators in Washington, D.C., seem to prefer the voluntary approach.

H.R. 1599, "the Safe and Accurate Food Labeling Act" introduced by Rep. Mike Pompeo (R-Kan.) and often lampooned as the "Deny the Americans the Right to Know" or the DARK Act, seeks to do just that: outlaw mandatory labeling of GMOs at both the state and federal level in place of voluntary labeling, and allow producers to call GMOs "natural."

Now, USDA is getting into the game with a "pay-to-play" certification and labeling program that would allow food manufacturers to make non-GMO claims on their food product packaging.

In an internal letter sent to employees on May 1 and obtained by the Associated Press, Agriculture Secretary Tom Vilsack outlined plans that USDA would soon introduce a new government certification and labeling program in which companies can pay USDA's Agricultural Marketing Service (AMS) to verify that their products are non-GMO. If approved, the food maker would be able to add a "USDA Process Verified" label to support non-GMO claims on product packaging.

Vilsack said the certification program was created at the request of a "leading global company," which he did not identify. "Recently, a leading global company asked AMS to help verify that the corn and soybeans it uses in its products are not genetically engineered so that the company could label the products as such," Vilsack wrote in the letter. "AMS worked with the company to develop testing and verification processes to verify the non-GE claim."

According to the Associated Press, a USDA spokesman confirmed that Vilsack sent the letter but declined to comment on the non-GMO certification program. Vilsack stated in the letter that the certification program "will be announced soon, and other companies are already lining up to take advantage of this service."

The label is a first for the government, and may or may not help resolve the ongoing debate over the safety of GMO foods or their impact on the environment. What it seems to offer is an alternative to non-GMO certification, which has been conducted primarily by one organization: the nonprofit Non-GMO Project.

"Today's news is that for the first time a company has sought the USDA's Process Verified label in connection with its non-GMO claim. The USDA has NOT created its own non-GMO standard or label. Rather, as part of the existing AMS PVP, it has signed off on one company's own non-GMO practices. There is no transparency as to what these practices are, and they are not based on a third party standard," the Non-GMO Project said in a May 14 blog post.
The USDA Organic label also certifies that foods are produced without the use of genetically engineered materials. However, organic advocates express concern that many foods that bear the non-GMO verified label are not "organic," meaning that toxic, synthetic pesticides are still used to grow these crops.

Katherine Paul, associate director of the Organic Consumers Association, also expressed concern to Marketplace Radio that under the USDA program, consumers would have to pay higher prices for non-GMO foods to cover the cost of certification, while GMO foods still don't have to be labeled in the US.

Making it easier for consumers to find GMO-free food is a good thing, Paul said, but "not if it's going to cause the manufacturers of those products to have to charge consumers more because they had to pay for that certification."

Pompeo bill stalls in Congress
While news was breaking about USDA's non-GMO certification program, in late April, E&E Daily reported that Pompeo's H.R. 1599 was stalled, leaving the controversial voluntary GMO labeling bill in limbo. House Agriculture Committee lawmakers want more control over deciding which government agency—USDA or FDA—would control the regulation of labels for genetically modified foods. However, the House Agriculture Committee has some jurisdiction over the bill, but less control than the Energy and Commerce Committee, which has oversight of FDA. "There doesn't seem to be a lot of enthusiasm to move the bill in that committee, not as much enthusiasm as there is in the Ag Committee; that's the problem," Agriculture Committee ranking member Collin Peterson (D-Minn.) told E&E Daily.

Other in Congress are backing the Genetically Engineered Food Right-to-Know Act, introduced in the Senate earlier this year by Sen. Barbara Boxer (D-Calif.), and in the House by PeterDeFazio (D-Ore.). Their bill would require mandatory labels for all foods produced using genetically engineering ingredients and prohibit manufacturers from labeling GMO foods as natural.

"That would mean 70 to 80 percent of food (consumers) eat would have a GMO label on it," Denzel McGuire, EVP of government affairs for the Grocery Manufacturers Association (GMA), told The Hill. "We typically label the exception, not the rule. When you go into the grocery store you don't see products labeled 'not organic.'"

DeFazio countered that labeling products made with GMO ingredients aligns with the consumer's right to know. "The argument on their side is it's generally recognized as safe and therefore it shouldn't be on the label. Well, red dye number 2 is generally recognized as safe, but it's on the label," DeFazio said. "This is information consumers want."

DeFazio acknowledged that it is unlikely his bill will pass the Republican controlled Congress, but he said Pompeo's bill wouldn't either—arguing it runs counter to GOP ideals. "They are states' rights people and they are for a capitalist system under the precepts of Adam Smith, who said you're supposed to give information to the consumers that they want," he said.

On May 13, 328 farm, food, health, public interest and environmental organizations and businesses submitted a joint letter to members of Congress urging them to protect the consumer's right to know and require mandatory labeling of genetically engineered (GMO) foods. The letter asked members of Congress not to support HR 1599, and instead support bills introduced by Rep. DeFazio and Sen. Boxer that would create a federal standard for GMO labeling.

Fast track trade authority seen as threat to GMO labeling
Rep. DeFazio also spoke out against a provision buried in "fast track" trade promotion authority (TPA) legislation that could help a government or multinational corporation attack state or national laws that require the labeling of genetically engineered foods.

TPA, also known as "fast track" would give President Obama the authority to push through major international trade deals with little to no input from Congress. The Obama administration is asking Congress for fast track authority in order to negotiate the Trans-Pacific Partnership (TPP) and the Transatlantic Trade and Investment Partnership (TTIP), a free trade agreement with the European Union.

"Call it the smoking gun," said DeFazio in an April 29 press release. "Proof that fast track and massive free trade agreements like the Trans-Pacific Partnership are written by and for multinational corporations such as agriculture giant Monsanto. Instead of using trade deals as an opportunity to protect and strengthen consumer rights by joining the countries which require genetically engineered food to be labeled, this administration wants to benefit wealthy corporations at the expense of the public."

The provision, included in Section 2, Trade Negotiating Objectives, requires that US negotiators fight for rules in trade agreements that eliminate so-called "barriers" to markets such as the labeling of GMO foods. Currently, 64 countries require GMO labeling, including some of the U.S.'s largest trading partners, such as Japan, China, Brazil, and the EU.

Additionally, Bloomberg News reported on May 8 that differences between the US and EU on issues such as genetically engineered foods and crops will make negotiations for a transatlantic trade deal difficult, U.S. Agriculture Secretary Tom Vilsack said. The European Commission's proposal "to allow states and countries to opt-out of GE crops for cultivation and feed" makes it very, very difficult," Vilsack said while attending G-20 agriculture ministers' meeting in Istanbul.

Vermont GMO labeling law can move forward, despite appeal
The state of Vermont can proceed with new rules to require mandatory labeling of GMO foods by July 1, 2016, despite a request for a preliminary injunction by the Grocery Manufacturers Association, Snack Foods Association and others.

The April 27 decision made by U.S. District Court Chief Judge Christina Reiss allows Vermont to go ahead with its plans to become the first state to require labeling of GMO foods. However, Judge Reiss also allowed litigation led by GMA to stop the new law to proceed.

Vermont Attorney General William Sorrell told the Burlington Free Press that there is much in the judge's decision that goes the state's way for the "heart and soul" of the labeling law. But he also acknowledged it may be a reach for the state in other areas, including its desire to ban food companies using GMO ingredients from using the word "natural."

GMA filed a notice of appeal May 6, claiming the Vermont judge's ruling opens the door to states imposing food regulations based on "pseudo-science and web-fed hysteria," reported The Hill.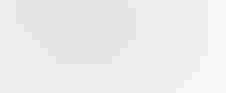 Subscribe and receive the latest updates on trends, data, events and more.
Join 57,000+ members of the natural products community.
You May Also Like
---