Branded produce sales up 8%: Nielsen report
Branded produce sales up 8%: Nielsen report
Branded and private label products are gaining market share in the produce category—especially in fruit.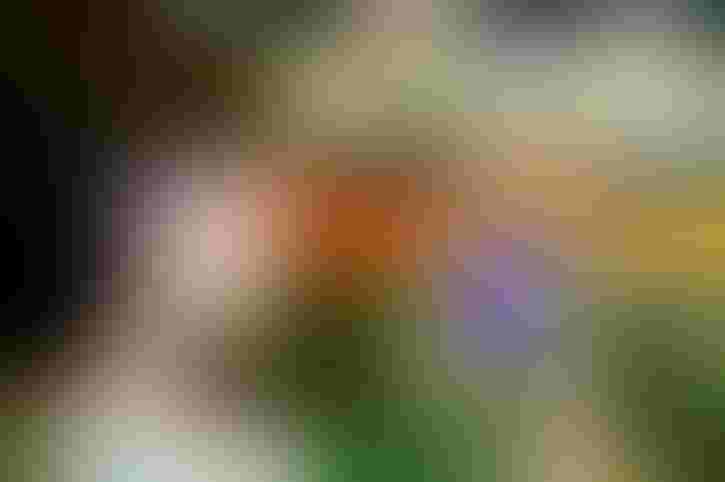 Branded produce sales were up 8 percent in the past year and now account for well over one-third of the category's $68.8 billion in sales, according to a new report from Nielsen.
"In the past, retailers stocked produce items with a farmers market look and feel," Nielsen said in the report. "However, as consistent quality and trust has grown in importance among consumers, so has the opportunity to offer branded produce products."
For the 52-week period that ended Sept. 30, while branded produce sales rose 8 percent, unbranded sales were down 3.3 percent and private label sales rose 2.3 percent, according to Nielsen FreshFacts.
Among fruits, branded items grew at an even faster pace than branded produce overall, with sales up 10.8 percent, versus a decline in sales of 4 percent for unbranded fruit. Sales of private label fruit items soared by 8.8 percent in the 52-week span. Branded vegetables saw sales rise 6.7 percent in the period, versus a 2.8 percent decline for unbranded vegetables and 1.7 percent increase for private label vegetable items. 
In the $1.1 billion produce snack segment, branded produce has an ever larger share, at 72 percent of dollar sales. 
Between 2012 and 2016, sales of branded produce have grown to account for 38.5 percent of category sales, up from 30.8 percent five years ago, while unbranded produce saw its share of the category decline to 49.9 percent, down from 58.5 percent in 2012, according to Nielsen FreshFacts. Private label produce grew to 11.6 percent of sales, up from 10.7 percent in 2012.
Despite the success of branded produce, 55 percent of consumers don't have a specific brand in mind before they purchase produce items, according to the 2017 Nielsen Category Shopping Fundamentals report. Branded products are succeeding in part by offering convenience and through labeling claims that address consumer interest in health and wellness, Nielsen said.
The report concludes that produce brands have an opportunity to engage directly with shoppers to help drive sales throughout the store. It notes that while produce represents 33 percent of fresh department sales, it only accounts for 10 percent of ad spending in fresh categories (Meat is the dominant advertiser, with 69 percent of ad spending). In fact, 77 percent of produce ad spending comes from just two brands, and less than 10 percent of produce brands spent any money at all on advertising in the last year.

This piece originally appeared on Supermarket News, a New Hope Network sister website. Visit the site for more grocery trends and insights.
Subscribe and receive the latest updates on trends, data, events and more.
Join 57,000+ members of the natural products community.
You May Also Like
---