New study reveals generational preferences in the use of CBD oil
New study reveals generational preferences in the use of CBD oil
As CBD oil continues its ascent in the market, a new study by CBD Marketing in Chicago looked at how consumers across three age groups—baby boomers, Gen X and millennials—are talking about their experiences with CBD oil on social media and other online platforms.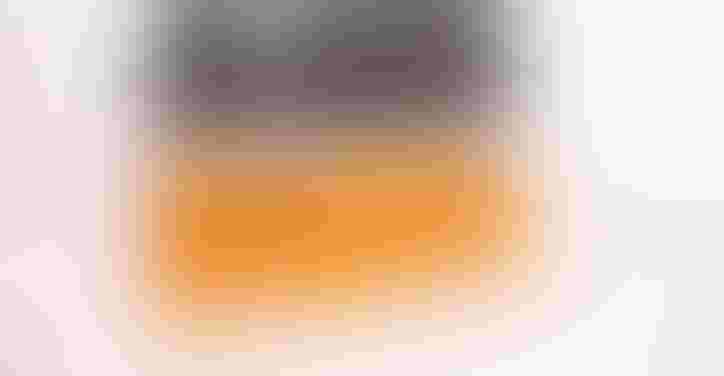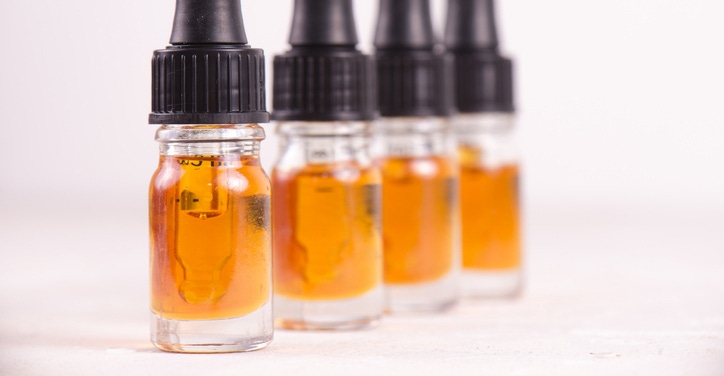 Hiding in plain sight for decades on the shelves of specialty stores and online, cannabidiol (CBD) oil is taking the mainstream health, wellness and beauty industries by storm. While likely benefiting from the legalization of medical marijuana in many states, the CBD oils market is now poised for even more dramatic growth.
That's due, in large part, to the 2018 Farm Bill, signed by President Donald Trump in December. The bill designates hemp as an agricultural crop and makes hemp farming legal nationwide, though states can create their own growing and use regulations. It also puts hemp-based CBD oil front and center, including with FDA, which continues its stance that CBD is a drug ingredient requiring agency approval to add to food or health/supplement products.
In the meantime—despite the evolving regulatory environment—consumer interest in CBD oil is driving an expected explosion of new products. Accordingly, data compiled by Transparency Market Research indicated the global CBD hemp oil market is projected to grow from $950 million in 2017 to $2.5 billion by 2026.
As CBD oil continues its ascent in the market, a new study by CBD Marketing in Chicago looked at how consumers across three age groups—baby boomers, Gen X and millennials—are talking about their experiences with CBD oil on social media and other online platforms. Understanding consumers' opinions as represented in these conversations can impact important business decision-making by CBD oil manufacturers and marketers.
Study analyzed millions of posts and conversations
CBD Marketing's study analyzed 1.3 million U.S. social media posts and other public comments for the period Jan. 1, 2018 to Jan. 1, 2019. Monthly conversations about CBD oil increased steadily over this period and were generated about equally by men (48%) and women (52%).
Baby boomers (ages 54 to 72) and millennials (ages 22 to 37) each generated 41% of the posts, while Gen Xers (ages 38 to 53) represented 18%. Tracked conversations appeared on Twitter, Tumblr, YouTube, Instagram, blogs and forums. Facebook privacy regulations for personal accounts prevented its inclusion.
It's clear from looking at all tracked conversations for this period—regardless of age grouping—people are actively sourcing recommendations and opinions about CBD oil online. Conversations typically revolved around the following "top terms" related to certain end-use applications:
Pain management (280,000 posts): Specific conditions discussed most frequently included chronic pain from cancer, inflammation, joint pain, fibromyalgia and arthritis. When talking about pain management, 91% of the posts about CBD oil's efficacy were positive, including "my pharmacist told me it's much safer than Tylenol."
Anxiety and depression (250,000 posts): Conversations focused on using CBD oil to relieve stress, anxiety, insomnia and general depression. Many conversations were about using CBD oil to regulate moods without side effects (feeling high) or drug-related addictive properties. When talking about mental health benefits, 90% of the posts about CBD's efficacy were positive.
Health and beauty (140,000 posts): Conversations were specific to treating acne, skin conditions such as eczema, rashes, psoriasis, slowing down aging, reducing inflammation related to skin conditions. "Those little white bumps under the skin on my face are going away." Posts related to CBD oil health and beauty applications were 92% positive.
Pet care/treatments (100,000 posts): Posts focused on using CBD oil to help pets deal with pain, anxiety, seizures and cancer-related discomfort. Pet treats with CBD oil were described as "superfood for your pets" and credited with being natural and organic. Posts related to pet health and CBD oil were 95% positive.
In terms of method of consumption, edible was the preferred (though not exclusively) consumption method for all applications other than health and beauty, where topical is preferred. Edibles are often noted as "tasting bad" if taken alone.
Generational differences and preferences
Baby boomers were looking for the facts. The volume of social media posts and conversation from the baby boomer audience was significant—and most were testimonials about CBD oil's efficacy and "no side effects like prescription drugs."
However, and importantly, some are still questioning the legality of CBD oil.
As an example, here's a post that is indicative of this confusion: "Hmmm … I keep finding different articles that say CBD oil is illegal (in certain states), and then a lot say it's legal—except some states (like Indiana) have passed laws that specifically ban any hemp-based products. Can anyone clarify?"
Perhaps as a result of this "still seeking answers" sort of conversation, posts about CBD oil from the baby boomer age group were only 86% positive, less than those from millennials or Gen X.  
"Is it legal or not?" coupled with "Are CBD oil and hemp oil the same?" present a golden opportunity for manufacturers and marketers of CBD oil products targeting an older demographic, which still has enormous influence and purchasing power. Educational content is key—about the product and its availability in legally allowable language—and would help build confidence and trust with this important audience.
Millennials are already advocates. With $10 trillion in lifetime buying power, millennials have amplified the market for all manner of health, wellness and lifestyle products described as natural, clean label and organic. It's no surprise they are advocates for CBD oil and share what they think on social media, blogs and forums—the communication platforms their generation invented.
Posts make their endorsements relatable to peers.
"You should seriously look into CBD oil for your health. For all you gym folks, it's known to do wonders for inflammation." For millennials, the biggest negative about CBD oil was cost—they find it expensive. But as a group, millennials' tracked posts about CBD oil were 88% positive.
Manufacturers and marketers can certainly address the cost/pricing issue, but should also think about marketing tactics that stress CBD oil as a natural solution, completely in sync with other health and lifestyle choices being made by this generation. Use language that is legally appropriate and situations that reflect millennials' life experiences.
Gen Xers are the emerging superfans
Of the three age groups studied, Gen X had the fewest total posts about CBD oil. However, those who are posting and sharing opinions and comments were highly positive. They are the emerging super fans with 91% of all CBD oil related posts being positive in sentiment.
They're also the next generation poised to look for relief from joint pain and other conditions already being addressed with CBD oil by their Boomer cousins. They were serious and talked about specific health benefits, such as anxiety, inflammation, beauty benefits and the fact there is no "high" feeling.
Interestingly, its legality was questioned. "I assumed it contained THC. Assumed it was illegal. After all, I'm a mom with responsibilities, and I don't 'do drugs.'"
The biggest negative for Gen X was the cost.
Manufacturers and marketers should begin educating this group, too, with serious and legally appropriate information not just about product features and benefits, but about availability across many different product categories.
Listen and learn
Analyzing more than a million social media posts about CBD oil gives us an important view into the future of CBD oil as a widely available consumer product. With an established customer base—already segmenting itself generationally--the challenge will be to position products using legally viable language, in ways that resonate with those generational groups, cross indexed for certain conditions or applications. Audience segmentation, targeted messaging and driving demand with a digital strategy that includes paid, earned, owned and social channels is all part of the next generation of CBD oil marketing. Listening to these audiences on social media and other online platforms is a great way to inform those plans.
Jean Ban is executive vice president at CBD Marketing in Chicago, a full-service, digital first, integrated marketing agency founded in 1988. CBD's state-of-the art listening software tracks online conversations about topics of interest to national and global manufacturers and marketers, including the agency's food, ingredient, functional food and nutraceutical clients. CBD's trained analysts study the data to uncover insights that inform business decision making. The agency name, CBD, represents the initials of the three original founders.
Have some big ideas or thoughts to share related to the natural products industry? We'd love to hear and publish your opinions in the newhope.com IdeaXchange. Contact the editor at [email protected] for more information.
Subscribe and receive the latest updates on trends, data, events and more.
Join 57,000+ members of the natural products community.
You May Also Like
---