Online grocery set to quadruple if delivery services overcome these 3 challenges
Online grocery set to quadruple if delivery services overcome these 3 challenges
The latest projection from market research firm Packaged Facts has the online grocery market reaching $100 billion by 2019, but the industry still faces some big, fundamental challenges.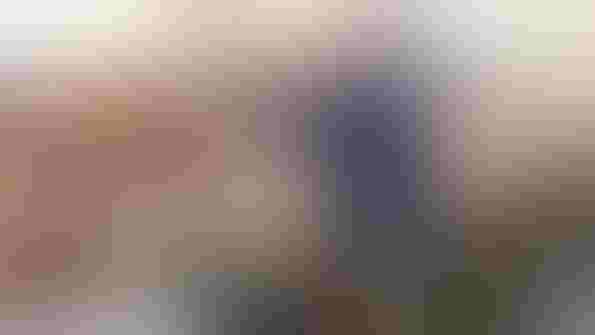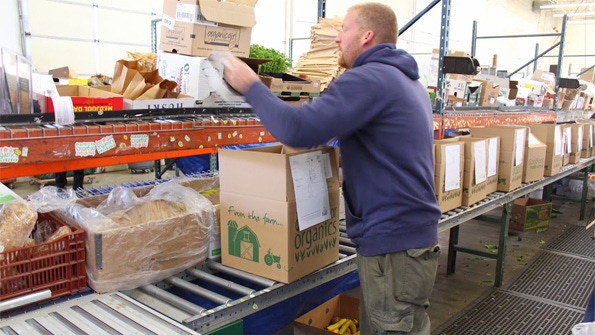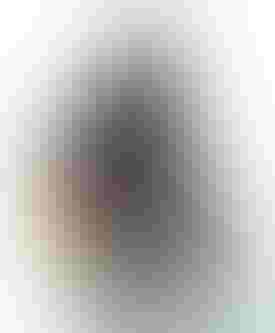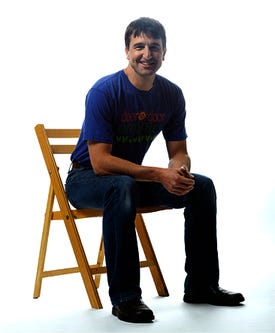 Chad Arnold of Door to Door Organics believes his model has fixed many online, grocery delivery challenges. The company recently attracted a $25.5 million investment.
It still looks like a relatively minor player, but the online grocery business is growing quickly. The latest projection from market research firm Packaged Facts has it reaching $100 billion by 2019. That would be a quadrupling of size in just five years, from the current $23 billion market.
That's an impressive forecast, but that doesn't mean it will be easy, smooth sailing all the way. There are still some real challenges that face the online grocery industry, ranging from figuring out nitty-gritty details to answering fundamental questions like whether to fulfill orders from traditional stores or use a warehouse model—and whether to offer anytime-delivery or be more restrictive.
The latter is the approach that Door to Door Organics has taken, and this week the company announced a $25.5 million in Series B financing, so something about their model seems to be working.
CEO Chad Arnold says offering regularly-scheduled service—meaning customers sign up for deliveries, say, every Wednesday—has allowed the company to be efficient on the operations side while establishing a sense of reliability among consumers.
But this is just one model, and in a young industry that's still finding its way, there are other approaches to this particular question and plenty of other challenges to address. The Packaged Facts report addresses some of these.
Online order fulfillment
For one, there's the question of who is going to pick and assemble the orders. That's no small undertaking, as Packaged Facts explains: "Service providers (or another part of their supply chain) must be able to efficiently, accurately and quickly pick individual orders containing as many as 35 to 50 or more diverse items from three different temperature zones—shelf-stable, refrigerated and frozen." Companies have to figure out how to do that in a way that's appropriate for their own business models.
Grocery delivery strategy
The next logical question is, once the orders are assembled, how do they get to the customer quickly and efficiently in a way that's temperature-appropriate (the ice cream has got to stay cold!) but still cost-effective? Traditionally, that has involved delivery trucks, and it means ensuring the delivery routes are full—in order to justify the costs of gas and driver's wages—while also ensuring the food stays fresh until the last delivery is dropped off.
But some providers are looking to alternatives. "Click and collect," for example, allows customers pick up their orders at a designated location where they don't necessarily have to navigate the chaos of the supermarket parking lot. There's also talk of using the U.S. Postal Service for deliveries, an option Amazon has already begun experimenting with—and which the USPS has found successful enough to seek approval to expand.
Behavior change
Then there are challenges around the very concept of shopping for groceries online. Retailers have to convince customers that they'll be happier shopping online, that there's value in it for them, and that they won't lose out on quality or freshness.
Arnold says this mainly comes down to building trust. Also important, he points out, is finding ways to convince the customer that the delivery service will not only meet quality expectations but actually provide a value-added shopping experience. He looks to the transformation of the book industry as an example of why—and how—online groceries can be successful:
"Amazon didn't take away the importance of flipping through the book or walking through the stacks—that's still a unique experience. What they did was give you five other kinds of value that made that one less important. They gave you broader selection, good price, product recommendations. All of a sudden, the need to hold that book in your hand was that much less important. And I think online grocery will do the same thing."
He adds, "As long as we continue to deliver a quality product, I think at the end of the day, a large percentage of people's desire to have to stand in the produce aisle is just not going to be their number-one item anymore."
Subscribe and receive the latest updates on trends, data, events and more.
Join 57,000+ members of the natural products community.
You May Also Like
---