Shoppers splurge on premade, marinated proteins
Shoppers splurge on premade, marinated proteins
Sales of value-added meat and poultry are growing as shopper lifestyles have changed during the pandemic.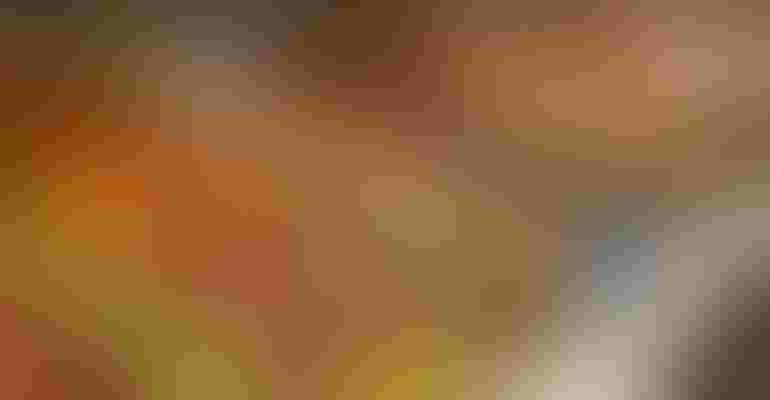 The coronavirus pandemic is having a major impact on consumer eating habits, and that is proving to be a bonanza for merchandisers of value-added meats.
Interest in the premade or marinated proteins is surging, with category dollar sales growing 29.2% from March 15 to July 12 versus the year-earlier period, reports Information Resources Inc. (IRI), the Chicago-based market research firm. Revenues were up 38.6% for turkey, 34.4% for pork, 33.5% for beef and 12.6% for chicken, despite most stores offering few options early in the pandemic, according to Anne-Marie Roerink, president of 210 Analytics LLC, a San Antonio-based market research and marketing strategies firm and preparer of The Power of Meat 2020 report.
Valued-added meats are increasingly attractive to the larger number of consumers eating at home every day and seeking variety, she said. "Value-added makes putting something different on the table easy," Roerink said, adding that such traditional product benefits as convenience, time-savings and the opportunity to try newer flavors and dishes are even more appealing during the pandemic.
"Because of the double benefit of saving time on meal prepping and having built-in meal ideation, value-added meats are ideally positioned for growth," she noted.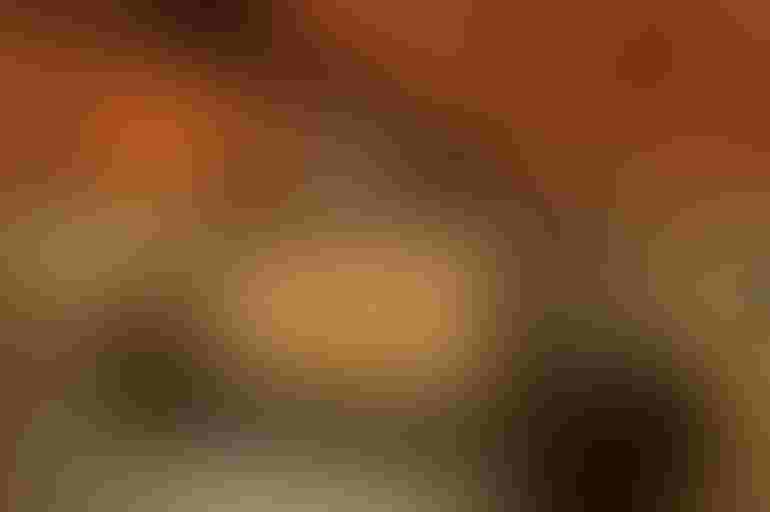 Retailers are able to reduce labor costs by merchandising case-ready value-added meats.
On the negative side, the typically higher prices for value-added offerings may alienate consumers who are hesitant to spend more for foods in a recessionary period, Roerink warned. "So, hammering on the value and benefits versus price is important," she said, noting that cross-merchandising value-added meats with other meal components also can help enhance the overall value.
"The biggest promotional angle is about comparing value-added to the convenience and quality of a restaurant meal rather than conventional meat," Roerink suggested. "It's important to give the shopper reasons to pay the price differential and providing clarity on the quality and freshness of the meat also is important for overcoming any skepticism."
Skills needed
Operating a solid value-added program, meanwhile, can be challenging as in-store preparation is labor-intensive and requires meat department staffers to have the necessary culinary skills, according to Jim Wisner, president of Wisner Marketing Group Inc., a Lake Forest, Illinois-based retail consultancy. "Retailers need to consider if there is enough qualified available labor to do the work during the pandemic," he said. 
He noted that the higher-margin value-added selections can be highly profitable for supermarkets as "the retail price almost always exceeds the cost of preparing products and there is a much bigger ring. It is a way for consumers to recreate a restaurant experience, which then becomes more of an entertainment budget decision than a grocery bill budget decision."
Among the supermarkets emphasizing value-added meats is West Sacramento, California-based Raley's, which offers a dozen or more premade and store-made prepared selections in most meat categories in all locations, said Faith Garrard, Raley's senior category manager, meats. Varieties include dry rubbed beef tri tips and seasoned lamb legs, as well as antibiotic-free options and meats with cleaner ingredient labels.
Raley's is highlighting its value-added program in stores by offering at least a dozen options from a host of protein categories.
She noted that demand for value-added meats and product availability were fluctuating early in the pandemic, but all pre-pandemic varieties are now available along with newer options. "Value-added sales are much higher than pre-pandemic, which solidifies the importance of quick, easy-to-cook solutions for shoppers," she said.
Assortment mix is key
Raley's sorts its value-added meats in cases by protein and also offers items at full-service counters and in quick meals sections, Garrard said. Store operators determine the optimal assortments to offer at each location by collaborating with the corporate buying team to identify trends and study sales data, she noted. 
Also active is Chandler, Arizona-based Bashas' Supermarkets, which provides value-added items in every fresh meat category, including parmesan encrusted chicken breast, stuffed pork chops and steaks prepared for the grill, as well as such seafood items as seasoned salmon. Full-service meat cases also include twice-baked potatoes and other heat-and-eat items that can be part of meals.
While the pandemic is creating shortages of some selections, including bacon and grilling sausage, category sales and varieties are increasing, said Tom Buttes, Bashas' meat category manager. "Customers see value-added meats as substitutes for items they may have ordered in their favorite restaurant," he said.
Bashas' meat department personnel produce value-added options in-house and stores also procure products from outside sources with a major focus on supporting local suppliers, Buttes said, adding that "meat merchandising teams develop new items as tastes and demands change." Employees promote the selections to shoppers via "suggestive selling" at full-service meat cases, he added.
Value-added revenues also are steadily growing AJ's Fine Foods, an upscale gourmet format owned by Bashas' Family of Stores, with parmesan-crusted chicken and gourmet ground steak burgers among the popular selections, said Dan Hosler, meat, seafood, produce and floral buyer for the 11-store chain. He said stores also rotate the items that require ingredients that only are available seasonally, such as the stuffed hatch chile peppers, available only in late summer and early fall. 
Meat department staffers at AJ's prepare most options in-house and the retailer spotlights offerings in promotions, which includes e-mail communication, Hosler added. 
"More families are preparing and eating meals at home more regularly and value-added gives a quick, high-quality gourmet option without any of the associated risk of dining out," he said.

This piece originally appeared on Supermarket News, a New Hope Network sister website. Visit the site for more grocery trends and insights.
Subscribe and receive the latest updates on trends, data, events and more.
Join 57,000+ members of the natural products community.
You May Also Like
---