The trends to expect for the skin care market in 2021
The trends to expect for the skin care market in 2021
How is the skin care market morphing as consumers look for ways to take care of their skin without making a spa trip during a pandemic?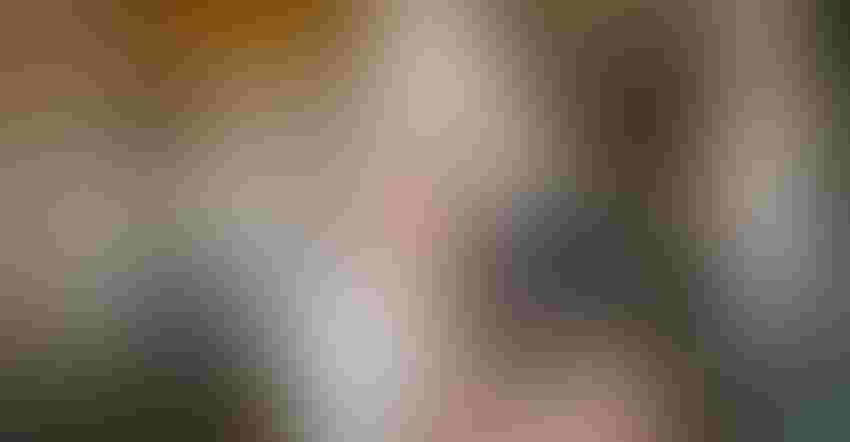 Skin care has become an even brighter spot in the beauty retail category since the start of the pandemic. While some segments of beauty have declined—prestige makeup and fragrance being some of the hardest hit—skin care and bath and body have all boomed as consumers look for ways to take care of their skin without making a spa trip.
Just how big was the skin care boom at the start of the pandemic?
Let's take a look at online search interest for skin care over the last five years, per Google Trends. 
As you can see, online interest in skincare experienced a significant jump in mid-March and then went on to peak in July. Skin care sales in that same time period followed a similar pattern. According to data from NPD, skin care took the largest share of prestige beauty sales March-June. Over that same period, e-commerce sales of skincare products spiked at 93% year-over-year growth. 
Online interest in skin care had ups and downs for the rest of 2020 but remained high moving into 2021. Now that it's officially a new year, here are some of the trends Netrush expects to see over the next several months. 
Consumers will continue to expand their skin care routines and explore new products
In September, NPD reported that 22% of U.S. women had changed their skin care routine due to the pandemic, with more women using facial skin care products year-over-year. One-third of those women expanded routines to include more products, and the majority of those intend to stick with their new routine when things normalize.
Many consumers are using downtime from the pandemic to explore and research new products. We expect that this trend will continue well into 2021. Products with rapidly growing interest include hydrocolloid patches, salicylic acid serum, face masks and peeling solutions, per data from Google Trends. 
TikTok will become an even bigger discovery platform among Millennials and Gen Z
With over 200 million downloads in the U.S. and 1 billion users worldwide, TikTok is one of the most trendy apps around. You can find just about anything on TikTok, from random videos to beauty DIY tips and tricks. Search skin care, and you'll enter an endless scroll of users talking about their favorite products and routines. 
After scrolling through about a hundred different skincare videos, there are a few main brands that kept coming up: CeraVe, Cetaphil and The Ordinary. These brands seemed to have gained a strong foothold on the platform, and many of the videos featuring their products have thousands of likes and hundreds of comments. 
Many retailers have recognized TikTok's influence and potential. In December, Walmart announced that it would be holding a fashion livestream event where viewers would be able to purchase items without having to leave the platform. While December's livestream event was limited to fashion, more categories could be included in future events. 
Brands and retailers will add more value to consumers digitally
Providing a physical experience through brick and mortar has always been an important part of beauty retail. However, during the pandemic, brands and retailers have had to add value to beauty consumers virtually. 
One company that's done this particularly well is makeup and beauty lounge Blushington. After being forced to close its brick-and-mortar stores, Blushington innovated new ways to offer personal shopping experiences online. The company did this by offering virtual beauty classes and one-on-one makeup classes.
Larger retailers are also adding value through virtual experiences. Sephora, for instance, now offers shoppers virtual makeup tutorials, virtual skincare consultations and personal shopper services. 
Moving into 2021, brick and mortar will continue to play a big role in the beauty industry, but digital will play a much larger role than it did pre-pandemic. Retail success in 2021 will require brands to meet their customers where they shop, which means putting less emphasis on multichannel strategies and more emphasis on creating an omnichannel experience.
Austin Wright is a content strategist at Netrush, a leading e-commerce solutions provider for premium natural products brands.
Have some big ideas or thoughts to share related to the natural products industry? We'd love to hear and publish your opinions in the newhope.com IdeaXchange. Check out our submission guidelines.
Subscribe and receive the latest updates on trends, data, events and more.
Join 57,000+ members of the natural products community.
You May Also Like
---