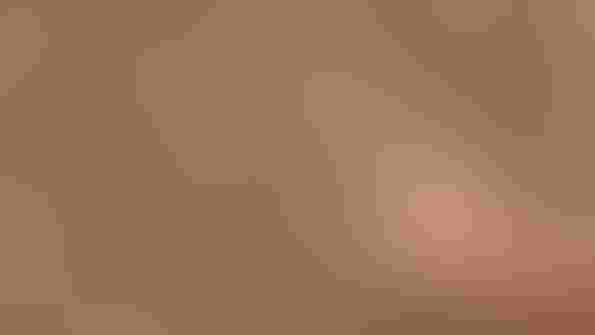 Nature's most nearly perfect plant is attracting all sorts of companies looking to capitalize on the hemp trend. This goes for ganjapreneurs in the burgeoning full-spectrum, industrial hemp-derived oil (aka, CBD) market to established companies looking to expand and uber-fortify existing products with a little hemp oil. The expanding state of affairs in the larger hemp market—from textiles and industrial uses to health care via CBD and other cannabinoids—will be explored in depth at Natural Products Expo East Sept 12-15 in Baltimore.
Here, three companies that will be part of the Natural Products Hemp & CBD Summit share their founding and innovation stories. 
Hemp before it was hip
Nutiva is a pioneering hemp company, having started as a brand in 1999. It's now the No. 1 brand in the hempseed oil space. What a long, strange, 20-year trip it has been!
"We started with hemp in 1999 and everyone thought it was marijuana," said John Roulac, founder and chief visionary officer of Nutiva.
Hemp took a strong turn in 2004 when the Drug Enforcement Agency (DEA) lost a court case that differentiated hemp from the Schedule 1 marijuana.
"After 2004, we had a strong run for a decade," said Roulac. "It's a more mature market now. It's slow and steady."
Hempseed oil is not to be confused with hemp oil—which itself is the current nomenclature for the non-psychoactive yet wildly popular CBD.
Roulac is bullish on hemp's near-term fortunes for two reasons. One is opening up hemp farming nationwide in the Farm Bill, which is supposed to be finalized by the end of September. The second is the election of Gov. Gavin Newsom in California. The state's Department of Health recently ruled to put the kibash on CBD, but Roulac sees Newsom as an ally.
"Newsom is pro-hemp, pro-cannabis and business friendly," Roulac said. "He's going to work to resolve this."
So positive is Roulac on the medical and market potential for CBD that he's starting a new company, RE Botanicals, specifically to launch an organic premium hemp extract line.
"We won't call it CBD on the packaging," he said.
The original CBD pioneer 
CW Hemp is a pioneering CBD company, having started as a brand in 2011. The Charlotte's Web strain was the original name that led families with children suffering from epilepsy conditions to move to Colorado to avail themselves of the seemingly miracle product. (The FDA recently approved a CBD isolate as a prescription pharmaceutical drug for certain rare child-onset epilepsy conditions.)
"Everyone was familiar with THC, the get-high part," said Matt Storey, director of global business development for CW Hemp. "But Charlotte's Web sparked interest around CBD. The search word is CBD, that's what people are looking for."
Although CBD remains the hot consumer term, Storey sees other beneficial terpenes and cannabinoids of hemp rising to the fore in the next few years.
"In the milk world, today it's 'What kind of nut milk?'" said Storey. "We'll see the same thing in this industry—beneficial compounds derived from hemp."
In an attempt to get ahead of the market, CW Hemp is undergoing a brand shift to appeal to mainstream shoppers.
"By design, we didn't want a cannabis leaf or something hempy looking that you'd find in a smoke shop," said Storey. "We want something on the shelf that you can find in Nordstrom to Sprouts to mass."
Of the many challenges amid the titanic opportunity in the hemp space, Storey said right at the top remains the baseline confusion of the differences between hemp, medical marijuana and marijuana.
"Hands down that's the part everyone is confused on," he said.
Emerging concerns are pesticide testing, overall plant quality, and retailer questions around full-spectrum versus isolates and whether customers can fail a drug test.
"Yes, you can blow a drug test," said Storey.
Personal care stalwart dives in 
ShiKai is a pioneering personal care brand that has produced topicals, creams and lotions for 50 years. With all the risk inherent in the emerging CBD/hemp extract business, why would a legacy company launch a CBD lotion?
"We go way back with retailers," said Jason Sepp, president/GM of ShiKai and son of the founder. "It was more important for us to do legal due diligence than other companies that just do CBD. We found ourselves in a position of legal strength."
One reason why is that the FDA's infamous May 2015 comment that CBD does not qualify as a dietary ingredient for use in supplements made no mention of cosmetic products.
ShiKai uses a CBD isolate, and a big reason is to reach its target market.
"The future market for CBD topicals is going to be mainstream," said Sepp. "Ultimately you're going to be selling to older women with aches and pains or men with arthritis—shoppers at Costco, Walgreens and Walmart. "If you can fast-forward five years, that's your market. We wanted to reach those people with a product that wasn't green or brown that smelled like dirt or weed, and no pictures of the marijuana leaf."
An isolate also makes it effective in formulation because isolates do not have taste or color issues.
An issue remains distribution—ShiKai is a national brand, but it has been a challenge to get a national distributor on board because of the legal uncertainties in some states.
"Everybody complains about distributors, but now I know what they're good for," said Sepp. "They amplify your success."
For now, the company is finding workarounds to the national distributor challenge, including direct sales—which is a new tactic for the company. But it's worth it because of the promise of hemp.
"It's nice to have found a raw material that actually works," said Sepp. "We don't see things like CBD every day with efficacy. We've been waiting for something like this that's real."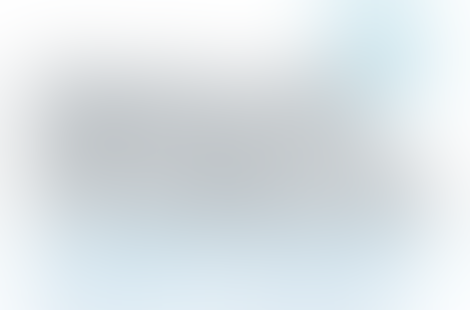 Natural Products Hemp & CBD Summit

What: These market stories are just a small fraction of the proceedings at the Natural Products Hemp & CBD Summit, which will be held at Natural Products Expo East next week.
When: 8:30-11 a.m. Wednesday, Sept. 12
Where: Hilton, Key Ballroom 9-12
Sponsors: Barlean's; Charlotte's Web; CV Sciences; Elixinol; Emerald Health Bioceuticals; Functional Remedies; Market Hub; ShiKai CBD Topicals
Subscribe and receive the latest updates on trends, data, events and more.
Join 57,000+ members of the natural products community.
You May Also Like
---
Sep 20 - Sep 23, 2023
Natural Products Expo East is the East Coast's leading natural, organic and healthy products event.
Learn More