Consumers torn between health and indulgence in snack foods
Consumers torn between health and indulgence in snack foods
Sales of indulgent snacks drive the category's growth, but healthy treat sales continue to jump off the shelves.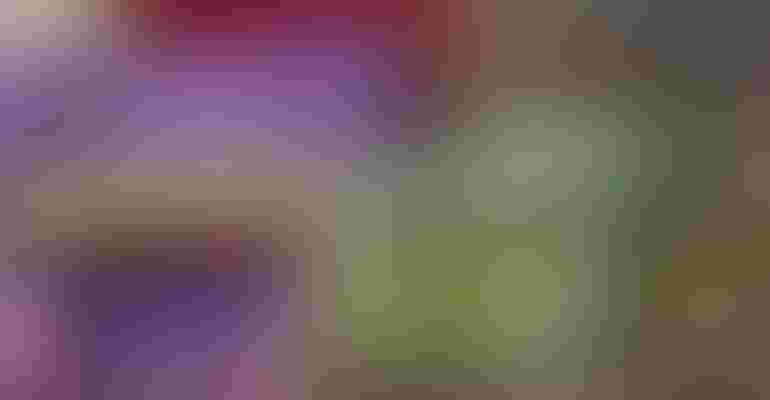 Consumers' seemingly insatiable appetite to nosh throughout the day continues to play out in the snack and candy aisles, where sales have kept growing across most major subcategories.
Both better-for-you and more indulgent snack categories have performed well, as many consumers reward themselves with treats or seek more healthful options.
"Since the initial start of the COVID-19 pandemic in the U.S., shoppers have been increasingly health-conscious, which is reflective in their snack choices," according to Bennett Morgan, senior vice president and chief merchandising officer at SpartanNash, a food distributor, wholesaler and retailer .
In general, indulgence "is still slightly outpacing wellness purchases," Morgan noted. For example, chocolate candy consumption has remained higher than pre-pandemic levels at Grand Rapids, Michigan-based SpartanNash, he said, and non-chocolate candy sales have also remained strong, driven by multipack sales.
Sally Lyons Wyatt, executive vice president and practice leader of client insights at marketing firm IRI, agreed that consumers are increasingly gravitating to more indulgent treats.
"We still see indulgence driving more growth than other segments of snacking," she said, citing the possibility that economic challenges may be helping drive the consumption of these products.
With inflation rising on everything from gas to groceries, consumers may be seeking to spend a little extra on affordable treats such as pastries, doughnuts and bakery snacks in lieu of more expensive rewards, Lyons Wyatt explained.
"It's just a little way for consumers to make their day a little better," she said.
Some of the manufacturers in those baked treats categories also have introduced innovative new products, which has driven sales, Lyons Wyatt added.
Wellness in the mix
When it comes to better-for-you snacks, consumers are increasingly looking for products that provide specific functional benefits or meet specific dietary concerns.
At Thrive Market, for instance, meat sticks and jerky are popular snacks for customers on keto and paleo diets, said Jason Bidart, senior director of merchandising for food at the Los Angeles, California-based online grocer.
In addition, snacks with gluten-free, grain-free, low-sugar or low-carb claims are seeing growth amid product innovation in those areas, Bidart said.
Historically in times of high inflation, shoppers tend to search for value in the snacking categories, SpartanNash's Morgan pointed out. That—along with the need for snacks to take on the go as workers return to the office and children return to school—might be contributing to high rates of multi-pack sales in some categories, he said.
"As shoppers continue to return to work and school, snacking trends indicate that our customers are enjoying more snacks outside of the home," Morgan said. "Convenient, multi-pack, on-the-go snacks—including salty snacks, cookies and crackers—continue to do well."
Consumers' taste preferences have become bolder as they seek out unique, experimental and spicy flavors, he added.
Sales of gum, mints and other breath products have also continued to do well, "especially as shoppers are attending more public gatherings and are spending more time at in-person workplaces," Morgan reported.
Meanwhile, some of the salty snack food manufacturers have experienced production challenges that have driven down in-stock rates at retail, which has prevented sales from being even higher, IRI's Lyons Wyatt said.
"They're just not able to get enough produced to meet the demand," she said.

This piece originally appeared on Supermarket News, a New Hope Network sister website. Visit the site for more grocery trends and insights.
Subscribe and receive the latest updates on trends, data, events and more.
Join 57,000+ members of the natural products community.
You May Also Like
---