Meeting consumer wellness demands with organics in center store
Meeting consumer wellness demands with organics in center store
Consumers' concerns include the health of the planet and fair treatment of workers, in addition to their own wellness.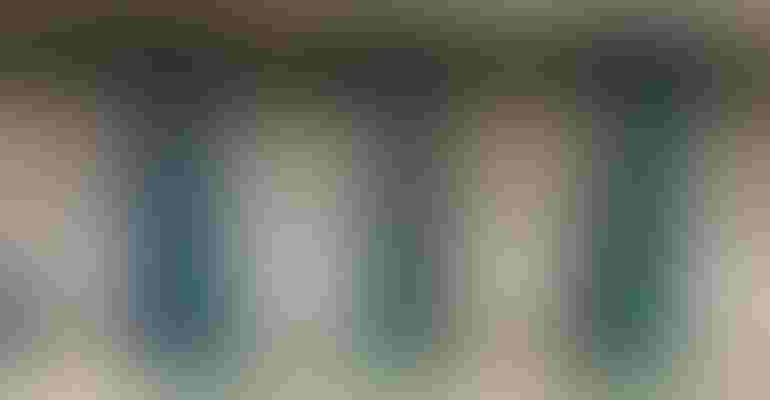 Michael Browne, SuperMarket News
Increased consumer interest in health and wellness has helped drive sales of organic center store products during the pandemic, and the trend is expected to continue.
In addition, the expansion of retailers' private label organic assortments is making organic options more price-competitive and attracting more consumers. This is not only driving up sales of organic products but leading to more innovation on the part of national organic brands seeking to differentiate their offerings.
"With the world experiencing a global pandemic, consumers have a heightened awareness of their health and well-being," said Rebekah Nasralla, growth solutions manager at KeHE, a leading national distributor of organic and natural prodcuts. "Because organic is typically perceived as healthier than non-organic offerings, we can expect organic to continue to grow across the store and into the year ahead."
Consumer interest in wellness has extended beyond personal health to include concern for the health of the planet and for fair treatment of workers, she said.
"Consumers now expect brands to communicate how their purchase has a purpose beyond immediate consumption," said Nasralla.
That demand will lead to an increase in organic certifications, she predicted, as well as more callouts on packaging about how a product is sourced or grown, such as "free from preservatives" or "free from added hormones," or "sustainably sourced."
Organic center store categories that have seen the most growth during the past year across natural, specialty and conventional grocery stores include wellness bars, baby/toddler food, baked goods, chocolate and frozen breakfast foods, said Nasralla, citing data from research firm SPINS.
Organic frozen breakfast foods have been setting the pace among frozen foods, she said, with dollar sales growth of 42% for the 52 weeks ending Nov. 28. In shelf-stable grocery, sales of organic chocolate were up 16%, and Nasralla said consumers have also become more focused on sustainable and fair-trade-sourced ingredients in the chocolate category.
Dollar sales of organic wellness bars and organic baby/toddler food have both increased more than 10% for the year, and bread and baked goods, one of the largest segments in organic center store, tallied dollar sales growth of 4%.
Those gains followed a record-setting year in 2020, when sales of organic foods overall rose nearly 13%, to $56.5 billion, according to the 2021 Organic Industry Survey from the Organic Trade Association (OTA).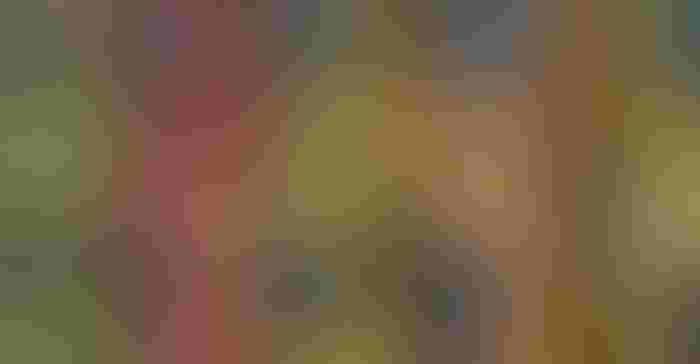 Brands refresh and reformulate
Many center-store organic brands that saw sales soar during the pantry-loading periods of 2020—categories such as soup, dry beans, pasta and frozen foods, including frozen fruits and vegetables—have upgraded their products with new ingredients and formulations, said Angela Jagiello, director of education and insights at the OTA.
"Brands have reinvested the gains to update those categories, resulting in a refreshed take on old favorites," she said, citing as an example the soup category, where brands have launched new organic varieties with packaging and ingredient upgrades.
"Now it's not just made with organic broth, but organic bone broth," said Jagiello. "Even the salt has a story."
In addition, the latest packaging for organic brands is fresh, more eye-catching and modern, she said.
"For years, innovation and marketing investments had been directed away from shelf-stable soup, and toward fresh, refrigerated products," said Jagiello. "Now we see the tide turning toward rebuilding the other side of the business."
Another key trend in organic grocery categories has been the growing availability of organic products that are tailored to specific diets, such as plant-based, keto, paleo and grain- or gluten-free.
"Shoppers [previously] had to choose between embracing the latest dietary thinking and their desire to support a system of production that benefits the planet," said Jagiello. "Increasingly, shoppers can have all the desired nutritional attributes along with the assurance of a certified organic product."
Private labels embrace organics
During the last several years retailers have been aggressively expanding their assortments of private label organics. Brands such as Kroger's Simple Truth Organics, Aldi's Simply Nature and Raley's Purely Made have been growing with new SKUs, while other retailers have added new lines, such as the Natural Grocers line from Natural Grocers by Vitamin Cottage and Kitchen Originals from Organic Garage.
This growth in organic private label has pressured brand-name manufacturers of organic products to differentiate themselves even further, said Nasralla.
Particularly at a time when consumers are experiencing widespread inflation, private label organics can "fill the need for the consumer who is both health- and budget-conscious, helping consumers justify their decision to spend a little more on an organic offering," she said.
"This boosts organic sales overall, helps the retailer retain buyers by building trust in the quality of their product line, but challenges branded offerings to differentiate themselves even more beyond organic," Nasralla said.
In addition, organics can have a "halo effect" on the whole store, she said, by strengthening the perception of quality.
Jagiello agreed retailers are embracing organic in their higher-end private label lines, and leveraging the organic nature of the products to differentiate them from traditional national brands. In many stores, private label organic products are the only organic option, she pointed out.
"Private label products don't tend to be where the most innovation happens, but the benefit for shoppers is the opportunity to try an organic item from a brand they already trust, at an affordable price," said Jagiello.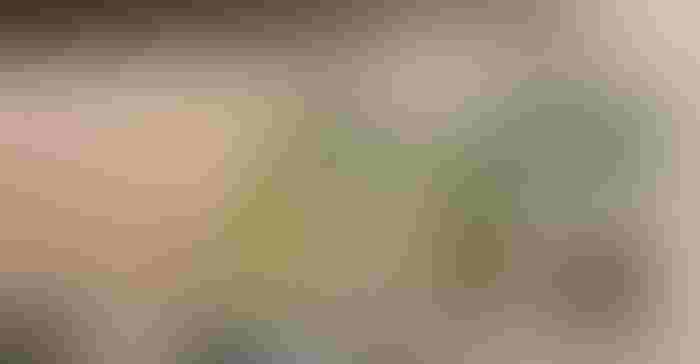 Organic price increases in line with overall inflation
A new data report from the Organic Trade Association (OTA) shows that price increases for organic grocery items have been in line with the rest of the food industry in the current inflationary environment.
The OTA's Organic Market Basket, which measures dollar and unit sales changes and retail price changes for 20 organic products from throughout the store, found that the average retail price for the full basket of organic products was up 3.5% in November, compared with a year ago.
Among organic dry grocery items, the average retail price of pasta was up 5.8%, the most of any products in the basket, followed by coffee, with an average retail price increase of 4.8%. In frozen, the average retail price of peas rose 5.4% year over year.
Retail prices of refrigerated organic foods and produce were relatively stable, compared with dry grocery and frozen, with several actually showing slight decreases.
The Market Basket also showed the strong sales declines that some center store products experienced after the stock-up boom of 2020, with dollar sales of organic chicken stock down 26.5% and pasta down 24.2%, for example.

This piece originally appeared on Supermarket News, a New Hope Network sister website. Visit the site for more grocery trends and insights.
Subscribe and receive the latest updates on trends, data, events and more.
Join 57,000+ members of the natural products community.
You May Also Like
---