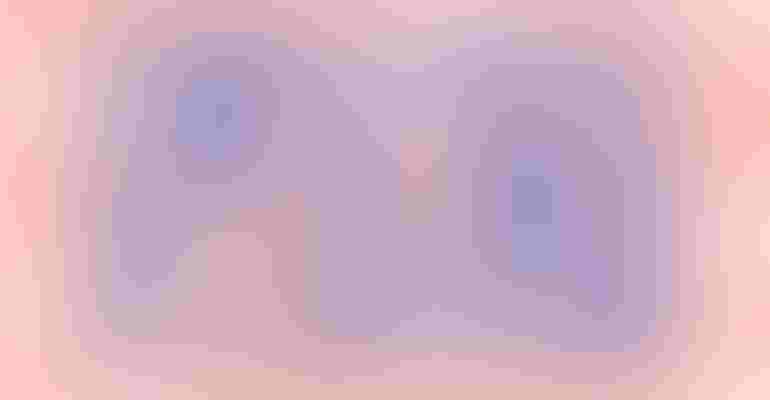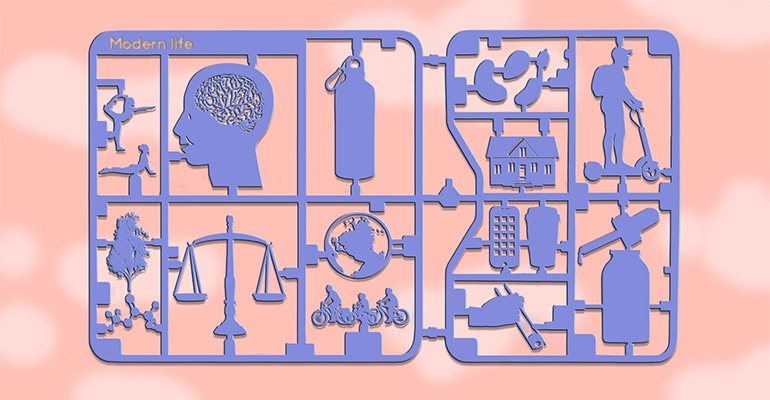 Jason Schneider Illustration
The word "trend" is a tricky one. It implies not only what's happening now—what tendencies are driving consumers and where they're putting their dollars—but also what the market should consider for the future of manufacturing, stocking, merchandising and more.
We at New Hope Network believe it's critical to explore the "why" behind trends. (Yes, we too have been guilty of the occasional trend-spotting foible over the years: Spirulina lavender cricket bars, anyone?) The why, or "macro forces," are most relevant to shaping the future of natural products and have their origins in three paradigm-shifting "cultural forces" we identify as "Purpose-driven Commerce," "Holistic Health and Well-being" and "Modern Life." Zoom in even further and within these macro forces are more nuanced trends that help indicate how the industry is innovating.
The In the Aisle section of the Expo East 2022 edition of Natural Foods Merchandiser includes expert analysis from New Hope's editors, who provide in-depth commentary on 10 newer, still-emerging trends, as well as their market manifestations from Natural Products Expo East exhibitors. These trends provide a glimpse of where the market is going and which trends we predict will continue to shape it in the future.—Adrienne Smith
There are many ways to entertain the brain, and among the things that are all in your head—stress, sleep, anxiety, depression, joy—the leading cognition condition appealing to consumers today is mood. It's a somewhat nebulous term, making it perfect for marketing purposes. It's not quite stress relief, nothing too serious as depression, more of a balancing out—and who doesn't need a little harmony after two-plus years of pandemic?
Sales of products addressing mood, adrenals, stress and sleep have all increased 100% since COVID started, reports Mother's Market, a small chain of health-food stores in Orange County, California. Mood products are flying off store shelves. Mental health and mood supplements shot up 29.4% in 2020 U.S. supplement sales, according to Nutrition Business Journal, with another 12.5% increase in 2021.
This surge in sales doesn't only reflect a boom in more-relative newcomers such as ashwagandha and functional mushrooms, it is also breathing new life into industry stalwarts including St. John's wort (SJW) and SAM-e.
Two decades ago, St. John's wort was a hit for its scientifically validated ability to help with mild to moderate depression. Then a big study—on major depression, comparing it with the leading anti-depressant drug—showed no benefit (for either) and the botanical dropped off into obscurity. But it has found a new home in the mood category. Perhaps SJW just needed a rebrand from depression to mood to get its groove back.
Brands are now pointing to SJW as something that can "promote positive mood" and "lift your spirits" and for "mood support." Mood is also being linked with "anxiety," (it used to be "stress and anxiety" together, but "mood" has now gained prominence) as well as with "natural calm," "tranquility" and "Zen." The same goes with SAM-e—previously pitched for the seemingly unrelated concerns of joint health and depression—and which has shifted the depression part to mood.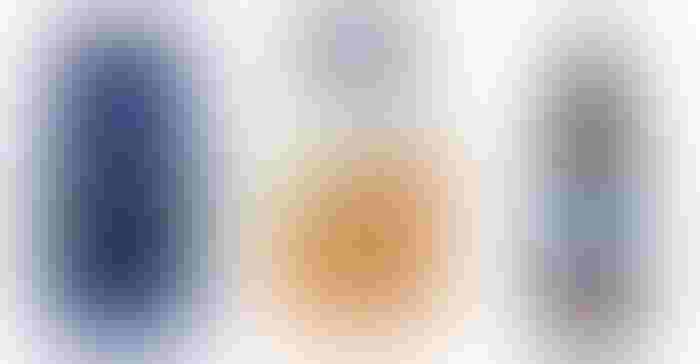 Life Extension Brain Fog Relief Zynamite is the branded ingredient doing the heavy lifting here, shown in six clinical trials to enhance mental energy and improve reaction time and power output. SRP: $21.00 Booth: 4347
NOW Mood Support Balance the brain with St. John's wort, holy basil, 5-HTP and GABA, plus B vitamins to keep you on your toes. SRP: $21.99 Booths: 4452 and 2324
Wish Garden Herbs, Rise and Shine This herbal tonic provides adaptogens with caffeine from yerba mate along with milky oats and gotu kila for the noggin. SRP: $14.99 Booth: 4057
Subscribe and receive the latest updates on trends, data, events and more.
Join 57,000+ members of the natural products community.
You May Also Like
---