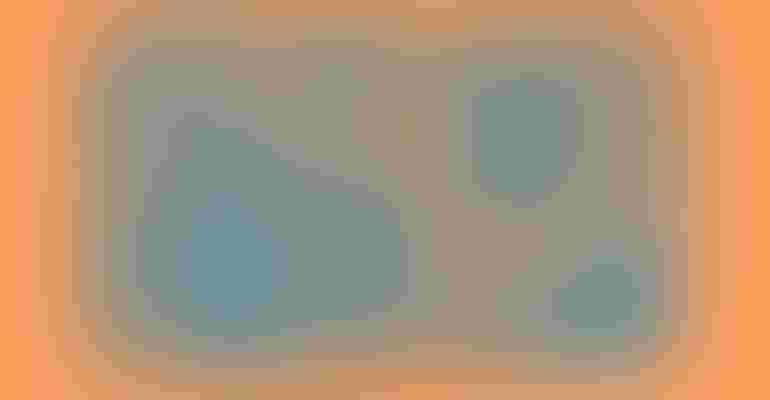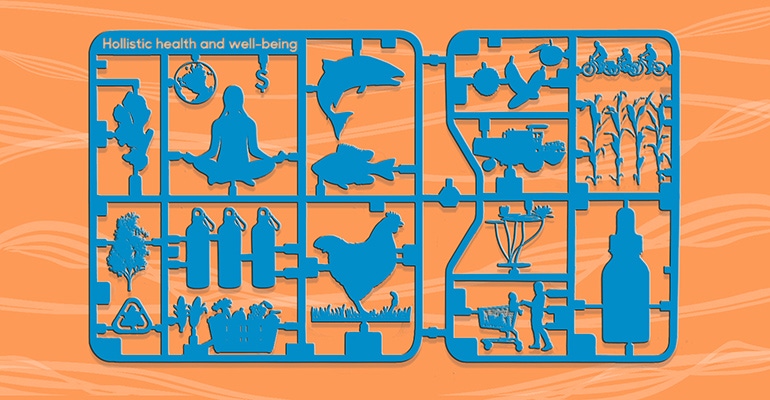 Jason Schneider Illustration
The word "trend" is a tricky one. It implies not only what's happening now—what tendencies are driving consumers and where they're putting their dollars—but also what the market should consider for the future of manufacturing, stocking, merchandising and more.
We at New Hope Network believe it's critical to explore the "why" behind trends. (Yes, we too have been guilty of the occasional trend-spotting foible over the years: Spirulina lavender cricket bars, anyone?) The why, or "macro forces," are most relevant to shaping the future of natural products and have their origins in three paradigm-shifting "cultural forces" we identify as "Purpose-driven Commerce," "Holistic Health and Well-being" and "Modern Life." Zoom in even further and within these macro forces are more nuanced trends that help indicate how the industry is innovating.
The In the Aisle section of the Expo East 2022 edition of Natural Foods Merchandiser includes expert analysis from New Hope's editors, who provide in-depth commentary on 10 newer, still-emerging trends, as well as their market manifestations from Natural Products Expo East exhibitors. These trends provide a glimpse of where the market is going and which trends we predict will continue to shape it in the future.—Adrienne Smith
Nearly a decade ago, New Hope Network was touting "food tribes" as key drivers of consumer preferences and behaviors. Proverbial members of groups of people following a particular nutritional or dietary regimen would pledge allegiance to a way of eating as a way of living and stop at nothing short of full compliance to vegan, gluten-free, raw, local, keto, etc. etc. diets. These collectives, while an important part of the last decade's consumer food awakening, seem to be taking a back seat to more personalized approaches to health and food decision making—and we've since learned to avoid the culturally appropriated term "food tribes." 
Part of the shift may be attributed to how younger consumers are evaluating their health. According to recent New Hope Network research, they're doing this based on how they feel. Given feelings are, well, deeply personal, so too are ways of eating. Though defined eating regimens haven't totally disappeared, consumers are increasingly embracing the nuance and individuality of nutrition.
Intuitive eating plus individual health markers plus values-based decisions are making it harder to put consumers in a box and are blurring the lines of food's future. And while advancements in personalization were once viewed as being contingent upon R&D breakthroughs, today, it's more about getting back to the basics of listening to your body, Ayurveda style. This trend manifests in product marketing and positioning less tied to a specific diet and more focused on product benefits and healthful ingredients. For example, more companies are favoring "plant based" over "vegan" messaging to celebrate fruits and veggies and are communicating the benefits of "healthy fats" rather than leading with "keto." 
Beyond diets, we see the group mentality going strong around values such as climate and sustainable agriculture. With these topics, consumers recognize the power of the collective to have a measurable impact. But as to what's for dinner? They're letting their bodies make the decisions.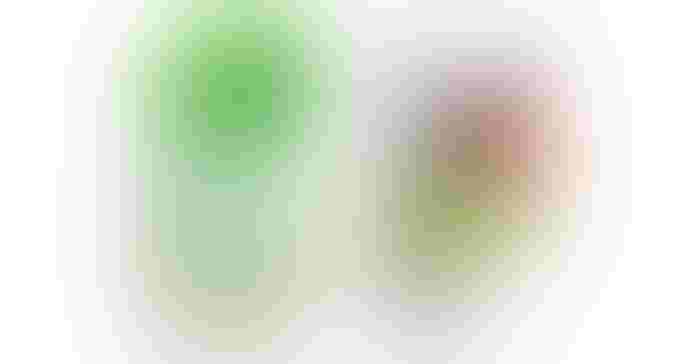 I eat my greens This plant-forward soup brand celebrates veggies and those who love them. The positive messaging is centered around culinary flavors and clean ingredients, as opposed to veganism or vegetarianism. SRP: $8.99 Booth: 4070
Poshi Mediterranean Three Bean Salad This delicious, plant-based, ready-to-eat product is formulated "for your daily wellness," according to its tagline. Thanks to its wholesome convenience, Poshi's latest product caters to health-conscious foodies who can easily customize the product to a range of lifestyles. SRP: $4.29 Booth: 1415
Subscribe and receive the latest updates on trends, data, events and more.
Join 57,000+ members of the natural products community.
You May Also Like
---